Time for Knicks fans to freak: Isiah Thomas not ruling out a return to the NBA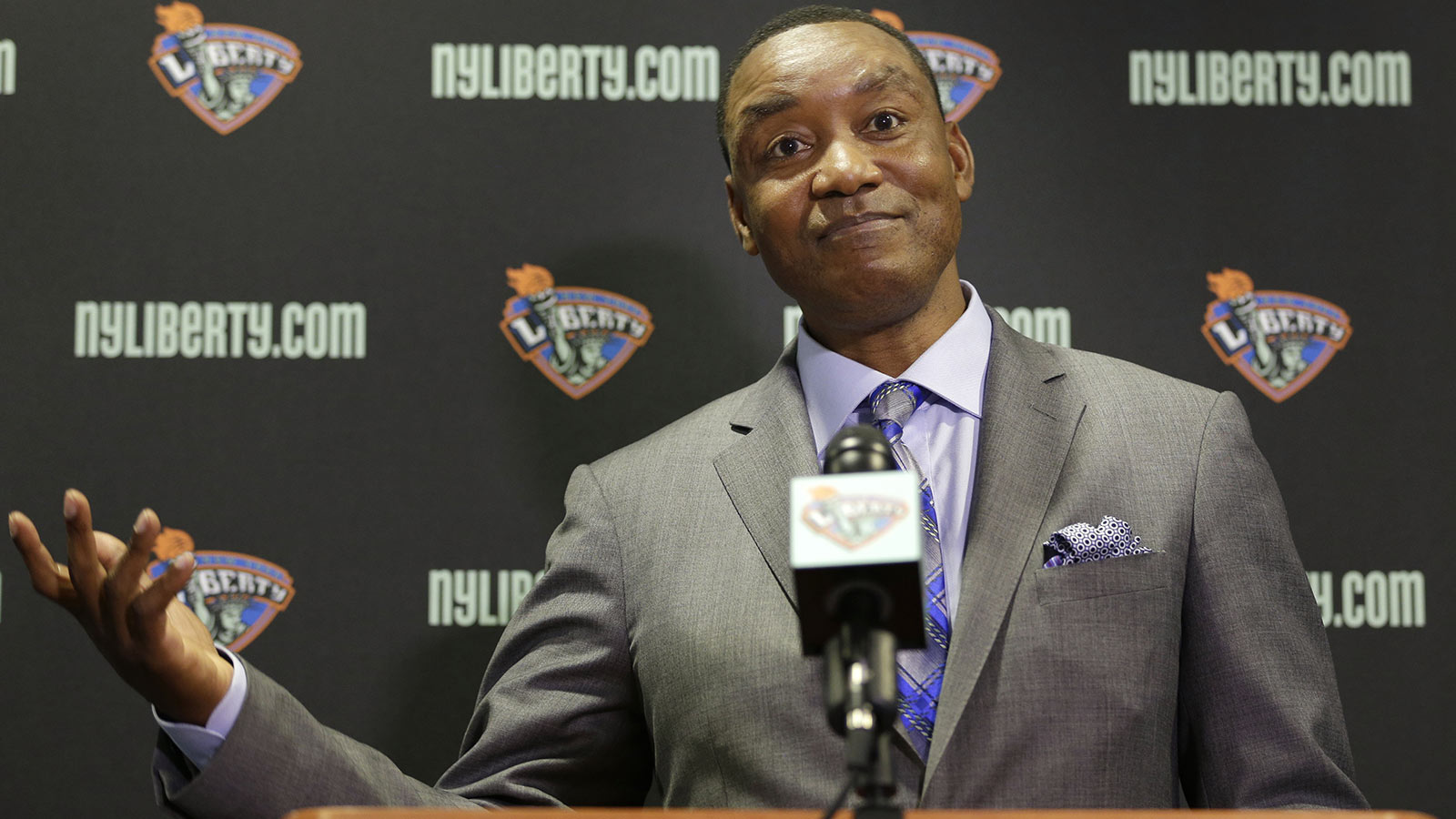 Uh oh. It's happening again.
It feels like every post about Isiah Thomas these days has to have that intro—because it's happening again. And because…well, uh oh.
Thomas isn't exactly the most popular man in America, as evidenced to the public vitriol he and Madison Square Garden ownership have received ever since Thomas was named president of the New York Liberty just a few weeks ago.
We've heard all the conspiracy theories, most of them stemming from this thesis: Knicks owner James Dolan is using the Liberty as a way to get Thomas back in with the Knicks. Thomas, now, isn't doing the best job of shooting down those rumors, either, as a report from the New York Daily News would imply:
Thomas has had to answer plenty of questions about the sexual harassment lawsuit which happened during his stint with the Knicks, and they're not going to stop any time soon—especially if he does end up actually returning to the Knicks (and we know Dolan is a huge fan of Isiah's basketball mind).
(H/t to the New York Daily News.)
Photo Credit: AP Photo/Seth Wenig
"You never know where life takes you," Thomas said during Liberty media day on Thursday, as he fielded questions on his role in a sexual harassment lawsuit with the Knicks and his possible return to the team. "I don't think there's anyone in this room who can stand or sit here today and say three years from now I'll be here. I live in the present. I stay focused on my present, and this is where I'm at today. I'm going to do the best job that I possibly can do here and that's it. You never know where you're going to end up."