Timberwolves Social: Shabazz's Such A Buzz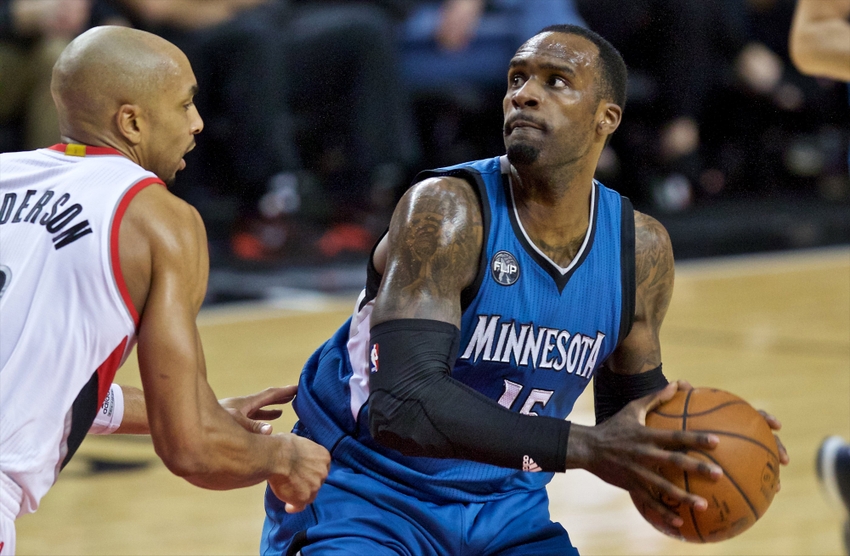 Timberwolves fans, myself included, admired the buzz that Shabazz Muhammad generated on Twitter on Wednesday night.
When I think of the 2016-2017 Minnesota Timberwolves, I think of high-profile stars and big names like Karl-Anthony Towns, Ricky Rubio, Zach Lavine, Andrew Wiggins, Kris Dunn.
But I also think of players with lower profiles, such as the stars who could come off the bench and dominate the opponent. Shabazz Muhammad was the 'low-profile star' who stood out to me last night, scoring 18 points in a dominant 105-88 win over the Nuggets in Lincoln, Nebraska.
Shabazz was masterful in the fourth quarter, dunking in the paint and scoring from the three-point line. He performed brilliantly, doing everything that was asked of him.
I was not the only Wolves fan who noticed, of course. The fans who were able to watch the live stream on the Timberwolves website noticed as well:
From @Twolves365:
From @TheSportsminn:
Kyle Ratke noticed early on in the second quarter, writing in his blog that Shabazz "[was] playing with tons of energy."
There were a lot of pleasantly surprised reactions from the Twittersphere. The Howlin' T-Wolf, i thought, had the best reaction:
It was so genuine, so raw, so refreshing.
I loved it. I absolutely loved it.
Before I became aware of the Shabazz buzz, I was a sad soul. I could not watch the game because I am not within 75 miles of the Target Center, but that is okay.
I found another way. I went on Twitter and followed the fans above who were live-tweeting the game. When I saw one tweet after another referencing Shabazz, I tried to imagine the public address announcer slowly howling his name.
"Shabaaaaaazz Muhammad," he would say in my head.
"Shabazz, he was," I replied.
In other words, Shabazz was such a buzz last night.
I can still feel it.
This article originally appeared on