Timberwolves Notes: Wrapping media day, start of camp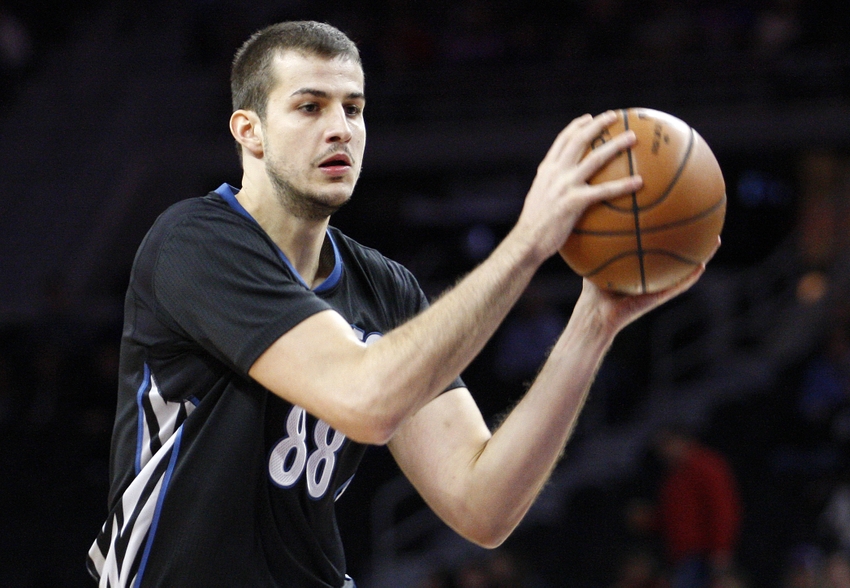 There are quite a few things to takeaway from Monday's Timberwolves media day, plus, training camp began on Tuesday.
We spent a bit of time Monday night recapping Timberwolves media day, but the reactions from around the internet keep rolling in. Also, training camp itself started on Tuesday, and the Wolves had some special guests in the gym as they kicked things off.
First, Chip Scroggins from the Star Tribune compiled a number of the quotes from media day that we gathered yesterday, but did put a different spin on the compilation.
Here's an excerpt from his piece:
Towns has potential to become a top-10 player in the NBA this season. Wiggins could develop into an all-star under Thibodeau. Zach LaVine made big strides as a shooter and scorer last season. Rubio and rookie Kris Dunn give them a solid point guard duo.

Growing pains remain inevitable, though. The Wolves are still young and learning the NBA game, though they're tired of hearing that excuse.

"The young thing is getting kind of old for us," Shabazz Muhammad said. "We have to start winning some games."

More people nationally will pay attention this season because of Thibodeau and Towns specifically, but also because of a perception that the Wolves are an exciting team on the rise.

Thibodeau told his players that "we don't want to fool ourselves" as they prepared for their first camp together.

"We're a 29-win team," he said. "We have to commit to our improvement."

Many of us have been fooled by flimsy optimism before, but this narrative feels believable, authentic.
Scroggins acknowledges the "flimsy optimism" bit, which is refreshing. And he's spot-on regarding the national attention side of things as well.
More from Dunking with Wolves
Also with the Star Tribune, Kent Youngblood penned a piece centered on Ricky Rubio's media day, including his encounter with local legend and 96 year-old sportswriter Sid Hartman asking if he 'still wanted to be traded'.
Be sure to check both those articles out in their entirety if at all possible.
Lastly, Timberwolves.com did a great job covering Tuesday's first day of training camp. First, Nemanja Bjelica talked about the intensity of practice, plus the veteran presence of the newcomers, and the news that he lost a little bit of weight this summer.
Timberwolves radio voice Alan Horton posted a two-and-a-half minute report about the day, which included clips of one-on-one interviews with Tom Thibodeau, Kris Dunn, and Karl-Anthony Towns.
Horton also mentioned the presence of former Wolves and Wizards coach Randy Wittman, plus Duke University head coach Mike Krzyzewski and his staff, including former VCU and Oklahoma Coach Jeff Capel. (Also, University of Minnesota coach Richard Pitino was there.)
It looks as though the Timberwolves will post training camp reports throughout the week, so we'll have updates each day.
In the meantime, enjoy all of the season previews that are beginning to surface from around the NBA blogosphere.
This article originally appeared on