Timberwolves Notes: On Kris Dunn and Brandon Rush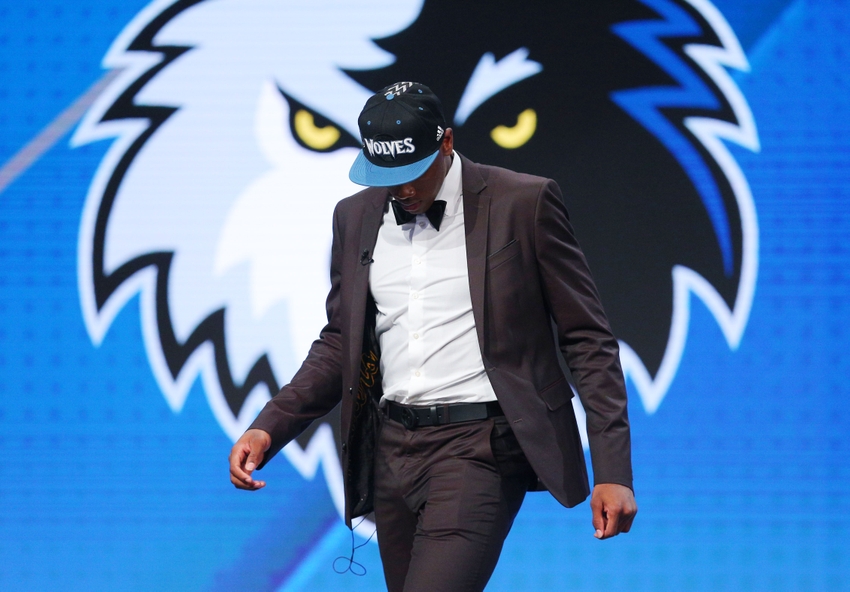 On the Timberwolves first off day of training camp, we take a look at what everyone is saying about rookie guard Kris Dunn and newcomer Brandon Rush.
After three straight days of three-plus hour-long practices, the new boss Tom Thibodeau gave his team Friday off. They'll be back at it on Saturday, but it sounds as though they've earned the rest.
We've heard from a number of folks regarding just how impressive rookie guard Kris Dunn has been in his first week of official practices. Jace Frederick of the St. Paul Pioneer Press penned a column along those same lines, but with a few new quotes from the likes of Nemanja Bjelica and Dunn himself.
His teammates and head coach are impressed already.
"He's tough, he's talented and he's a hard worker," [New Wolves wing Brandon] Rush said. "I really look up to Kris and what he's doing right now as a rookie."

Rush isn't the only one with a positive first impression of Minnesota's most recent first-round draft pick. Add Nemanja Bjelica to the rookie's fan club.

"He is amazing," Bjelica said. "He's a hard worker and he's not afraid."

…

"So far he's done well with everything that's been thrown at him," Thibodeau said. "There's a lot of work to be done. He's got to put a lot of work into it. I think he's got to learn our league. It's a lot more than just running up and down. You have to understand the strengths and weaknesses of the players and the teams."

Dunn is proving to be an eager student. He said he's picking things up from older teammates, such as starting point guard Ricky Rubio, as well as Thibodeau. Dunn said the more he listens to Thibodeau and focuses on what the defensive-minded coach has to say, the easier the game gets.
Thibodeau's comments are telling. While obviously impressed on some level, Thibs admits that Dunn has "got to learn our league".
In case you were worried about a Ricky Rubio trade happening sooner rather than later…don't be. Unless a veteran point guard capable of starting comes back in return, Thibodeau is not about to slot in a rookie as his starting point man.
All that said, it does seem as though Dunn is a quick study. Or at worst, understands the need to study. It sure seems as though he knows that it isn't as simple as just showing up and playing.
We mentioned Brandon Rush's post-practice press conference on Timberwolves.com the other day, in which he mentioned the length of Thibodeau's practices. Now, Kent Youngblood at the Star Tribune posted an article that includes some additional quotes from Rush.
About those practices?
"It's been long, but it's been good," he said. "Fun, competitive. I'll be OK."
Also, Britt Robson from MinnPost.com posted yet another fantastic Timberwolves column. We linked to his Kevin Garnett retrospective the other day, and now, an admission that the Twin Cities-based columnist is drinking the Wolves Kool-Aid.
We'll have more training camp notes as practice picks back up on Saturday. In the meantime, enjoy the beginning of your weekend.
More from Dunking with Wolves
This article originally appeared on