Timberwolves Notes: Features, Jeff Van Gundy on Wolves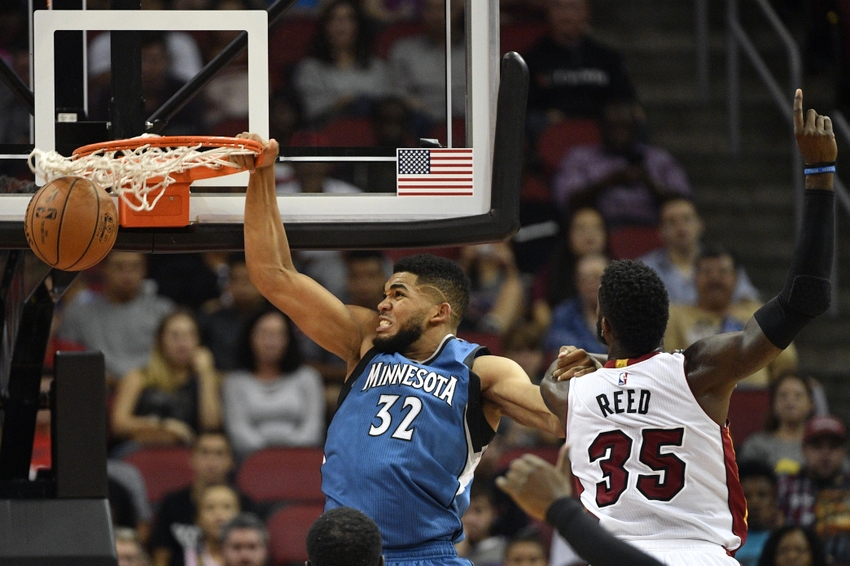 Your weekend Timberwolves notes include features on the Wolves from around the web, plus Jeff Van Gundy on the Wolves' playoff chances.
Another day, another round of compliments for the up-and-coming Timberwolves from all reaches of the basketball-centric internet.
It's nothing new at this point, of course. We've been hearing all of the positive talk surrounding new head coach Tom Thibodeau and his young, formidable roster. And now, the season preview pieces and podcasts are rolling in.
Fantastic basketball wordsmith Jonathan Abrams wrote a lengthy feature on the Wolves, focusing on (what else) Karl-Anthony Towns and what Thibodeau thinks KAT, plus Andrew Wiggins and Zach LaVine can become in short order.
The piece includes quotes from the likes of former interim coach Sam Mitchell, Thibodeau's friend and former NBA head coach Jeff Van Gundy, former Secretary of Education and Thibs' player at Harvard Arne Duncan, and each of the aforementioned players, plus Thibodeau himself.
Here's a fun quote from Coach Thibs about Towns' otherworldly ability:
"You've seen players that have had similar characteristics in terms of the drive. He wants to be great," Thibs said of Towns. "Some guys think that they can shoot 17-foot shots or they're good in the post, right and left, drive, can block shots, rebound. He does it all. The guy can shoot threes, he can put it on the floor, he can make plays, he can post, he shoots with both hands. I think there's a lot of room for growth with him defensively. I don't think he's tapped into that yet. I think he can."
Thibodeau can be complementary, of course, but he is also a tough love, tell-it-like-it-is sort of realist. Don't take the above comments lightly, folks. And not that we didn't already know how special KAT is, but this should underscore it once again.
Zach Lowe of ESPN, who recently predicted that Towns would be an All-Star and suggested that the Wolves might grab a Western Conference playoff spot come spring, had Jeff Van Gundy on The Lowe Post podcast.
Van Gundy, who reportedly interviewed for the Wolves job that ultimately went to his former assistant and good friend Thibodeau, brought up Minnesota, unprompted, as a likely playoff team. Ultimately, he went no further than saying that they would finish the season above the .500 mark, but raved about what Thibs' affect on the defense will be in short order.
The Wolves conversation is brief and occurs a little more than three-quarters of the way through the podcast, but JVG's refreshing takes on the league at large are always fun, so check the pod out in it's entirety.
We'll continue our season series previews on Sunday, as well as finish our Timberwolves player preview series. So, as always, stay tuned…
More from Dunking with Wolves
This article originally appeared on