Timberwolves' Kevin Garnett announces retirement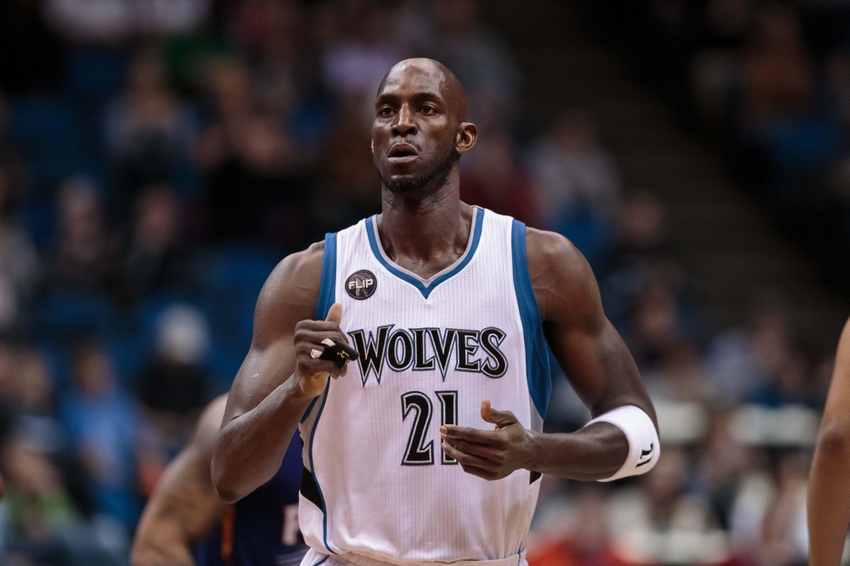 Timberwolves legend Kevin Garnett has officially announced his retirement after 21 seasons in the NBA.
The day is finally here, Timberwolves fans.
We felt it coming, and the writing was on the wall months ago; after Sam Mitchell was not retained as interim coach, really. As soon as Kevin Garnett's closest ally in the organization was gone, it was all over.
Think back to just 12 months ago. Wolves fans had the understanding that head coach and team president Flip Saunders would overcome cancer and eventually return to the bench, possibly even by New Year's Day, 2016.
But Saunders passed away, tragically, in October of last year. And after Mitchell coached the Timberwolves to 29 wins and Garnett missed much of the season due to his ongoing knee issues, he was let go.
That reportedly left Garnett disillusioned by owner Glen Taylor's operation, and even having a prior relationship with new boss Tom Thibodeau wasn't enough to keep him happy and in the fold.
We may never know how exactly the reported buyout came about, and if Thibodeau was asking Garnett to retire or if KG simply decided that the injuries were too much. He is, after all, 40 years old and only managed to play parts of the last two seasons due to the wear-and-tear on his body.
More from Dunking with Wolves
Surely, the split wasn't entirely on amicable terms. Los Angeles Clippers president and coach (and close friend of Garnett's) Doc Rivers said as much to ESPN.com.
"He doesn't want to play," Rivers said. "I'm sure he won't play again. I think he realized, 'Why am I doing this?'

"I would have absolutely been interested in bringing him here. You always find a place for a guy like that, whose voice in the locker room is so strong, so clear, so impactful.

…

"It wasn't a great ending," Rivers said. "I'm not going to say too much about it, but once Flip passed away it threw a wrench into everything."

Rivers said that Garnett feels "really great" and was working out as recently as a couple of weeks ago. His knee issues, Rivers believes, could be handled with the proper regimen of rest and treatment.

"The sad thing is he could play another year if he wanted to," Rivers said. "Maybe that's why he's retired but not retired. He loves the young guys on that Minnesota team. They're great listeners and he loved working with them. It's too bad it's ending like this for him."

Garnett will stay in the game in some capacity, Rivers confirmed, and said he's already thinking up ways to bring him into the Clippers fold. Garnett has a home in Malibu, California.
It would be tough to see KG join another team's organization, whether in the front office or as part of an ownership group — especially after his second stint with the Timberwolves was supposed to end with some ownership stake.
But at least he isn't going to go play for a fourth team and retire in a different uniform. That would have been that much harder to swallow.
We'll have plenty of reaction to Garnett's retirement throughout the weekend, so please stay tuned to Dunking With Wolves for maximum KG coverage leading into next week's media day and training camp.
This article originally appeared on