Timberwolves Blogcaps: Week One In Wolves Blogs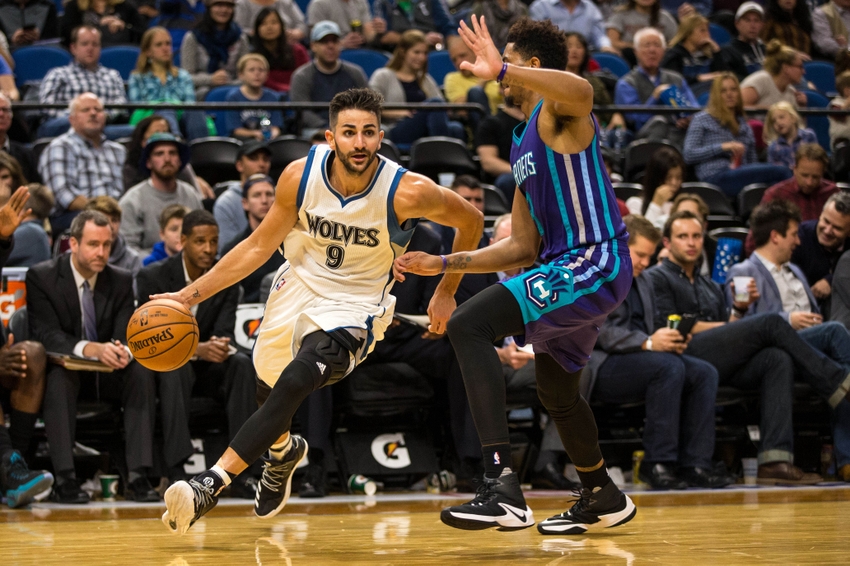 Welcome to a new weekly feature that will take you on a spin around the Timberwolves blogosphere — this should be your new one-stop shop for everything Wolves.
After an 0-2 start to the season with eerily similar and equally frustrating road losses, the Timberwolves return to Target Center for Tuesday's home opener against the the Memphis Grizzlies.
Below you'll find a fairly comprehensive list of links to solid Wolves-related pieces from around the Timberwolves blogosphere.
We're aiming to run this piece on a weekly basis, so sit back, relax, and enjoy.
Eric in Madison of Canis Hoopus has a simple message for Wolves fans in this highly anticipated season. Enjoy it! 
Dane Moore of Canis Hoopus compares the Timberwolves with the Grizzlies and examines both of their chances of making the playoffs
The writers at Canis Hoopus had a roundtable prediction on the Wolves season. Same with On the Prowl.
Timber Rebuilder's Sheefo13 dissects Karl Anthony Town's in-game inconsistencies against the Grizzlies on Wednesday.
The folks at Howlin' T-Wolf were pretty active this week, as well:

The writers at A Wolf Among Wolves had a lot to say as well:

The Most Interesting Article This Week Was …
William Bohl at A Wolf Among Wolves. His takes on the Ricky Rubio rumors shows fans what could have taken place off the court.
I concur with his theory on Rubio's agent being the mastermind behind the rumors. Think about it: as a fan, who do you usually think of when it comes to trade rumors? I think of the front office, not the agent.
So, if Bohl's theory is correct, this revelation would have a ripple effect throughout the Twin Cities. Basketball operations, sales of Rubio merchandises, and ticket sales could be affected, sure, but so will the Timberwolves' international following, Rubio's public image, and his overall likability.
Call me biased, but I love Ricky Rubio and would shocked if he demanded a trade elsewhere.
If you haven't already, read William Bohl's Rubio takes. If you want to be featured in our weekly Blogcaps, DM your submissions to @TaaviPan on Twitter. We've got you covered.
More from Dunking with Wolves
This article originally appeared on