Timberwolves Blogcaps: 11/13/16 – 11/20/16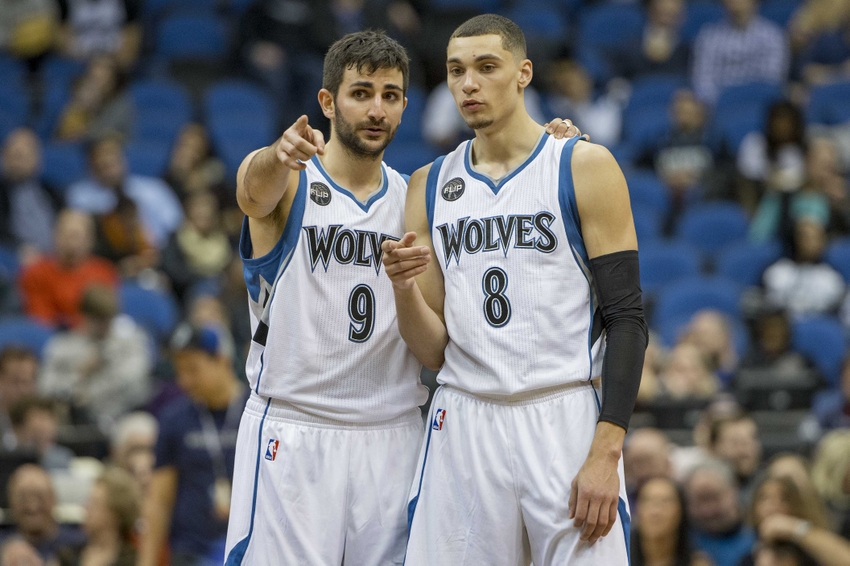 Welcome to a new weekly feature that will take you on a spin around the Timberwolves blogosphere — this should be your new one-stop shop for everything Wolves.
Below you'll find a fairly comprehensive list of links to solid Wolves-related pieces from around the Timberwolves blogosphere last week.
We're aiming to run this piece on a weekly basis, so sit back, relax, and enjoy.
Howlin' T-Wolf: 

Canis Hoopus: 

On The Prowl: Tim Parochka makes his case for Thibs to alter his lineup.
The Most Interesting Article This Week Belonged to …
Evan Hagen of Howlin' T-Wolf. I agree with Evan's argument on Rubio, but I will take it a step further: he is the most underappreciated Wolves player of all time.
Rubio was the subject of trade rumors during the offseason, the preseason and the regular season. When he sprained his elbow, many in the twittersphere suggested his Wolves tenure was over.
Kris Dunn was going to step in, have an immediately impact and relegate Rubio, if he was still around, to the bench. Unfortunately, he failed to live up to the hype that was generated when he was drafted with the 5th overall pick.
Contrast Dunn's performances to Rubio's return, and you could clearly see that the Wolves sorely missed his presence.
Ricky Rubio, regardless of what the pundits say, is a integral part of the Timberwolves' future. That is not a Hyperbole. That is a fact.
If you want to be featured in our weekly Blogcaps, DM your submissions to @TaaviPan on Twitter. We've got you covered.
More from Dunking with Wolves
This article originally appeared on