Timberwolves' Andrew Wiggins: Putting in the work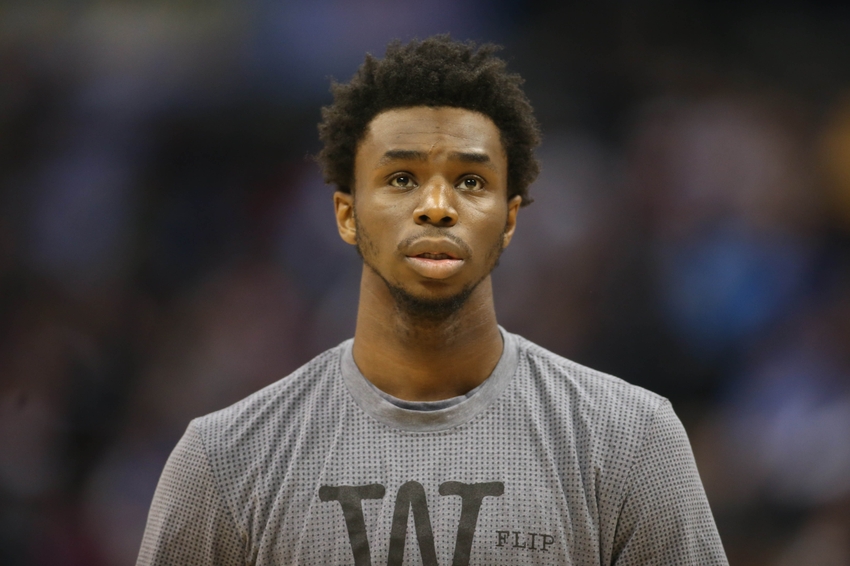 Timberwolves wing Andrew Wiggins has been in the media spotlight years before he even joined the NBA, but it's finally time for him to take the next step.
Ever since Andrew Wiggins' high school basketball highlights started conquering the internet, it was already apparent that he would be an NBA player. And not just an ordinary one, but a star.
However, to reach the peak that every kid playing basketball on the streets dreams about, talent isn't enough.
If there was one thing that wasn't clear about Wiggins from his school years, it's exactly how hard and determined he was to fulfill his potential and maybe even go beyond it.
Well, a recent video by Whistle Sports should answer the question about the Timberwolves' third-year wing.
Wiggins spent his summer training with coach-of-NBA-stars Drew Hanlin. "What I'm working on this season mostly is my shot and ball handling," said Wiggins, talking to Whistle Sports, "I'm trying to get lower on my dribble".
Wiggins also spoke about the objectives he sets for himself as a player: "If I improve my shooting and ball handling, then that will increase my chances of becoming a superstar in this league".
Well, he certainly is putting effort to reach that status sooner rather than later. From small but important details of his mid-range and three-point shots to expanding his arsenal of moves, Wiggins tried to do it all this off-season
Some players don't like to work on their weaknesses, and it's clearly a trap for players to think that they're good enough even without putting extra effort to eliminate their flaws. Others, in general, think that they don't need practice (I'm sure you remember that guy from the 2016 Hall of Fame class).
By contrast, Wiggins could be good enough to be an All-Star this year. But if there's one thing I'm sure of is that with this kind of mentality Wiggins can become whoever he wants to become.
An All-Star, a superstar, the MVP…hell, even the Finals MVP. It's no wonder that Kobe Bryant once said that Andrew reminds him of himself when he was entering the league. Sure, it's tough to match Kobe's talent and mentality, but if any youngster on the NBA is capable of it, it's Wiggins.
We'll be back with more season series previews, plus another spin around the internet regarding what the national folks are saying about the Timberwolves heading into the season.
More from Dunking with Wolves
This article originally appeared on