Tim Hardaway Jr. Has Been Disappointing Thus Far In Preseason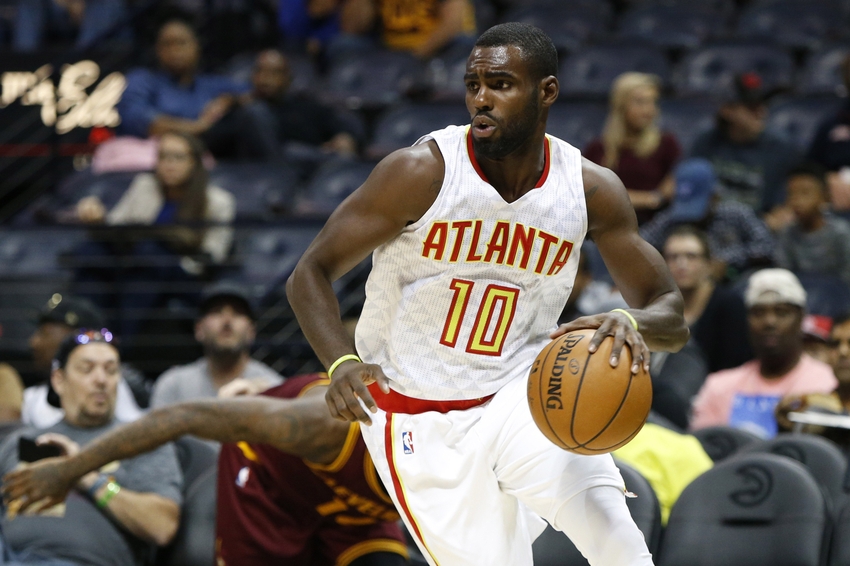 This was supposed to be Tim Hardaway Jr.'s season to redeem his disappointing showing in 2015-16. So far, he isn't proving his worth.
Having a quality sixth man coming off the bench in the NBA can help you chances drastically of becoming a consistent playoff team. Of course, having a solid starting five is the most important part of the formula, but without depth, those players will be gassed the midway mark of the schedule.
When they traded for Tim Hardaway Jr. in the summer of 2015, the Atlanta Hawks envisioned him filling that role of being a scoring presence off the bench. Last season, it was anything but that. Hardaway Jr. seemed to struggle to find his niche within Mike Budenholzer's system. While he had some good games here and there, he was nothing like the player that he was for the New York Knicks back in 2014-15 when he averaged 11.5 points per game and was a legitimate threat from beyond the arc.
Coming into this season, there was optimism that with a year under his belt, Hardaway Jr. would make the necessary adjustments in his game and become more comfortable now that he knew what to expect.
Two games into this year's preseason, it seems like not a whole lot has changed. In fact, he's shooting much worse than he did last season.
Here are his averages from the two games thus far:
MPG: 19.5
PPG: 4
RPG: 2
APG: 0.5
FGM-FGA: 2-20
3PM-3PA: 0-8
Those aren't exactly the numbers you want to see for a guy that was supposed to take on a bigger role this season. The only good thing is that he is on a bargain contract–the Hawks owe him an estimated $2.2 million this season.
Unlike last year, the Hawks have extensive depth at the wing positions including both rookies in Taurean Prince and Deandre Bembry. They also have veteran Thabo Sefolosha to come off the bench. Sure, it'd be best-case scenario for Hardaway Jr. to find his rythym and become the consistent scorer off the bench. It would make this already very deep Hawks team that more dangerous, but I don't see it happening.
There is the saying that you can't take what happens in preseason too seriously, but we are watching a much worse Hardaway Jr. then we saw last season.
He has four more preseason games to get it right starting with tomorrow night when they host the Detroit Pistons. If Hardaway Jr. plans on seeing any playing time this season, he needs to start proving it as soon as possible.
More from Soaring Down South
This article originally appeared on