Tim Duncan: We 'beat the [expletive]' out of Manu Ginobili as a rookie
Manu Ginobili will enter his 15th season with the San Antonio Spurs this fall and is playing in his fourth Olympic Games as a leader of the Argentina national team.
The 39-year-old has had quite the career for a once-frail and underwhelming athlete in a family with a strong sporting pedigree, and on Thursday, ESPN's Zach Lowe published a feature telling the story of Ginobili's unlikely trip to NBA stardom.
The piece covers Ginobili's early days with the Spurs—days former teammate Tim Duncan said were punctuated with Bruce Bowen and others beating the ever-loving tar out of the lanky international shooting guard.
Bruce [Bowen] beat the ever-loving [expletive] out of him all season.
Tim Duncan
"Bruce [Bowen] beat the ever-loving [expletive] out of him all season," Duncan said. "And it's not like they were calling fouls. Manu just kept going. That's when I finally said, 'He's gonna be alright.'"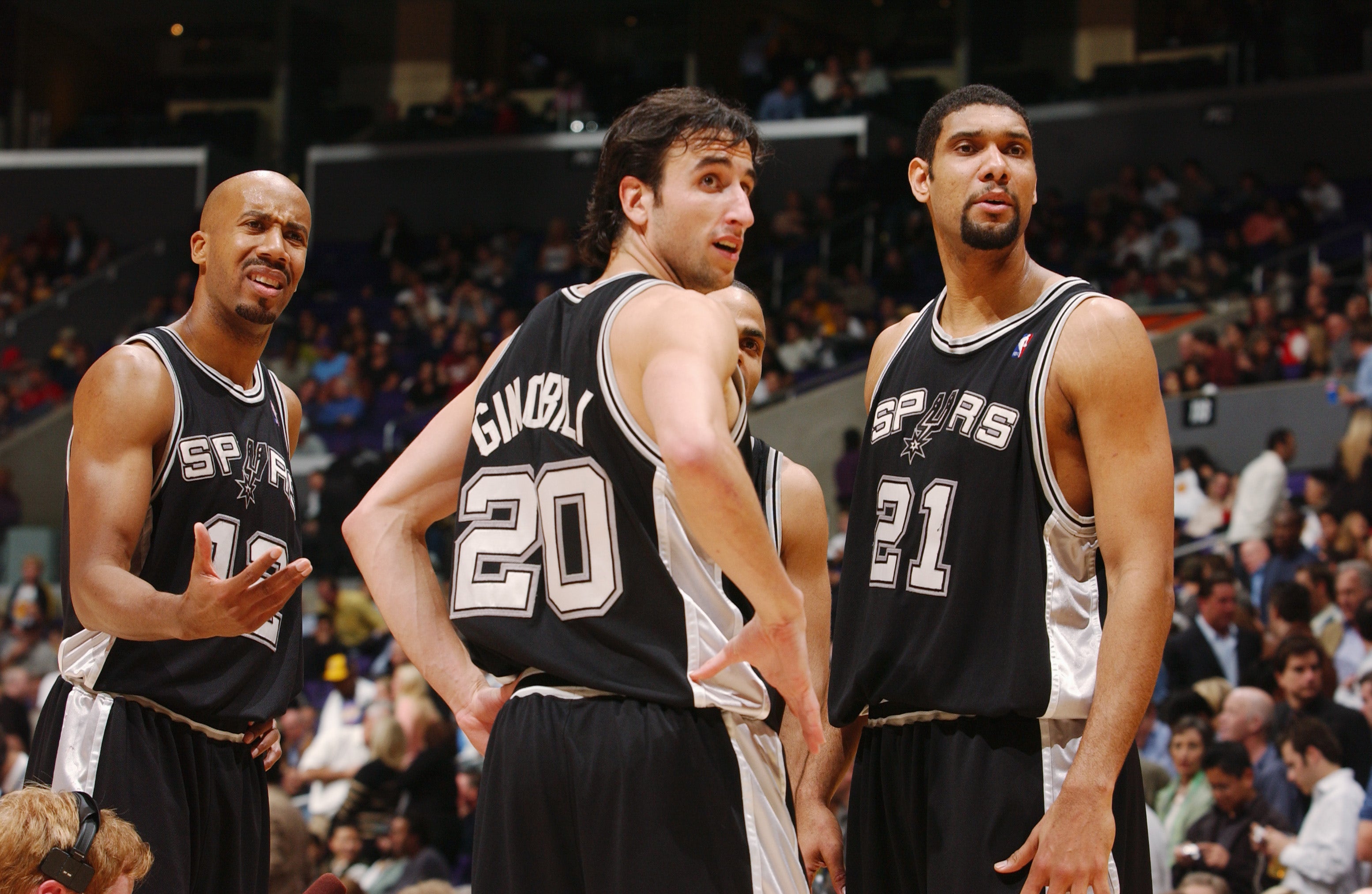 Spurs head coach Gregg Popovich says he told Duncan early on that Ginobili had something.
"I told Timmy [Duncan], 'This guy is coming, and nobody in the U.S. knows how good he is,'" Popovich said. "And Timmy gave me that whole raised eyebrow thing he does."
Duncan admits it.
"I had that before from Pop about other guys," Duncan said. "I was like, 'Whatever. We'll see.'"
As for Bowen, he says Ginobili slowly but surely won his respect. He remembers his response when a young Kobe Bryant came over and asked "Tell me about the white boy" in regards to Ginobili. Bowen set Bryant straight quickly.
"Oh, you're gonna see," Bowen says he told Bryant. "He's not a white boy, and he's got some stuff."
Dan is on Twitter. He's a white boy who's got some stuff. Most of that stuff is laundry needing to be done.