Tim Duncan just joined an all-time big man in this exclusive club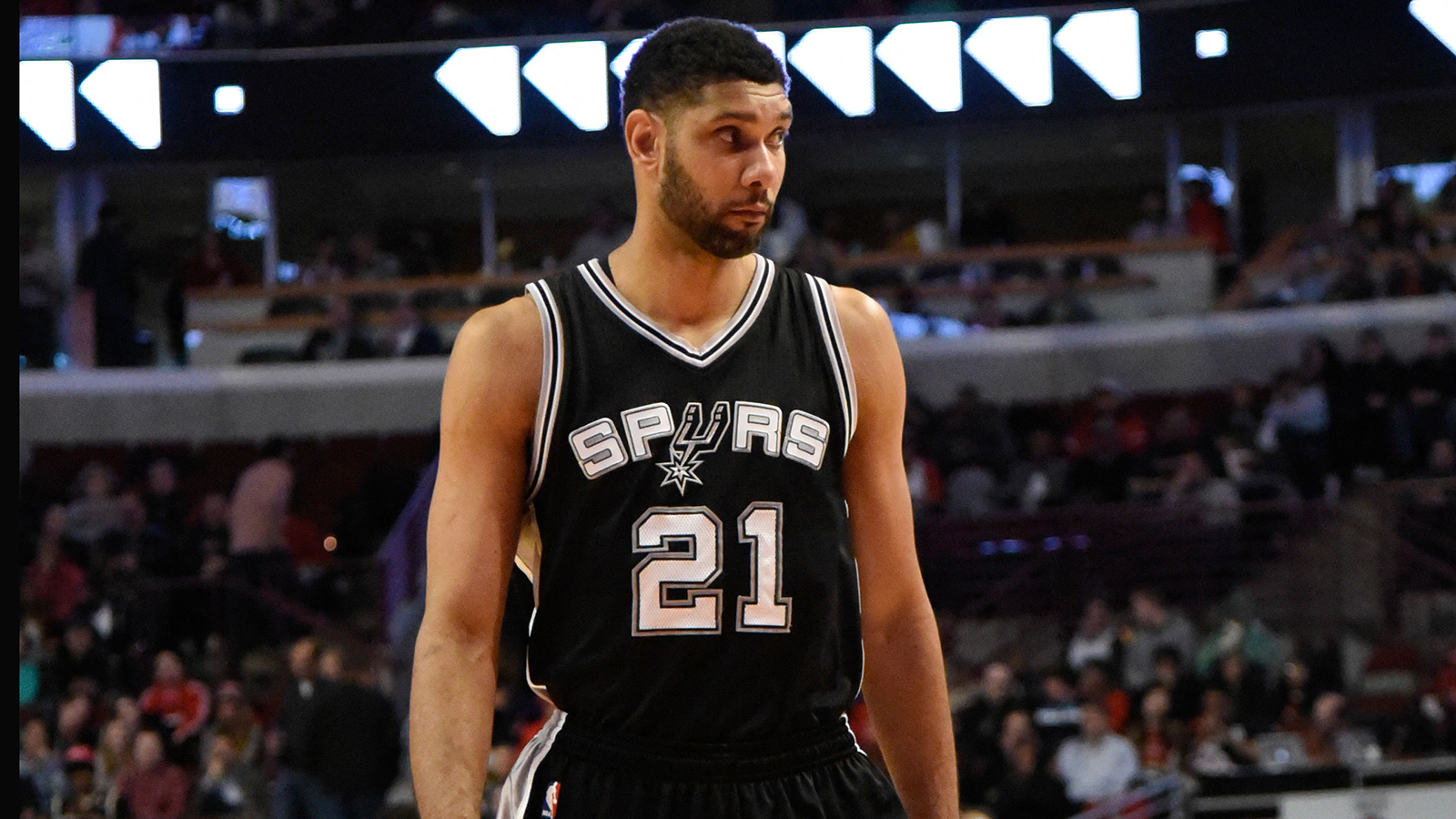 Before Kobe Bryant and LeBron James were dueling for their final time in Los Angeles, Tim Duncan continued his quiet march up the NBA career leaderboards, becoming the sixth player in NBA history to grab 15,000 rebounds:
That's 15,000 career rebounds for Timmy! pic.twitter.com/44NDEH6xuM

— San Antonio Spurs (@spurs) March 11, 2016
Following the San Antonio Spurs' 109-101 win over the Chicago Bulls, Duncan had the most Duncan response to his milestone:
"I don't know what they're supposed to mean," Duncan said. "They are what they are. Everybody keeps asking how does it feel. I don't know what it's supposed to feel like. I've been at it for a long time. I'm honored to be on a list with these guys and when I look back it will mean a whole lot, but right now I'm just trying to play better, trying to get healthy and trying to help the team."
Look at the other five names on the 15,000-rebound list:
Tim Duncan now has 15,000 career rebounds. The others in that club: Wilt, Russell, Kareem, Elvin Hayes, Moses Malone.

— Jeff McDonald (@JMcDonald_SAEN) March 11, 2016
That's pretty exclusive company. All five are members of the "50 Greatest Players in NBA History" club, and more would consider Chamberlain, Russell, Abdul-Jabbar and Malone as top-20 players ever (Duncan, of course, is up there, too).
But when you narrow the criteria down to 25,000 points, 15,000 rebounds and 3,000 blocks, the list becomes even more exclusive:
Players with 25k points, 15k rebounds, 3k blocks:
1. Abdul-Jabbar, Kareem
2. Duncan, Tim

That's it. https://t.co/veSuyB1DCr

— Hardwood Paroxysm (@HPbasketball) March 11, 2016
That's right. Just Duncan and Abdul-Jabbar — quite possibly the best power forward and center ever, respectively.
We will never see another Kobe Bryant, and he should be honored as such. But we'll also never see another Tim Duncan, and we shouldn't forget that in what could (secretly) be his final season.