Tim Duncan's retirement marks the end of the NBA's 'Loyalty Era'
Tim Duncan's illustrious 19-year career with the San Antonio Spurs has officially come to an end, as the team announced the future Hall of Famer's retirement on Monday. In a perfect Duncan twist, he won't be present for the press conference the Spurs set up for Tuesday.
Forget all that pomp and circumstance. Duncan's going to be chilling on a beach somewhere, enjoying the rest of his life. Or maybe he'll be in his automotive garage, sweating the details on his latest "Punisher"-themed ride. Or maybe he'll just hang out with Gregg Popovich, bugging his former coach for old time's sake.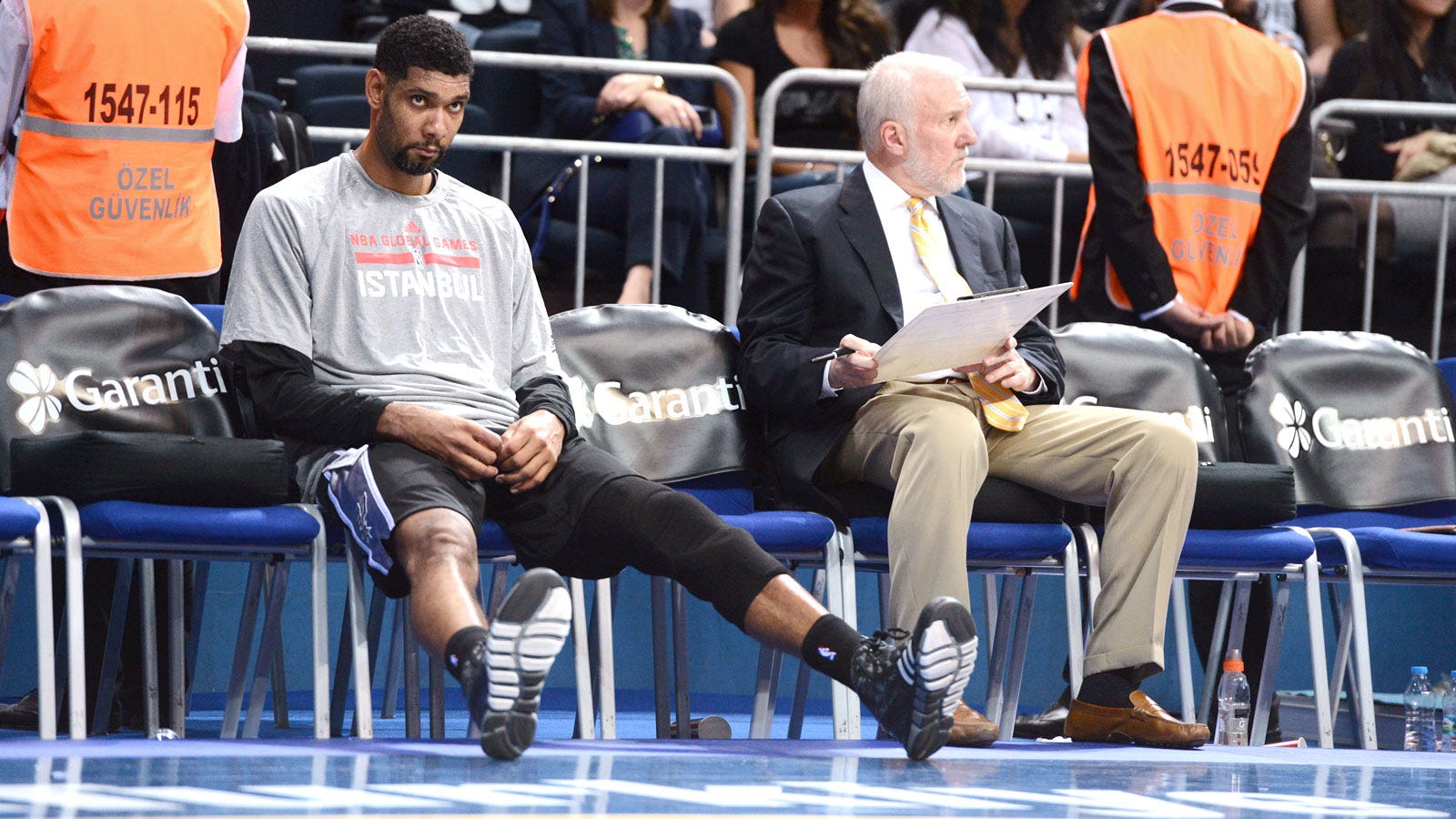 Whatever Duncan does, he'll exit quietly, riding off into the sunset in true Western fashion. And with him, he'll take the last shred of loyalty left in the NBA.
How fitting is it that we should lose both Duncan and Bryant, stalwarts of their respective teams for a combined 39 years, in the same offseason that Kevin Durant abandons the Thunder to chase a dynasty with the Warriors — and in the same summer that Dwyane Wade's career with the Miami Heat comes to an end? Rewind it even further: LeBron James finally brought a title home to Cleveland, but only after he left, then left that team to come back to the Cavs. The tale of the Prodigal Son is a compelling one; it's by no means an allegory for loyalty on the part of the wanderer, however.
It will be a while before we see another player like Duncan, someone who takes a franchise and makes it his own. The Big Fundamental defined the Spurs and shaped what San Antonio means to the rest of the league. Alongside Popovich, the Spurs built a culture unlike any other, becoming the New England Patriots of the NBA. That legacy — that loyalty — made Duncan the greatest player of his generation.
And it's over. The Spurs belong to Kawhi Leonard and LaMarcus Aldridge now; the league belongs to those who would seek the path of least resistance. With a little help from Kobe and the rest of the team-jumping players mentioned above, Duncan's retirement closes the book on the "Loyalty Era."
For that, we should thank him.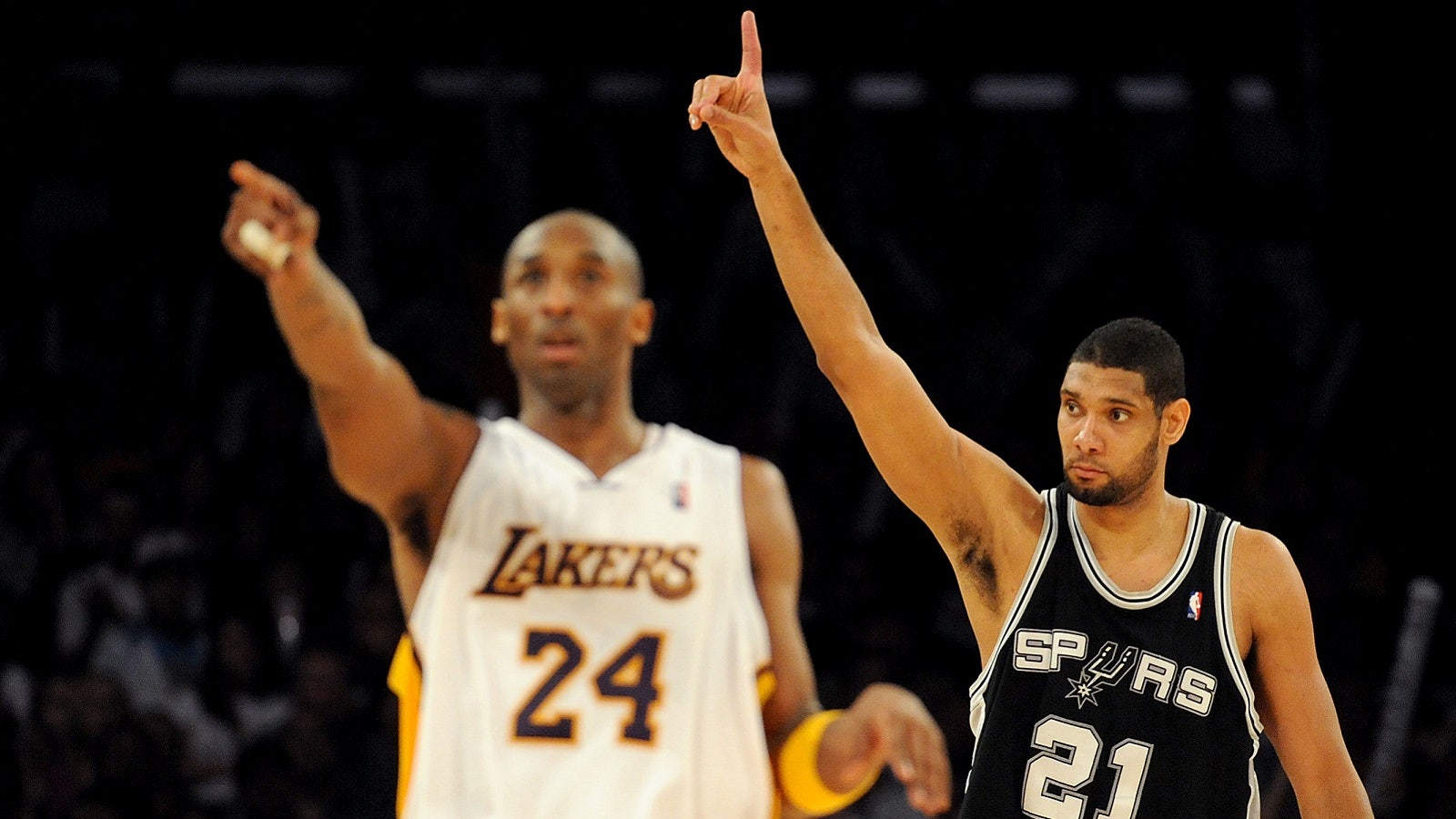 Duncan's great. Kobe's great. Staying with the team that drafted you is also great. The concept of "loyalty" in the NBA? Not so great.
It might not be a scam, but it's certainly con job-adjacent property. It's a myth, one perpetuated on fans to encourage that instinctual rooting for laundry we all hold so dear. In basketball, that's particularly heinous. Players have an outsized impact on the game when there are only five guys per side, and because NBA stars don't wear helmets or masks, we recognize them as individuals. We can embrace their whims and flaws if we so desire. The sport encourages you to root for human beings as much as it can.
Still, we want guys to stay where random chance had them land in the draft their rookie seasons. There's a nobility to building something in a city and connecting with a fanbase, which makes it all the more difficult when someone like Durant leaves Oklahoma City. They thought they had something, you know?
That's why we love players like Duncan, and Kobe, and (until things fell apart in Miami) Wade. They stayed through good times and bad, and they accomplished everything without searching for help. And that's why we loathe (or loathed) LeBron — because he asked for help. (Update: Mavs fans are angry I didn't include Dirk Nowitzki. I get why they would be. Dirk's going to be the last bastion of loyalty if it kills him. But Dirk stopped being relevant three years ago, precisely because he was too loyal and Dallas didn't build a team around him. And he didn't retire like Kobe or switch teams like Wade. The Era ended around him. He was immaterial to the discussion. Anyway!)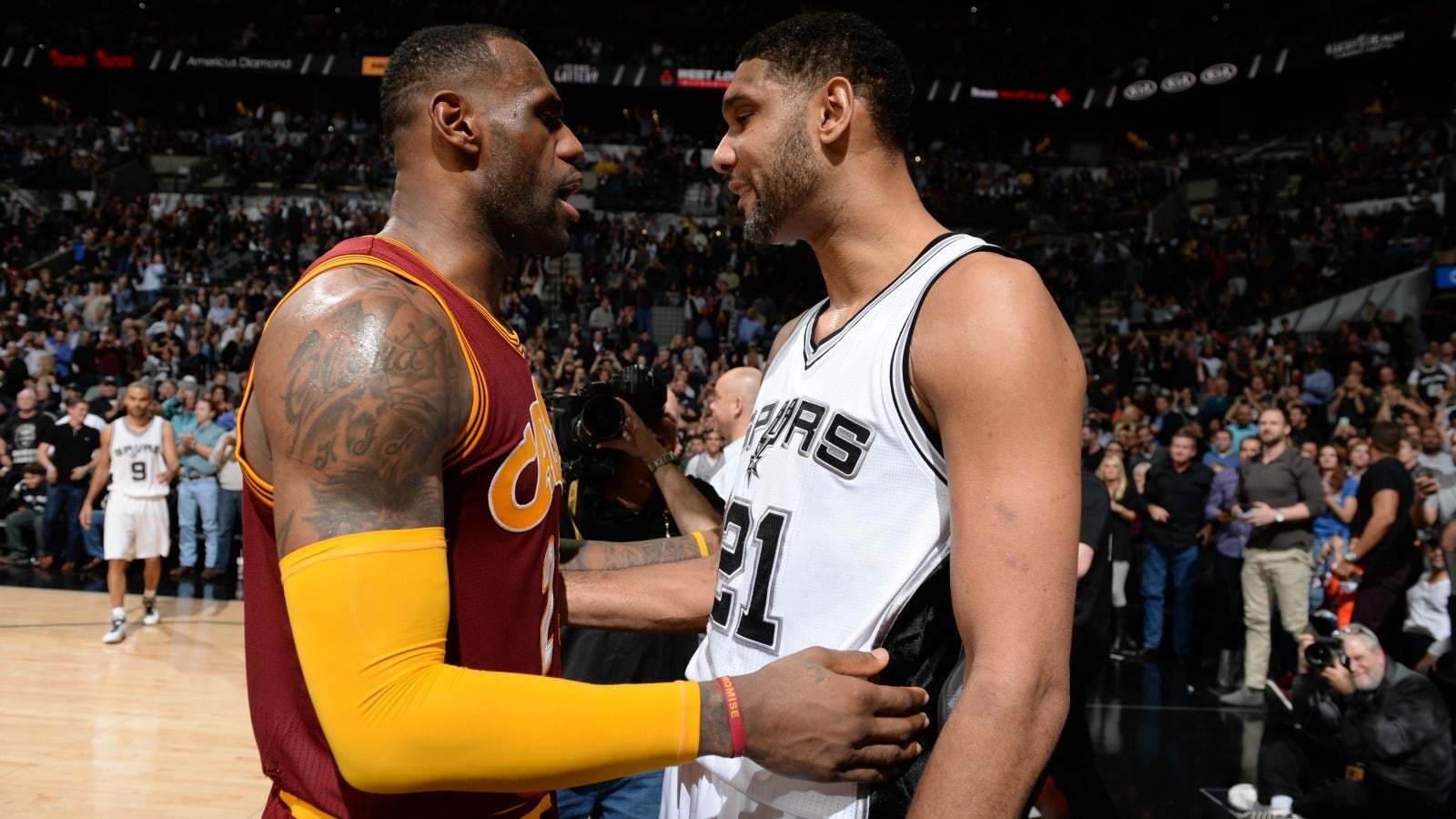 Except that delineation is kind of B.S. For one, as Russ Bengtson wrote for Complex, many of the most loyal players had the advantage of being born on third-base. There's no need to pursue a better situation when your amazing general manager procures Shaquille O'Neal from the Orlando Magic the same year you're drafted. Ditto if you're picked No. 1 overall by a team that already has David Robinson, insuring that you win a title in your second season, like Duncan.*
*As an aside, if we see "another Duncan" soon, it will obviously be Stephen Curry. Curry fits the bill perfectly; he defines the Warriors' culture, he was drafted into a solid situation that's only improved since, he won a title early, and he has no reason to leave after KD's decision.
And even those loyalists glanced over the fence to see if the grass was greener on the other side. Duncan considered joining the Magic; Bryant demanded a trade. In the end, they stayed. Of course they did; in each instance, staying was the better basketball decision. That's the same logic players like Durant and LeBron have applied over the years, to a much different end.
Call it "The Players' Era." Long may it last.