NBA teams pay tribute to retired San Antonio Spurs star Tim Duncan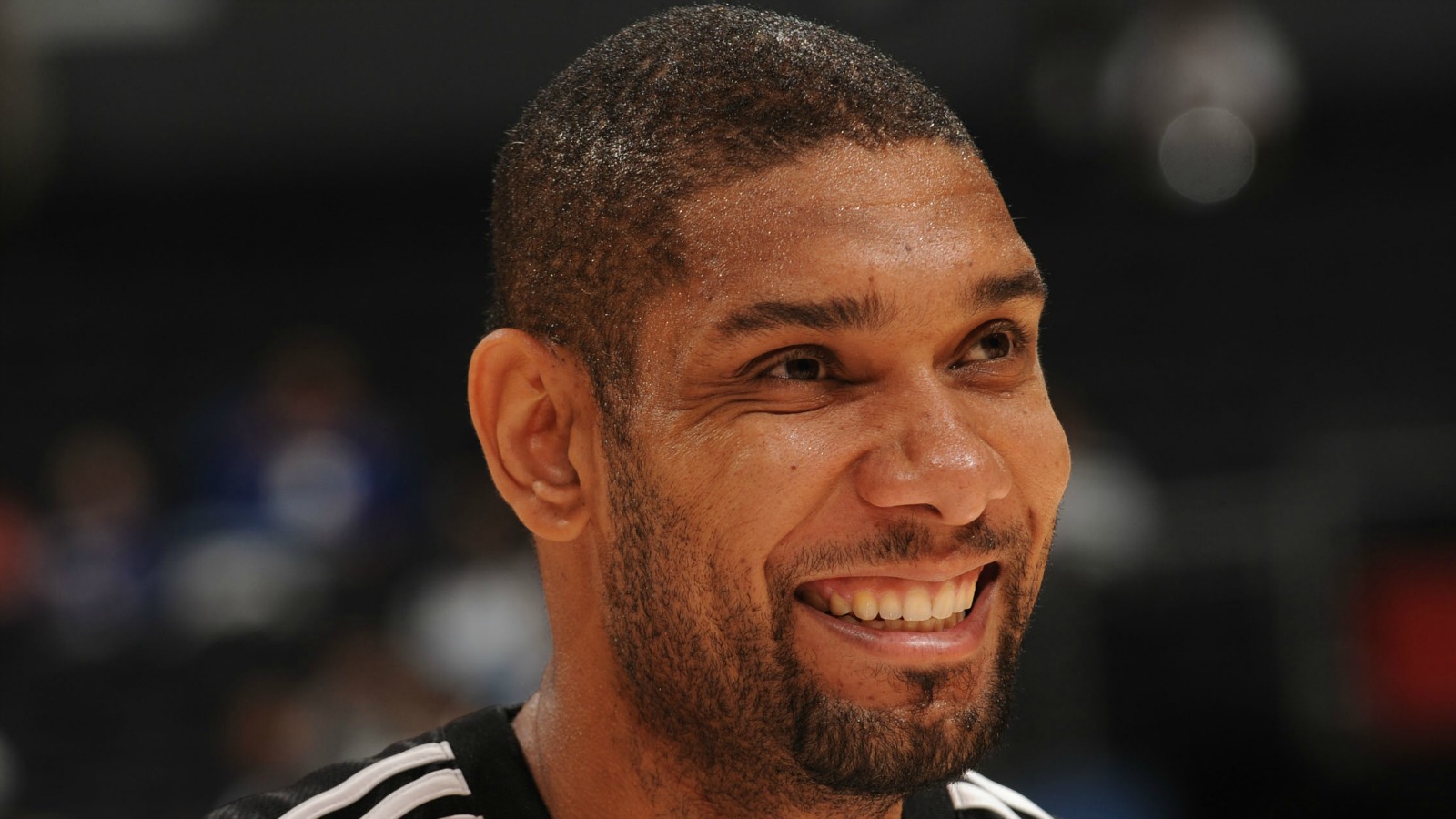 On Monday, the NBA said good-bye to an all-time legend, Tim Duncan.
Duncan's announcement wraps up an incredible career, one which includes five NBA titles, two MVP's, 19 seasons with one team, and incredibly 18 seasons of 50 or more wins (the only time that Duncan's team didn't win 50+ games came in a lockout-shortened 1998-99 season).
Simply put, there will never be another Tim Duncan.
And after we showed you player reaction to his announcement earlier today, here are how teams across the NBA are reacting to the announcement that Duncan has played his final professional game.
Respect. #ThankYouTD pic.twitter.com/lOaRBlxo8x

— Cleveland Cavaliers (@cavs) July 11, 2016
19 seasons. 2x #NBA MVP, 15x All-Star & 5x #NBA Champion. Congrats, Tim Duncan, on an incredible career! #ThankYouTD pic.twitter.com/hkrlyAtIsX

— GoldenStateWarriors (@warriors) July 11, 2016
#Respect21 #ThankYouTD pic.twitter.com/QbbbFsHrV1

— Dallas Mavericks (@dallasmavs) July 11, 2016
Congratulations on amazing 19-year career, Tim Duncan! pic.twitter.com/RRsV4cm3kL

— Miami HEAT (@MiamiHEAT) July 11, 2016
Congrats on a great career, Tim Duncan. #ThankYouTD pic.twitter.com/APwdvm05EM

— Detroit Pistons (@DetroitPistons) July 11, 2016
A young All-Star and an all-time legend. #ThankYouTD pic.twitter.com/Dk0nFhyk8f

— Washington Wizards (@WashWizards) July 11, 2016
Salute to a great. #ThankYouTD pic.twitter.com/dKNeMhfKur

— Philadelphia 76ers (@Sixers) July 11, 2016
#ThankYouTD pic.twitter.com/Lw1Dw14dQ2

— Trail Blazers (@trailblazers) July 11, 2016
21 on 21 through the years. #ThankYouTD pic.twitter.com/v5inXGzg64

— Timberwolves (@Timberwolves) July 11, 2016
Congratulations on an incredible career, Tim! #ThankYouTD pic.twitter.com/qyNBzDDpnl

— Sacramento Kings (@SacramentoKings) July 11, 2016
Congratulations Tim! #Respect #ThankYouTD pic.twitter.com/mvikdUlPXc

— NEW YORK KNICKS (@nyknicks) July 11, 2016
It has been fun to watch you (but not defend you 😝) through the years.

Congrats on a brilliant career! #ThankYouTD pic.twitter.com/TDgIq7ZrkV

— Denver Nuggets (@nuggets) July 11, 2016
Congratulations on a legendary career, Tim Duncan. See you in Springfield. #ThankYouTD

— Boston Celtics (@celtics) July 11, 2016
Congrats on your incredible career, Tim Duncan.

We thank you for all that you've done for the game. #ThankYouTD pic.twitter.com/aQDxAPWvgt

— Orlando Magic (@OrlandoMagic) July 11, 2016
Salute to one of the @NBA's all-time greats #ThankYouTD pic.twitter.com/uYzVyCpYDO

— New Orleans Pelicans (@PelicansNBA) July 11, 2016
Much respect! 🙏#ThankYouTD pic.twitter.com/09As0Cd0HA

— LA Clippers (@LAClippers) July 11, 2016