Thunder center Steven Adams showed Russell Westbrook the fastest way to get an assist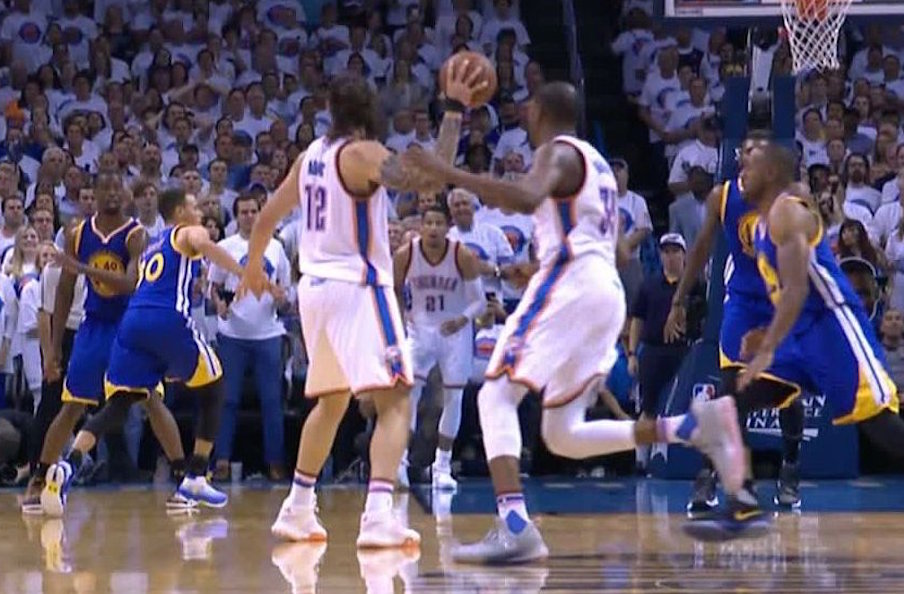 During the Oklahoma City Thunder's 118-94 demolition of the Golden State Warriors in Game 4 on Tuesday night, OKC big man Steven Adams scooped a loose ball that rolled his way and decided to take matters into his own HAND.
Another angle:
Adams hits Roberson with a fastball for the #AssistoftheNight! https://t.co/ek7ZK2iJc1

— NBA (@NBA) May 25, 2016
Actually it looks more like a dodgeball throw but in any case, it was definitely the hardest-thrown assist on a night in which Russell Westbrook picked up 11 more dimes and the Thunder put the Warriors on the brink with a commanding 3-1 series lead.