Throwback Thursday: Kevin Love's 30-30 Game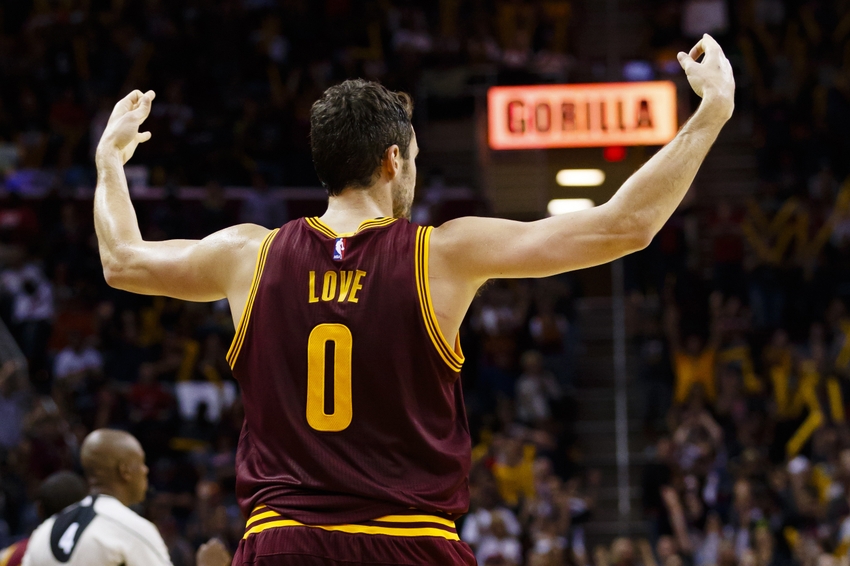 This week's "Throwback Thursday" feasts its eyes on Kevin Love and that time he had a 30-30 game.
It's not a secret that Kevin Love has had a tough time adjusting to playing the Cavaliers. The last two years he has been unfairly marginalized as strictly a stretch-four.
However, that has not been the case so far this year. Love has appeared to turn the corner. He looks like he finally has found his niche on the Cavs. He is averaging 21.0 points and 8.0 boards per game so far this season.
Love looks like he put on weight and specifically muscle over the offseason. As a result, he looks much more like the post-dominant power forward he was in Minnesota than he has at any point the last two years. He's been aggressive in the post and is averaging his most free throw attempts per game since his days in Minnesota.
With that in mind, it's only right that we look back at his most impressive game with the Timberwolves.
The biggest catalyst for Love's 30-30 game was his ability to grab 15 boards in the third quarter.
Within the 11 field goals he made that night, only one of those came from three-point range. Love also grabbed 12 offensive boards in route to helping the Timberwolves erase their 21-point deficit against the New York Knicks. Ultimately, the T-Wolves went on to win the game by a score of 112-103 as Love finished with 31 points and 31 rebounds.
This was truly an impressive feat that we've rarely seen happen. It was  also one of the games that established Love as an NBA superstar. After a few difficult years, Love looks like he's asserting himself again on his way to redeeming his status as a bona fide superstar.
What do you remember from Kevin Love's 30-30 game? Were you a fan of the Cleveland Cavaliers? Were you a fan of Love? Let us know in the comments section or Twitter @KJG_NBA.
More from King James Gospel
This article originally appeared on