Throwback Thursday: J.R. Smith in China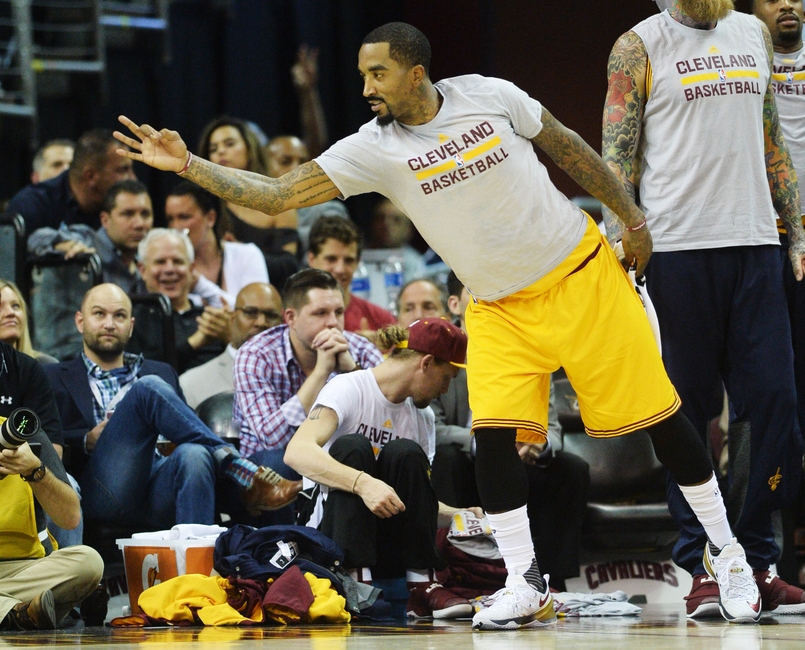 King James Gospel's 'Throwback Thursday' is fitting. Let's take a look at one of the most controversial times in J.R. Smith's career.
J.R. Smith was in the news for the wrong reasons again this week. He greeted his friend Jason Terry during the game this week against Milwaukee. The problem was, he did this during the play which allowed Tony Snell to get an easy, uncontested layup.
This was embarrassing for both J.R. Smith and the entire Cavs' team. Smith is also in a bit of a funk shooting right now, which doesn't help matters.
However, crazy things happening to J.R. on and off the basketball court is nothing new.
The craziest might have been the one season he decided to play in China for the Zhejiang Golden Bulls. During the 2011-2012 NBA lockout, Smith and a few other NBA players decided to play basketball overseas. However, his stay in China was not without controversy.
Smith spent almost a full season in China and it wasn't without some controversy. The Golden Bulls paid Smith $3 million, a record amount, to come over and play during the lockout. Unfortunately for Smith, he ended up giving $1 million back to the team in the form of fines.
The Golden Bulls believed that Smith was a nightmare to coach and play with. He apparently skipped nearly every practice. He allegedly missed over 80 practices in the four months he was over there. Many times he would skip to go shopping with his sister in China.
Smith also ordered $3,000 worth of room service food while in China just to see if they would keep bringing it. That is peak J.R. right there.
His reputation was so bad that when Smith was injured early in his time in China, many people in China thought that Smith was faking it as a way to get out of his contract and return to the U.S.
Aside from some of his crazy antics in China, he played some great basketball. He broke many records for the Golden Bulls during that season. Besides breaking records, he broke a few pairs of ankles during his time in China. Including the ankles of Stephon Marbury.
He also had an absurd 52 points and 22 boards against Bayi Fubang.
He even dropped 60 points while coming off of the bench in one game.
It should suffice to say that his time in China was a crazy experience. Smith was absolutely amazing on the court, however, there were many problems off the court. Sound familiar?
Do you have any favorite "vintage" J.R. Smith moments? Let us know in the comments section or Twitter @KJG_NBA.
More from King James Gospel
This article originally appeared on