There She Blows! Nerlens Noel Frustration Spills Over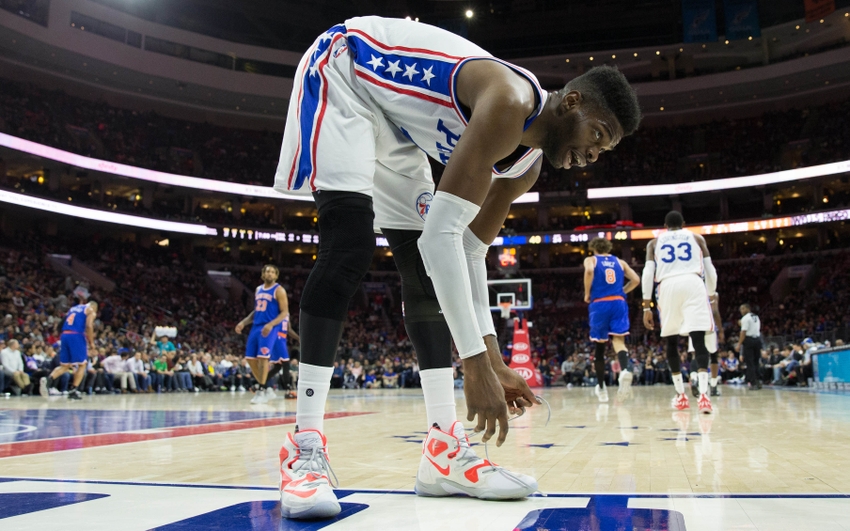 Nerlens Noel's has bent over backwards to remain patient with the Philadelphia 76ers. But on the eve of media day entering the 2016-2017 NBA season, his frustration blew up and he's beginning to question the team's front office logic
Something needs to happen to sort out the center position for the Philadelphia 76ers.  Before last season ended, the front office knew it. Head coach Brett Brown knows it too. The fans have known it for some time. But on the eve of the Philadelphia 76ers media day, Nerlens Noel has levied an ultimatum to the team:
Nerlens Noel on the Philadelphia 76ers: "I think something needs to happen." (Via Philadelphia Inquirer)

— Clevis Murray (@ClevisMurray) September 26, 2016
Now this is a reasonable reaction from one of three centers who, by all rights, could start in the NBA this season.   However this is not just any NBA center.  This is Nerlens Noel, who missed his first NBA season while rehabbing an ACL injury. Having had two NBA seasons under his belt, he is eager to garner as much playing time as possible.
If not to solidify his place as a permanent player for the Philadelphia 76ers, at least to attract the attention of some center-deficient NBA team who could bid heavily for his services next season.
For that to happen, he needs quality minutes.
Unfortunately, NBA teams know this as well.  And so, they are hoping to steal a quality player away from the 76ers.  As such, no team has offered an equitable value for the young center.
Meanwhile, all of this is just background chatter to the young center. He knows he has just one chance to hit a big payday in the NBA.  He wants that chance.
Nerlens Noel on the #Sixers big-man cluster: "I'm not opposed to anything, but things need to be situated." (Via Philadelphia Inquirer)

— Clevis Murray (@ClevisMurray) September 26, 2016
By situated, he means "I need a chance to showcase my talents to the NBA, guys!".
I don't fault either the Philadelphia 76ers nor the player in this case. It's a tough situation that will require a great deal of compromise and patience.   Competitive players excel in the last year of their contract, and Noel wants that spotlight. If it were up to the 76ers, a deal would have been made long ago.
But trades require two teams.  However else you may describe them, NBA teams are as patient as vultures.  This is a topic we'll revisit frequently.  For now, the waterspouting comments of Nerlens Noel have been spotted.
Thar She Blows!
More from The Sixer Sense
This article originally appeared on