The Warriors look to continue perfect road trip in Milwaukee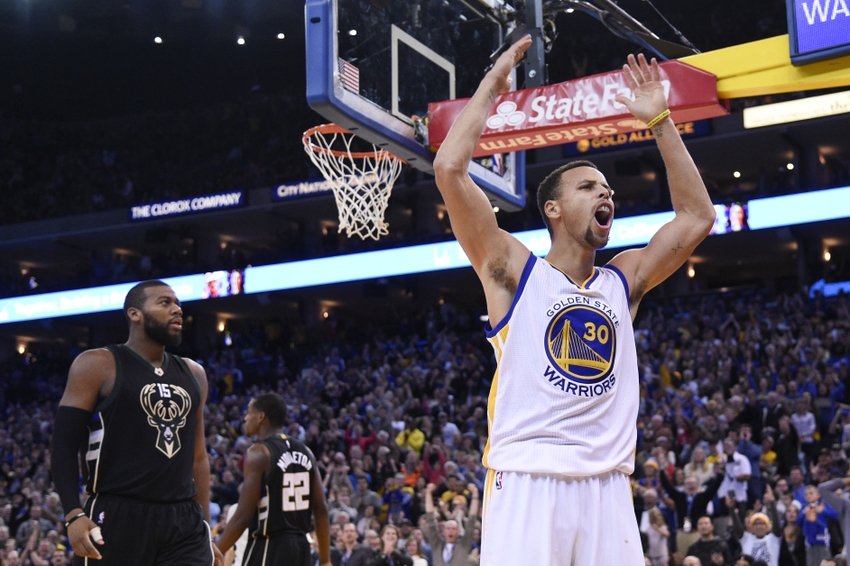 The Golden State Warriors will look to improve to 3-0 on their road trip by leaving Milwaukee with a win.
The Golden State Warriors are halfway through the road trip that pushed them to the limits last season. They defeated the Boston Celtics last night, using a 31-9 third quarter to propel them over Brad Stevens' team. Now, they have a big challenge ahead of them.
The Dubs are rolling into Milwaukee to take on Giannis Antetokounmpo and the Bucks. Last year when Golden State visited last year, the Bucks pulled off a huge upset and ended the Warriors' 24 game winning streak. It was a big win for the young Milwaukee team.
The Warriors are playing better, starting to figure it out little by little. Kevin Durant is looking more and more comfortable and Klay Thompson is getting back on track. Steve Kerr is still playing with rotations and they'll surely be different tonight.
Golden State is on the second game of a back-to-back so he may look to rest some of his stars. Milwaukee, who has played the Warriors hard, has a chance to steal the game. However, they're also dealing with some rotation issues as Jason Kidd doesn't seem to know with their highest paid player, Greg Monroe.
The key matchup in this game will be the Greek Freak against Steph Curry. The MVP has trouble with length and Antetokounmpo is freakishly long. He can bother Curry quite a bit, force turnovers, and get out and run.
The Warriors should be favored in most games and can generally out-talent every team. This game won't be easy as the hungry Bucks are looking to improve on their season.
This article originally appeared on