The Warriors embrace "Super Villains" role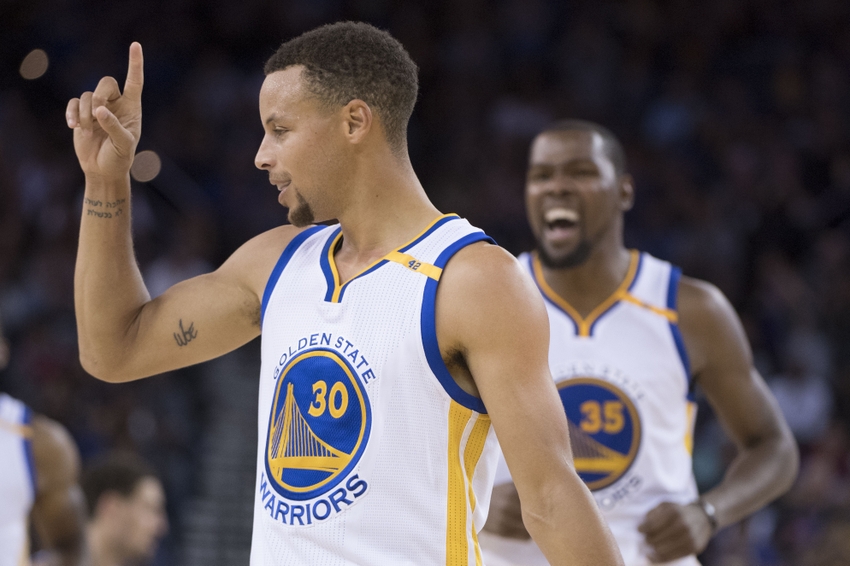 The Golden State Warriors' players threw a party in which they adopted their new identity as the league's bad guys with "Super Villains" balloons.
It's hard to find an NBA fan without any strong feelings towards the Golden State Warriors. Either you love them or you hate them. There generally isn't anything in between.
With the mild-mannered Harrison Barnes starting at the small forward position, the 73-win Warriors were already becoming the bad guys of the NBA. Steph Curry's celebrations with three-pointers in midair and Draymond Green's perfect press conferences don't necessarily enthuse non-Golden State fans. When you didn't think it could get worse, it did.
They signed Kevin Durant and thus became the representation of everything that's wrong with the league. They built a super team and were called "super villains." The Warriors are clearly fine with that nickname and have started to embrace it.
The "super villains" persona has taken on a life of its own. Fans and media have talked about it and used it, but it's fun when the team itself acknowledges it. Head coach Steve Kerr has before. Now, it looks like the players are having fun with it.
The Warriors are trying to build chemistry on the court. Learning to play together and getting comfortable with new teammates doesn't just happen on the hardwood though. In order to trust each other, guys also have to be comfortable with each off the court as well.
So there's a couple of takeaways here. The first–and most obvious–one are the balloons. They went out and got silver balloons that spell "SUPER VILLAINS." There aren't a lot of things funnier than imagining Anderson Varejao and Ian Clark running to Party City and waiting for the employees to inflate each one of those balloons.
It's also important to look at JaVale McGee in the photo on top. It looks like he's holding the remote for a drone that took their team photo. Maybe it's just me, but that's hilarious. Then again, everything McGee does is funny to me.
Lastly, Klay Thompson is sooooo deep in the DM's. Being 200 weeks back in someone's Instagram page requires serious focus so he can't be bothered by such trivial things like drone photos. Thompson really is a legend.
The NBA is getting petty and it's hilarious. First, LeBron James threw a Halloween party in which decorations made fun of the Warriors' 3-1 lead in the Finals and he had cookies with Curry and Thompson's names on tombstones. Now the Warriors responded with their own party decorations.
The Warriors embracing their new identity is great. They also got a Snapchat filter to go with theme. The only way the Dubs can really fulfill the role is by winning a championship. They've started to click recently so it's looking like they (probably) will do it.
This article originally appeared on