The Thunder are what Klay Thompson needs to get right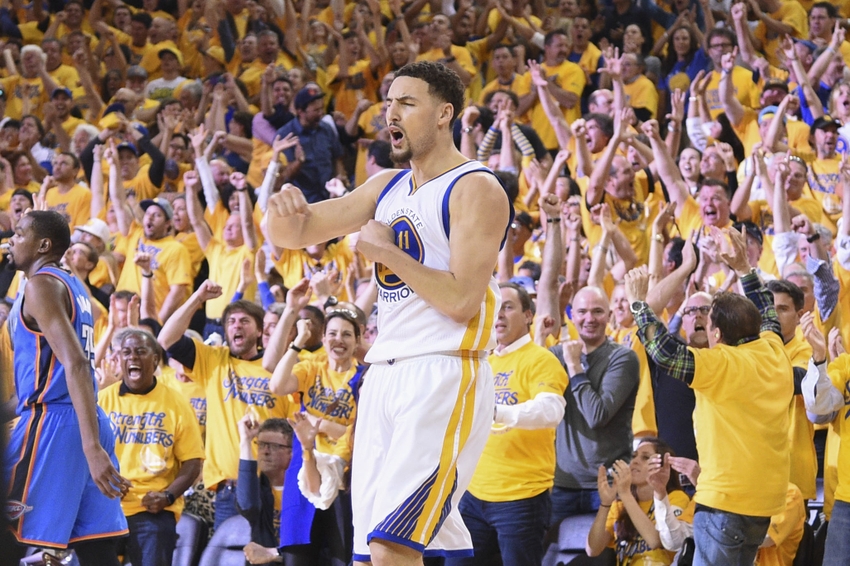 Klay Thompson could be in line for a big game against the Oklahoma City Thunder on Thursday night.
It's no secret that Klay Thompson has struggling from beyond the arc to begin the season. He's shooting 3-28 from three to begin the season and the team has had to pick up the slack while he has struggled. The good news is that he can shoot his way out of this one and the team is still excelling.
He's a shooter to the very core and stretches like this are going to happen. Not everyone is able to get out of the gates fast at all times. What Thompson needs to excel might come on Thursday night for the Warriors.
The Warriors are playing host to the Oklahoma City Thunder. This is their first meeting since the Warriors dispatched the Thunder in seven games in the Western Conference Finals. It was in that game Thompson was lights out from beyond the arc and made 11 threes.
He's going to get plenty of opportunities against Oklahoma City again. While the focus of the game will be on Kevin Durant and his first battle against his old team, it will quietly allow Thompson to get open and make his shots.
The Thunder are going to key in on Durant and Stephen Curry heavily. This means Thompson can be the guy to burn Oklahoma City. He just plays consistently well against them and being back at home could be all the motivation he needs. Shooters shoot and that's what Thompson needs to do.
More from Blue Man Hoop
This article originally appeared on