The Stretch 4: New Miami Heat Wealth and Growing Pains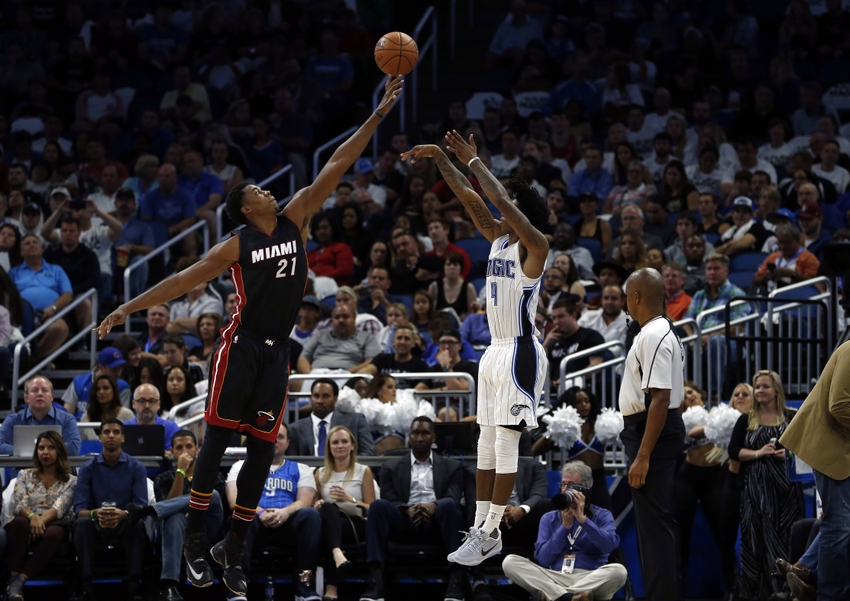 Welcome to The Stretch 4, a new Monday column featuring a weekly roundup of three of the best (and one of the worst) things your Miami Heat have showcased.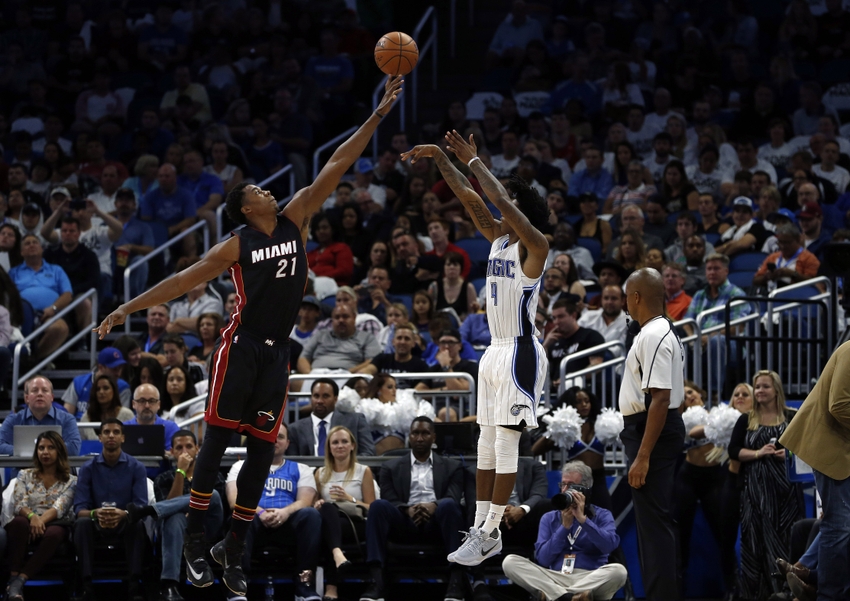 THE NBA IS BACK!
A week into the 2016-17 season and I still feel like shouting it from every rooftop.
This year is extra special too, because I finally caved and got League Pass. Which of course means no more questionable Miami Heat streams. As well as being able to catch games even when I'm not at home.
Read more: The Miami Heat is still searching for its closer
And what's a better way to celebrate this joyous occasion, than by launching a new column?
So welcome to The Stretch 4. A place where every Monday morning, I go over the best and worst the Heat had to offer that week.
After one road win and two losses at home, Miami now sits 1-2.
The good news is, there are still a handful of positives to focus on.
For example, Hassan Whiteside.
My first "yay" of the week goes to the newly paid big man. After a lucrative offseason, many were worried that perhaps the payday would go to Whiteside's head.
But, boy, were those people wrong.
In the Heat's first three games, Whiteside averaged 19 points, 14.5 rebounds and three blocks, putting in 29 minutes per contest. And as impressive as those stats are, his efficiency goes beyond what's on paper. Because it's not just the numbers Whiteside is putting up… it's the way he has been playing the game.
Yes, he is still dunking. And okay, his free throws could still use some work.
But he made a few long-range jumpers. He connected with Goran Dragic on a couple of occasions.
He even dished out two assists (speaking to his desire to become more of a playmaker)!
All in all, Whiteside is most certainly a silver lining to a potentially tough-to-swallow first week back.
$50 Million Profile
Pablo Torre's ESPN The Magazine profile of Tyler Johnson is excellent.
Seriously, if you haven't read it yet, you should.
Besides my fixation with feature stories period, it was so endearing to learn more about Johnson.
And whether or not you believe he deserves his new deal, I can guarantee you'll at least appreciate the guy a heck of a lot more after diving into his background.
Because let's be real, who doesn't love an underdog?
Especially one rocking a toothless grin. Something he explains in the story:
As for that tooth insult: Johnson is missing one of his lower incisors, the victim of a summer league collision last year. "I'm just letting it rock right now," he explains with a wide, gap-toothed grin. "I got my girl. I'm engaged. I'm in no rush."
The guard hasn't been doing too badly so far this year either. Averaging 13.5 points, six rebounds and 1.5 assists a game on 28.5 minutes of play,  Johnson has started all three matchups.
What a change from going undrafted in 2014, eh?
Running Up Them Digits
I already went more into detail on this here, but having six Heat players score in double digits against the Orlando Magic during their first regular season game together is absolutely something to take note of.
Did this trend continue? Sadly not in the two following games.
But the fact that the bench could be so effective, means that they have the potential of doing so again.
And the glass-half-full side of me believes they will.
The chemistry is there. Head coach Erik Spoelstra just needs time to figure out what rotations work best. And the team, to trust one another.
Tough Loss
There is nothing worse than leading essentially an entire game, only to fall apart at the very end.
And that's exactly what happened on Friday night, when the Heat relinquished a 19-point lead in a loss to the Charlotte Hornets.
After a strong three quarters, it was all downhill for Miami.
Whiteside let an aggressive Cody Zeller get the best of him, which also affected guys like Goran Dragic who lost their own rhythm as a consequence. Justise Winslow had a poor offensive evening, Charlotte's defense turning him ice cold. The Heat's bench as a whole was nowhere to be found.
It was a hot mess. One that caused terrible flashbacks of the losses during Miami's 2016 playoff battle with the Hornets.
Shudder.
So there you have it. One week down, many more to go.
This article originally appeared on