The Sixers (Probably) Sat Embiid for Ratings, So What?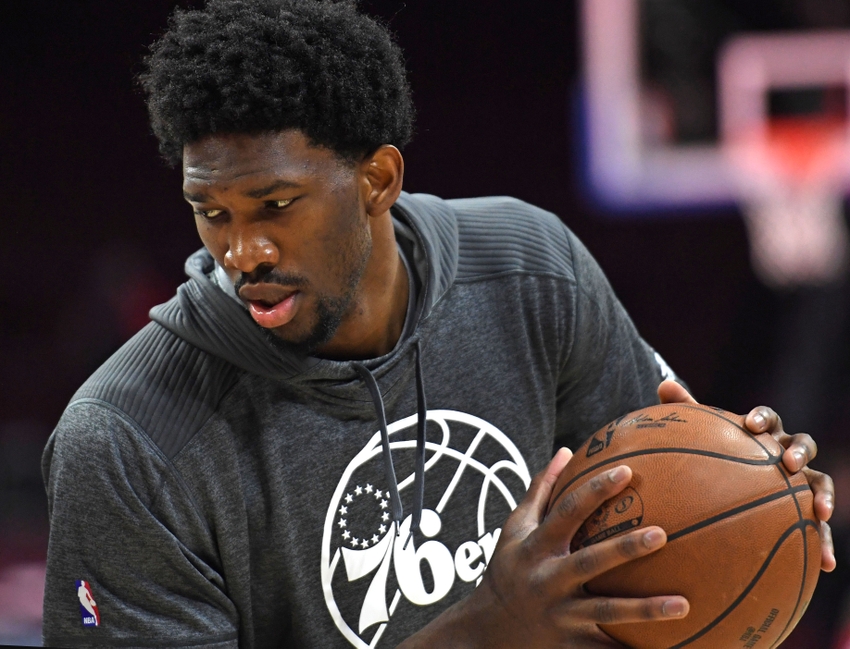 The Philadelphia 76ers likely sat Joel Embiid on Wednesday night to preserve ratings for their nationally televised game against the Minnesota Timberwolves.
If you were at the Wells Fargo Center for Wednesday night's matchup between the Philadelphia 76ers and Washington Wizards, you missed out on one of the most popular spectacles that exists in the NBA this season — Joel Embiid.
It wasn't that big of a surprise, but at the same time, it was. The Sixers said long before this season began that they would likely not be playing Embiid on back-to-back nights, and they held true to that statement by keeping him out of Wednesday night's game and likely reserving him for Thursday night's game.
Okay, no big deal, just a matter of which game the Sixers chose to sit him for, right?
More from The Sixer Sense
Until you look at the schedule.
The Sixers face off against the Minnesota Timberwolves on Thursday night. It's the first meeting between Karl-Anthony Towns and Embiid, the two young centers that seem to be completely driving the new age of centers who are skilled more than just in the post.
That game will be featured on TNT, the first time the Sixers are being televised there in years. Embiid vs. Towns is must-watch, national basketball, something deserving of a TNT spot. Put the Sixers that we see without Embiid on TNT, and it's an embarrassment.
Who knows the actual motive behind sitting Embiid at home in Philly rather than on the road against the Wolves (and I should say, none of this speculating that the team is sitting him for ratings is confirmed). Maybe the team just thought rest was needed for Embiid before Thursday.
Listen, I'm all for the motive that the teams in the NBA shouldn't do things for the ratings and shouldn't frame their lineup and roster based on what brings in more money, but by playing Embiid on Wednesday instead of Thursday, you're still framing things based on keeping fans happy, it's just a different group of fans you're catering to.
If you play him Wednesday, you're catering to the home fans, the people who have tickets to see Embiid. How is that any worse than catering to the fans who will tune into the nationally televised game? Is it because the home fans deserve to see Embiid? Even though the Sixers were nearly dead last in ticket sales over the past few seasons? Those fans deserve to see him play?
I get it, teams doing things for ratings is annoying. But just like any other major sports league, ratings pay the bills. The NBA and the Sixers realize that, and image is everything. Embiid is everything, and Sixers fans should be happy that they have a player who is singlehandedly worth putting on TNT.
This article originally appeared on