The Replay with El and Al: NBA stars on talk shows edition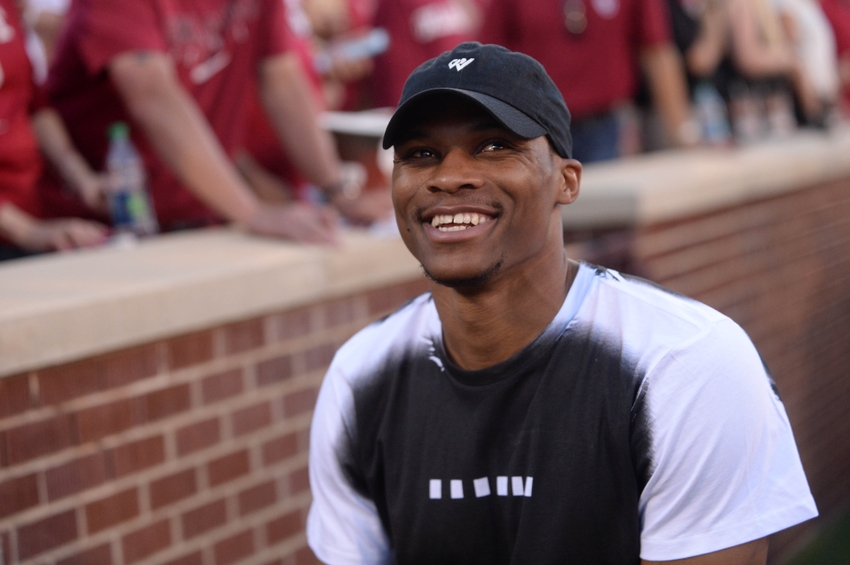 Episode two of The Friendly Bounce version of The Replay with Al and El is here and it is another good one. Things start with a discussion about how well you as fans want to know your NBA stars. Do you just watch from far away, really only digging in when someone does something on social media? Do you follow their every move? Just how in-depth do you want to get.
From there, things turn towards what happened this week, specifically in a way that fans can get to know players. With Russell Westbrook, Draymond Green, Stephen Curry and Allen Iverson all popping up on talk shows this week it made sense to discuss them. And the logical thing to do was rate all four appearances.
All that plus some more getting to know the new hosts of the podcast in another great pod.
And as always, we want to hear from you. Did you agree with the talk show ratings? Just how much do you want to know your players? What else do you want to know about Al and El? Feel free to let us know, both on Twitter and the comments section below. We do this pod for all of you, so anything that can make it more enjoyable we want to hear.
And please download, rate (five stars) and share the pod.
More from The Friendly Bounce
This article originally appeared on