The problem with "3-1" jokes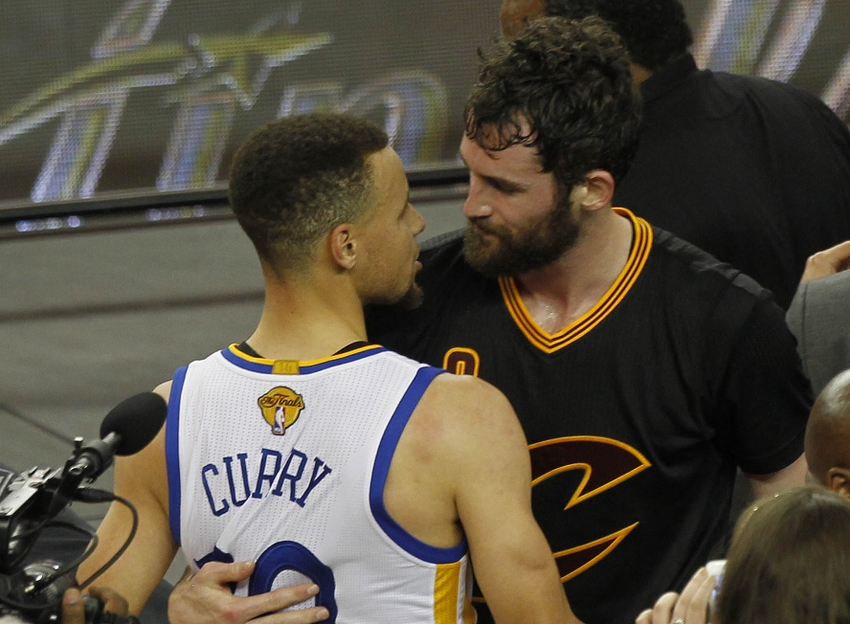 The Golden State Warriors lost a 3-1 lead in the NBA Finals and they haven't heard the end of it. It reflects worse on the people making those jokes.
It seems as if fans of the basketball team in Cleveland have spent more time clowning the Warriors for blowing a 3-1 lead than they have celebrating their Larry O'Brien trophy. You can't go ONE day on Twitter without seeing some corny, repetitive, 3-1 joke. Or some meme about Steph Curry made by some dude who has way too much time on his hands.
I sound salty as hell right now, I know. But let's think about something. When Cavs fans bring up the choke job the Warriors pulled this June (make no mistake, it was a choke job), they're discrediting the job their team did to claw their way back into the series down 3-1.
JR Smith played defense at a very high level, and that continued throughout the Finals as Klay Thompson was quiet as a mouse in the series. The Cavs' coaching staff developed an excellent game plan, beating up Curry and leaving Harrison Barnes on an island all by himself to miss threes. Kyrie Irving went supernova towards the end of the series and, of course, there's LeBron James, who put on his cape, delivering the city of Cleveland its first ring in over 50 years.
But instead of all that, we hear about Curry getting locked down by Kevin Love in the final moments of Game 7. We hear about Klay's disappearing act. We hear about "Bricks" shooting 16% from deep.
No matter what Cav fans say or do, it won't change the fact that the Warriors made one of the biggest free agent signings in league history. In fact, I have a theory. My theory is that Cavs fans are so threatened by their biggest competition signing Kevin Durant that they haven't been able to enjoy their championship. Warriors haters spent the whole off-season questioning Durant's manhood and mental toughness when all he did was make a decision he thinks will improve his life and happiness. But to some he's a coward.
But do Cavs fans really have the right to criticize players for moving teams? They were burning LeBron's jersey on national TV in 2010. Their owner, Dan Gilbert, wrote a letter to the fans and the city, promising a title for the Cavs before a title for LeBron. Two years later, LeBron would win his first NBA title and Cleveland was at the opposite end of the spectrum, preparing for the lottery. Yikes. Let's just say life came at Gilbert fast.
Six years later, Cleveland has their ring. The Ernest Byner fumble, the walk off loss in the 1997 World Series, and Michael Jordan's shot over Craig Ehlo are all vindicated. Most fan bases who win titles celebrate by going to parades and getting really drunk. But it seems that Cavs fans celebrate a little bit differently. A lot differently, actually.
The Golden State Warriors and the Cleveland Cavaliers are full blown rivals. You could tell LeBron heard all the talk about the NBA being Steph Curry's league and how LeBron's best years were behind him. He resented Steph and blue and yellow, and he proved that he is still the best player in the world by playing basketball at the highest of levels–levels rarely reached by any player in the history of the league.
The animosity between fans of the Warriors and the weirdo fan base in Cleveland will reach new heights this season. It started with "If Kyrie and Love were healthy…" in 2015. It evolved into "3-1" jokes this year. What will it be the theme of the rivalry in 2017?
We don't know yet, but we should get Warriors/Cavs III this season, and if we do, the animosity level between the two teams and their fan bases will only grow.
This article originally appeared on