The Minnesota Timberwolves might have to trade Ricky Rubio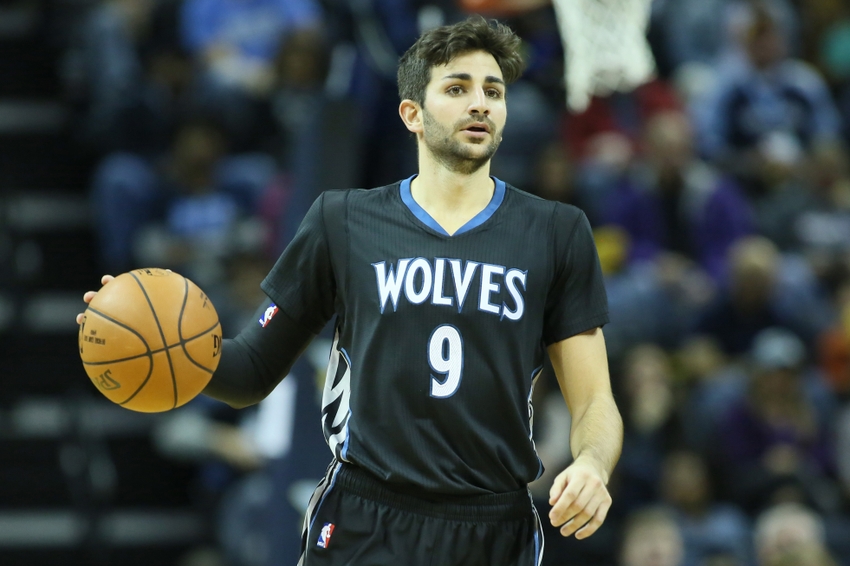 There are plenty of options on the Minnesota Timberwolves' roster, and Ricky Rubio is starting to look less valuable as one of those options
The Minnesota Timberwolves drafted Zach LaVine with the 13th pick in 2014. They also took the initiative to trade Kevin Love for Andrew Wiggins, ultimately sealing their fate as a team in the rebuilding phase.
When they drafted Karl-Anthony Towns, the Timberwolves took a quick turn in the right direction, and in the most recent draft, Kris Dunn joined the team with some pretty high prospects.
Towns, Wiggins and LaVine are now outshining everyone on the roster. Together, they've begun establishing themselves as the core to the franchise. Ricky Rubio, who's stuck around since Love was moved, is simply a facilitator in a program fueled by athleticism and talented scoring.
The Future
Towns and Wiggins, combined, have taken the NBA by storm. When a center can do the things we see in this highlight reel, you can tell he'll be one of the biggest acquisitions this team's gotten.
Meanwhile, Wiggins just pulled out a 47 point performance at the age of 21, one of 13 to accomplish this feat since the 1963-64 NBA season.
Combined, Towns and Wiggins are scoring 40+ points per game and they're in their third and second seasons, respectively. It becomes clear, then, where the majority of possessions end up heading.
On the other end of the spectrum, LaVine has started each game he's played this season, and is scoring 18.4 points per game. As a combo guard, LaVine is effective no matter which position he plays, which has to make the Wolves consider getting rid of Rubio.
Though Rubio has excellent court vision on offense, and the size and length to be a nuisance on defense, he doesn't offer what LaVine does.
In the eight games he's played, Rubio is averaging 30 percent shooting from the field. LaVine is shooting 45.5 percent from the field. This parallel alone should be showing the Timberwolves' front office just how much Rubio has regressed.
LaVine's natural role is at point-guard, but he's been forced to play the role of a shooter since Rubio has always been a facilitator. Their assist numbers tell the tale:
Ricky Rubio averages 8.3 assists over his career
Zach LaVine averages 3.3 assists over his brief career
At face value, LaVine's role as a passer might seem discouraging, but he's proved otherwise.
His scoring potential far exceeds Rubio's as well, at this point. Shifting LaVine to the point-guard position and sliding someone else in at shooting-guard might prove fruitful, then, for the future of the organization. Of course, Rubio might also need to be moved to compensate for LaVine's role.
Possiblities
Rubio becomes an unrestricted free agent in 2019, so he's not in a contract year. But he can still be used as trade bait. Where he ends up, however, is the question.
Not many teams are in need of a point guard who, comparable to Rajon Rondo, can't provide a shooter's touch.
The best possible fits for Rubio might be in Sacramento or Washington. Sending Rubio in a package deal to Washington for the likes of Bradley Beal could benefit the Timberwolves as a whole.
Likewise, moving Rubio for Arron Afflalo from the Kings would give the Wolves a decent two-way shooting guard.
The only limiting factor of Rubio's value is his injury history. Is he worth the risk if he'll provide, at most, 60 games per season? Nonetheless, the Minnesota Timberwolves should definitely seek out suitors for Rubio.
*all stats final as of 11/22/16
More from Sir Charles In Charge
This article originally appeared on