The Mid-Range Theory Podcast Episode 3: Logjam in Philly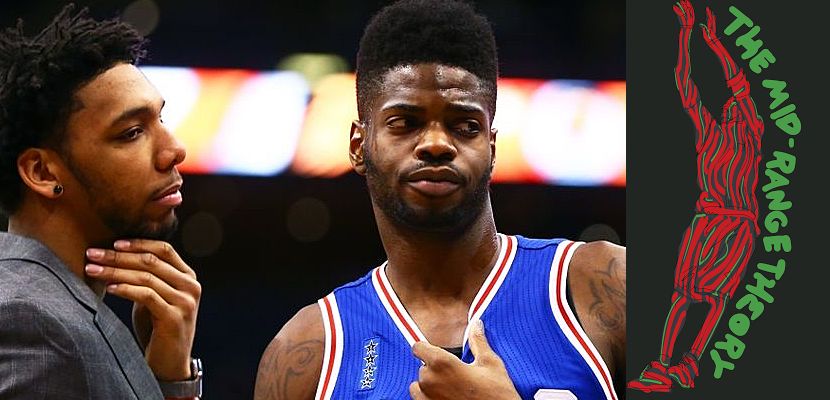 The Philadelphia 76ers are suddenly flush in the frontcourt but that logjam isn't going to resolve itself. FanSided's Senior NBA editor Ian Levy (@HickoryHigh) and SNY.tv and OG contributor Tommy Dee (@ThomasCDee) discuss who works together and who is worth moving.
Topics:
Noel, Okafor and Embid can they all play together or is it time to make a deal?
Is the Okafor-type player obsolete? (5:00)
Is Tyson Chandler a good comparison for Noel? (6:40)
Which big pairs best with Ben Simmons (9:45)
Why Philly needs to be relevant (14:00)
NBA Rookie ROY survey (16:59)
Rookies who play more minutes is a blessing or a curse? (18:30)
Which rookies are in great situations to have a big impact? (20:57)
Is Ty Lawson a fit in Sacramento (24:00)
Lawson to Houston was very Isiah Thomas of Daryl Morey (25:30)
Darrin Collison's underrated year (on the court) (28:45)
Where we rank Nikola Jokic compared with Towns and Porzingis (31:00)
Subscribe on Soundcloud (Station, Show)
The Mid-Range game is a collaboration between FanSided's NBA team and The Outside Game. Check more podcasts from The Outside Game here.
More from The Outside Game
This article originally appeared on