The Miami Heat don't make the Fandom 250, but they sorta did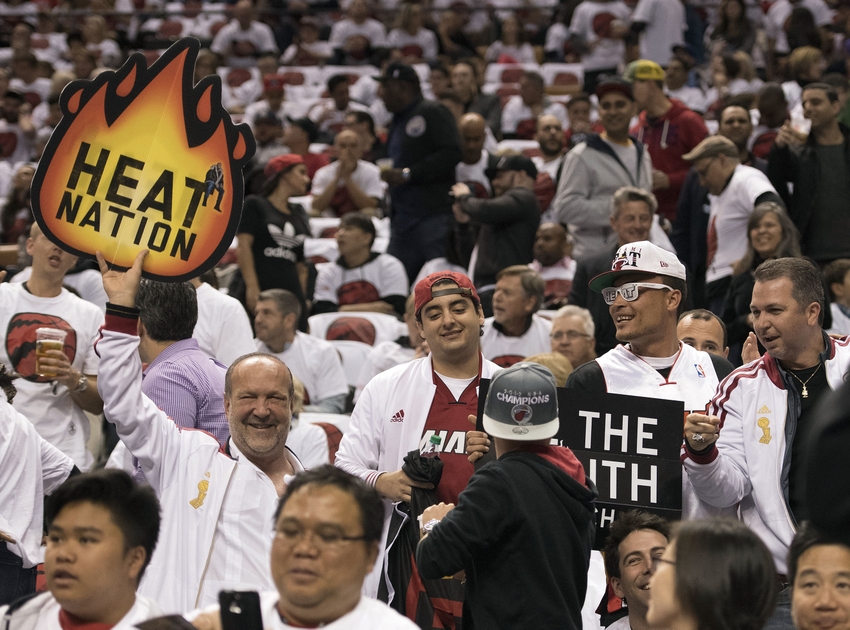 FanSided's Fandom 250 ranks the top 250 fan bases in the world. Do the Miami Heat make the cut?
FanSided has ranked the best fans in the world, in all walks of life including sports, entertainment, superheroes, musicians, politics, personalities, pop culture, and more!
Of course, here at All U Can Heat, we wanted to see where the great Miami Heat fans ranked on the ranking of 250 fan bases.
Here is how the NBA-related activities ranked:
9. LeBron James
15. Golden State Warriors
28. Los Angeles Lakers
51. New York Knicks
55. Cleveland Cavaliers
65. Boston Celtics
67. Michael Jordan-Jumpman
80. San Antonio Spurs
114. Stephen Curry
118. Kobe Bryant
140. Chicago Bulls
152. Seattle SuperSonics
187. Toronto Raptors
So the Heat didn't exactly have a spot on the list, but they sorta did. Check out LeBron James at no. 9. Okay okay I hear you already screaming at me that he doesn't play for the Heat and screw that guy (and probably worse things). But there is no doubt that LeBron's sojourn to Miami is part of his brand.
It would have been interesting to see where the Heat ranked had FanSided done this between 2010 and 2014. The Golden State Warriors are ranked at no. 15, so I imagine it would have been at least that high.
What do you think of the rankings? Check out the full 250 at FanSided.
This article originally appeared on