The Lob and the Jam: Should the Clippers trade for Carmelo Anthony?
Ryan Snellings/FanSided via Clipperholics

Fansided
With recent rumors surrounding both the LA Clippers and Knicks forward Carmelo Anthony, our writers give you their input on whether or not they believe the team should pull the trigger.
The Lob and the Jam is our new round table series where we lob questions to all our writers about both the Clippers and the NBA in general.
What are your thoughts on trading for Carmelo Anthony?
Ryan Snellings (@rsnellings25)
I don't like the idea of trading for Carmelo. Even if the team only re-signs Blake Griffin over the summer, there isn't much cap room to work with. Now, imagine attempting to re-sign Blake, J.J Redick and Chris Paul, while also having DeAndre Jordan and Melo on the books. It's almost downright impossible to have that and add anything of value. (Albeit, we did get Mo Speights on a minimum) Melo's game, although still effective, doesn't fit too well with this current roster right now. He needs the ball to be effective and if he doesn't have it, he's not one to do a lot of off ball movement. Sure, he could come off of the bench, but I'm not convinced that would make him happy. Plus, when playoffs roll around, he would still see heavy minutes with the starting unit.
Speaking of the bench, I don't fully support the idea of giving up Austin Rivers. He's been much improved this season and is locked up for a few years at a reasonable contract, especially if he keeps improving. Why sacrifice one of the few younger pieces you have for a nearly 33 year old player who just barely moves the needle? Don't do it Doc.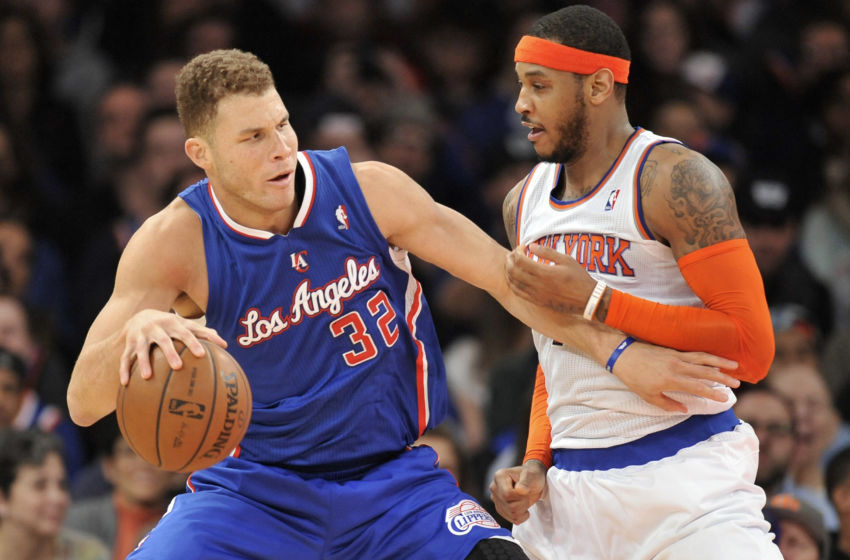 Andrew Miller (@AndrewMillerNBA)
I'm extremely hesitant when it comes to Carmelo Anthony. He's coming up on 33 years old in May and it'll be a huge adjustment for himself and the team as a whole. Melo has never been the 3rd or 4th option on a team before. He's used to being "The guy" and having the ball whenever he wants. On top of that, he's a pretty poor defender and although his shooting will help open up the floor for Blake Griffin and DeAndre Jordan, $24 million is a lot of money to pay a guy to stand on the perimeter and wait for the ball to come.
His 2 years, roughly $54 million contract is huge, and I don't want to be in the same difficult position as the Knicks this time next year of struggling to move him because of the no-trade clause. The biggest need for the last 4-5 years has been squad depth, and now that LA finally has that, is it worth throwing away to take a chance on an ageing star, especially with CP3 and Griffin likely to become free agents this summer? For me, it's a no.
Jasmine Robinson (@brunoholic22)
I'm not very knowledgeable when it comes to contracts, cap space and the money side of things (too much math). So aside from all of that, I do not think Melo would be a good fit for this team. Obviously, J.J. is out of question, so dealing for Melo would take out a huge chunk of our depth. This would be especially true if such a trade were to include Austin, who is arguably the most important part of our bench right now.
Also: Carmelo would contribute little to no defense, and may have a tendency to make the ball sticky on offense. He would have to be extremely comfortable being a 2nd or even 3rd option—something he's never done in his career. The upside would be that having Carmelo would take lots of pressure off of CP3 when it comes to scoring. But, the offensive end isn't really where we need help in my opinion. I guess it might make sense trading for him for extra help while CP3 is out, but then again, we'd be losing important bench pieces so it really doesn't make sense. It just doesn't seem like it would be worth it at all.
Taylor Buckley (@Taylor_Buckley9)
I guess you could say I'm on the fence about the whole Melo trade. I really think that, when healthy, the Clippers can hang with the Warriors. The start of the season showed just how dominate we can be. Once Blake got hurt, the defense started slipping, guys were pressing, then the Point God got hurt and things fell apart. On the other hand though, we have the chance to add an All-Star and future Hall of Famer (don't @ me). We would sort of would be stupid not to. I get the arguments against it:
It depletes some of our depth
We would have to adjust to Melo getting his shots
Melo isn't that good on defense.
Come playoff time, the rotations shorten up, so losing Jamal Crawford and Austin won't hurt too badly. As far as Melo getting his shots, when you play with Chris Paul, you kind of always get your shots. Whichever direction the Clippers go, I will truly be okay with.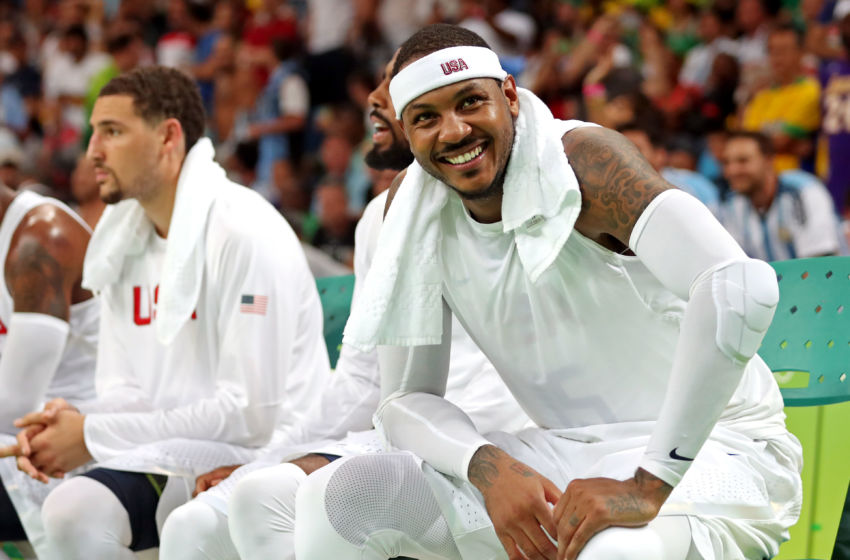 Mo Dakhil (@thejumpballnet)
I think the move to trade for Melo only makes sense if he is willing to come off the bench. Assuming the trade is Rivers, Crawford, and Wesley Johnson, Melo can be the focal point of that second unit. It's a big leap to ask a Hall of Famer like Melo to come off the bench, but he would not really fit with the current starting lineup. He is a terrible defender and would have a hard time guarding the guys Luc Mbah-a-Moute guards on a regular basis. It is also hard to justify paying him $24 million to come off the bench. But, there really are not a lot of choices for the Clippers to improve. They have no real assets and do not look like a team that can compete with the Warriors. This team is in need of a major shakeup of some sorts. It might not work but the status quo will not get us any further.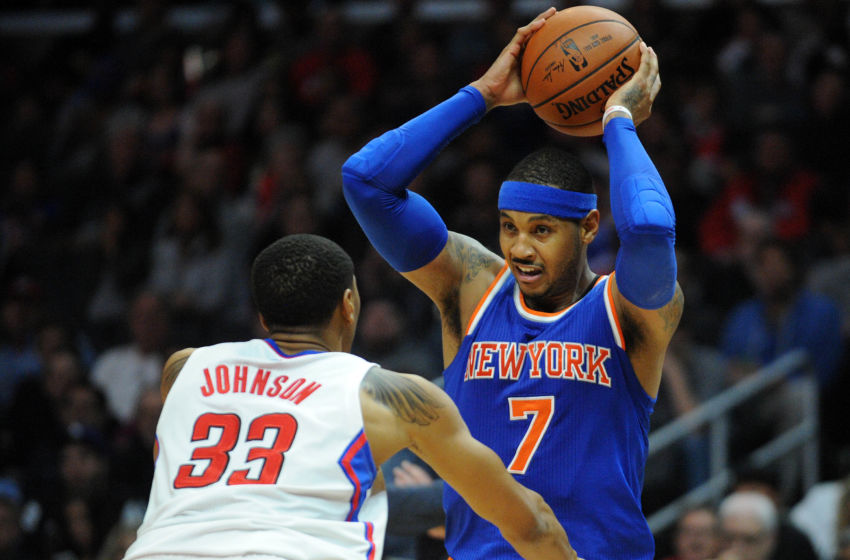 Paul Tooke
If you would have asked me if the Clippers should trade for Carmelo Anthony 3 or 4 weeks ago, my answer would be a strong "NO". However, now that we have more details about how we could acquire Melo, I have to say yes, we should. The possibility of us gaining Anthony while losing just a couple of bench players is an opportunity that requires a lot of attention from Doc. It could be an absolute steal. The Paul, Redick, Griffin, Jordan lineup has not won us a championship yet. Adding Carmelo Anthony could change that outcome. The Knicks want him gone, and we want a championship before Paul and Blake have the chance to sign elsewhere this offseason. Trading bench players for Melo is a risk worth taking, and we will regret not taking it if Chris, Blake, or JJ walk away this Summer.
This article originally appeared on