The Lob and the Jam: Our New Writers' Opinions on the Clippers
Ryan Snellings/FanSided via Clipperholics

Fansided
The Lob and the Jam is our new round table series where we lob questions to all our writers about both the Clippers and the NBA in general.
With some recent new additions to Clipperholics, our writers decided to give you a little background on themselves and their Clippers' fandom by answering a few questions.
We asked our writers:
Who is your favorite current Clipper?
Who is your favorite Current non-Clipper?
What made you become a fan of the team?
What are your realistic expectations for the rest of the season?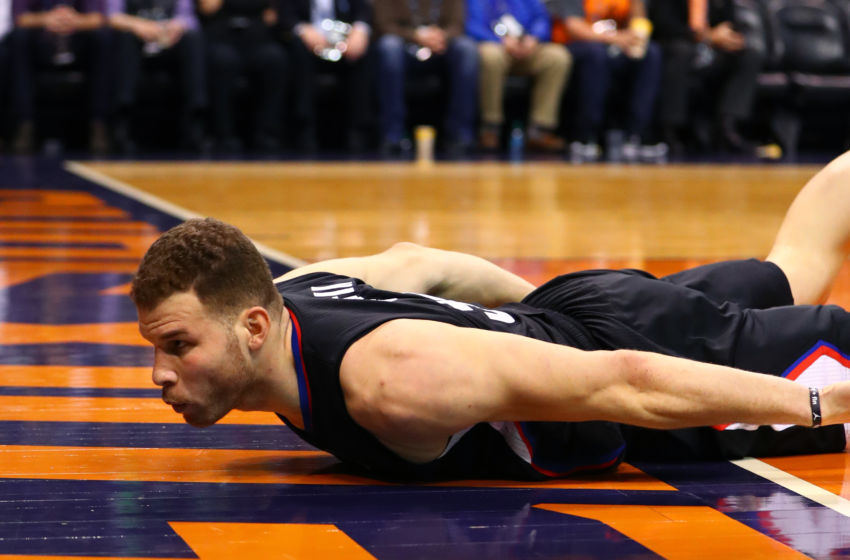 Ryan Snellings (@rsnellings25)
Blake Griffin. Talk about a man crush. The dude can do no wrong in my eye (except you know, punching the trainer wasn't smart) I love his game and how much he has evolved over his career. Plus, how can you not love his comedy?
I am a full on LeBron lover. I've never understood the hate. Sure, he's not perfect, but what person is? (Answer: Blake Griffin) He gets chastised for minor things while other athletes get their issues swept aside. I guess that's part of being potentially the G.O.A.T. Yes, that's right. I think he' 1 ring away from overtaking MJ, especially if that ring is to come this year.
I jumped on the Blake Griffin bandwagon. I loved basketball, but didn't have a team. Freshman year of college, I saw the Blake highlights start to pile up and started watching the team more and more. I loved that they were such underdogs. Then the CP3 trade happened and I was lucky enough to be a fan of an elite team.
Sigh. IF everyone is healthy, I think it all comes down to matchups. If the team can face the Spurs in the 2nd round, I don't think the Western Conference Finals are out of question. However, if they have to face Golden State in the 2nd round, I expect a 5 game series max. We just can't get out of our own head against them.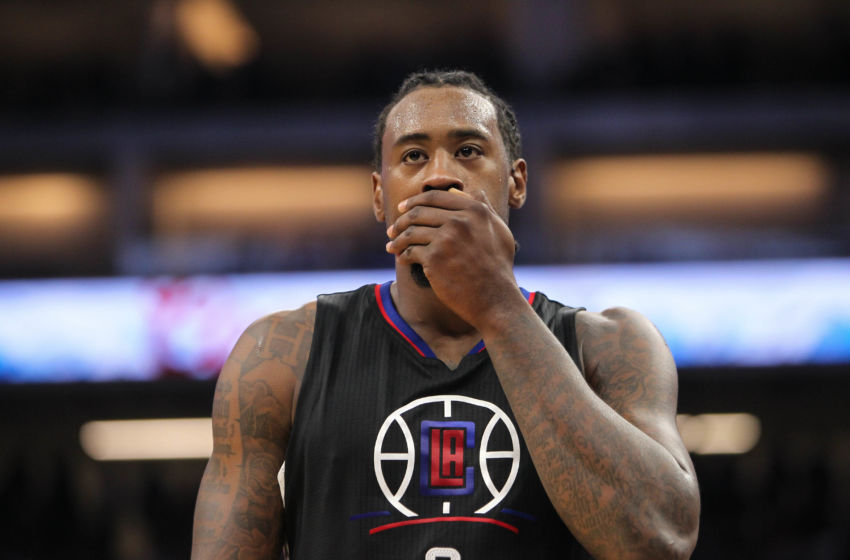 Taylor Buckley (@Taylor_Buckley9)
I really want to say Blake Griffin, but I'm going to go with DJ. DJ does everything that is asked of him, knowing that he will never be THE guy in LA. That speaks volumes to me and shows what a true team player he is.
Easy, it's LeBron. If you don't like/appreciate how good Bron is as a player, there is something wrong with you. There isn't anyone that can do what he can on a nightly basis Lebron, in my book, will go down as the the GOAT.
I guess you could say i jumped on the bandwagon with Ryan. I was a big Blake fan (I still am <3) in college and vowed to support whichever team he went to. Luckily, he went to Clippers, and I've been here ever since.
When healthy, the Clippers are the only team that can challenge the Warriors in the West, in my opinion. If we get seeded the correct way, I think we meet the Warriors in the WCF. This may be my Clippers' bias showing, but i wouldn't be shocked to if we beat the Warriors either. Of course, everything would have to fall right in place, but, to win a Championship, you have to have some luck. Right Doc?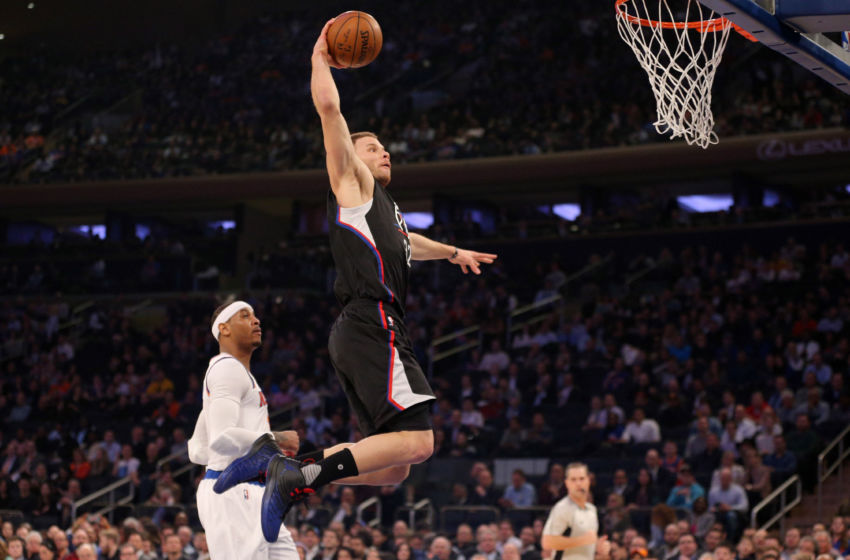 Andrew Miller (@AndrewMillerNBA)
Couldn't agree more with Ryan. Blake Griffin when all is said and done, will be the greatest Clippers player ever (Sorry Chris Paul). I have a much deeper loyalty to Griffin than any of the other guys on the team. We drafted him, we watched him grow, we loved him and we hated him, we supported him through his highs and lows and will continue to do so for as long as he wears the Clippers logo on his jersey.
This one wasn't so easy for me. Russell Westbrook has long been my favourite non-Clipper. Devin Booker is quickly working his way up the list because he reminds me a lot of my childhood hero Kobe Bryant *Waits for hate and abuse to come flying through the air*
I'm from Scotland, so I don't have a hometown NBA team to cheer for. The first basketball game I watched was Clippers vs Pistons in 2006, which LA actually lost, but there was something about the team that I couldn't help but be drawn to. Elton Brand, a massive body with all the elegance and skill of a 6ft guard and Shaun Livingston as skinny as a toothpick but completely fearless attracted me. It hasn't always been the easiest team to support, but every organization has its ups and downs.
With everyone at full health, the sky's the limit. This team has been without Chris Paul and/or Blake Griffin for 36 out of 52 total games. And when they have been on the court together this season, the team has a 20-8 record, despite Griffin having knee problems through at least half of that time. I still believe in this team.


Garrett Chorpenning (@gchorp50)
My favorite current Clipper has got to be DeAndre Jordan, although it seems like it changes every year. He's evolved into the prototypical center, and he does everything a great one should (besides knock down his free throws). When that whole DJ-to-Dallas fiasco happened a few years back, I was worried that we were going to lose him. Then the emoji battle with Chandler Parsons took place, with the banana boat and Paul Pierce's rocket ship. That's actually the moment I joined Twitter. It was comedic gold.
My favorite current non-Clipper has been Kenneth Faried for a while now. I don't think I've ever seen the man stop running, and he never seems to play a game without giving it his all. True definition of an effort player. Dude can jump, too. He gets boards like crazy, and I've always thought he'd be a great fit in Lob City if Blake ever left, or if we needed another big off the bench.
This is actually a great story. Prior to the 2011-2012 season, I never sat down to watch an NBA game. I'd played basketball competitively for my entire life and watched a lot of college hoops, but since my parents didn't care much about the pros, I never did either. So eventually, I got my own TV in my bedroom and got bored one night. I was flipping channels, found a Clippers-Grizzlies game, and turned it on just for kicks. The Clippers lost that one, but the rest is history.
Once we're all healthy, we've got a great shot of succeeding in the playoffs. It's just a matter of how we play until we're all healthy. If we don't get ourselves into the top 4 by the end of the season, a deep playoff run seems doubtful. It's really unfortunate, too. When we started at 14-2 this season, my hopes were high. Like, we're going to the Finals high. It's been a disappointing season to say the least. While a lot of it has been out of our control, it's important that we have guys that can step up and play big when our stars are out. That just hasn't been the case yet.

Paul Tooke
If by "current" we mean "this season" then I most definitely have to choose DeAndre Jordan. While various Clippers are catching the injury bug, DeAndre is as healthy as ever and putting up record numbers in points and rebounds. He has an impressive list of accomplishments for a second round pick who can "only catch lobs". Who doesn't love a guy who can posterize somebody with a dunk at any given time?
My favorite current non-Clipper is the greatest basketball player in the world: The King, Lebron James. He is possibly the best all around NBA player of all time and I loved the Miami Heat's big three with him, Wade, and Bosh. Also, the Warriors blew a 3-1 lead.
The reason I am a Clippers' fan is because of Blake Griffin's dunk contest performance. Watching the NBA All Star weekend that year started my obsession with basketball and although I am not from LA, I am a Clippers fan.
Once healthy, I expect our team to make it past the second round for the first time in Clippers history. I cannot wait to have Chris Paul back on the court with the rest of our squad so that we can compete with a full roster.

This article originally appeared on