The Indiana Pacers Players-Only Meeting Producing Results So Far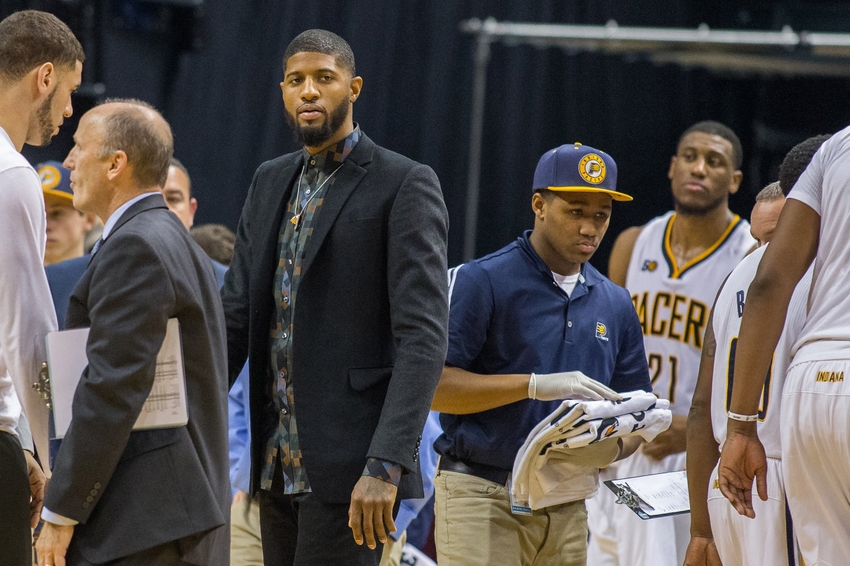 A players-only meeting was held by Paul George to discuss some areas the Indiana Pacers need to improve on following the Pacers 7-9 record through 16 games.
On Thursday the Indiana Pacers held a players-only meeting in hopes of finding consistency after the rocky start to the season.
We've seen players only meetings plenty of times over the years, most notably to teams that were struggling to reach their expectations. Or, it could be for teams going through changes. For instance, the Cavaliers held a players-only meeting last year when the players were informed of David Blatt's firing. After the meeting, they went on to win just under 66% of their games for the rest of the season.
For the Pacers, this players-only meeting was focused primarily on the offensive end, according to Nate Taylor of the Indy Star.
We've seen a lot of stagnant offense from the Pacers without moving the ball this season. A lot of that has to do with players not knowing exactly where each other like the ball. It's going to take some time to get things down perfectly.
More from 8 Points, 9 Seconds
Paul George spoke about some of the things that were said inside the meeting at Bankers Life Fieldhouse.
"I wanted to get the guys together and kind of get them to just start seeing the game differently," PG said following shootaround. "If there's action going on strong side, why can't we talk and say. 'Hey, I'm going to set you up for this back screen or I'm going to get you for this pin down.' No reason why we can't communicate on the offensive end."
The Pacers first game following the players only meeting was a success, earning a win over the Brooklyn Nets. Even though Paul George didn't play, he obviously had a big impact on the game due to the fact that the Pacers looked great on offense. Guys trusted each other, they had fun, and they played as a team. The Pacers finished with 118 points.
The Pacers have a really tough upcoming schedule, so it will be interesting to see if they can duplicate their offense from the Nets game. Their next four opponents are the Los Angeles Clippers, Portland Trail Blazers, Clippers (again), and Golden State Warriors.
This article originally appeared on