The Indiana Pacers Bench: A War of Attrition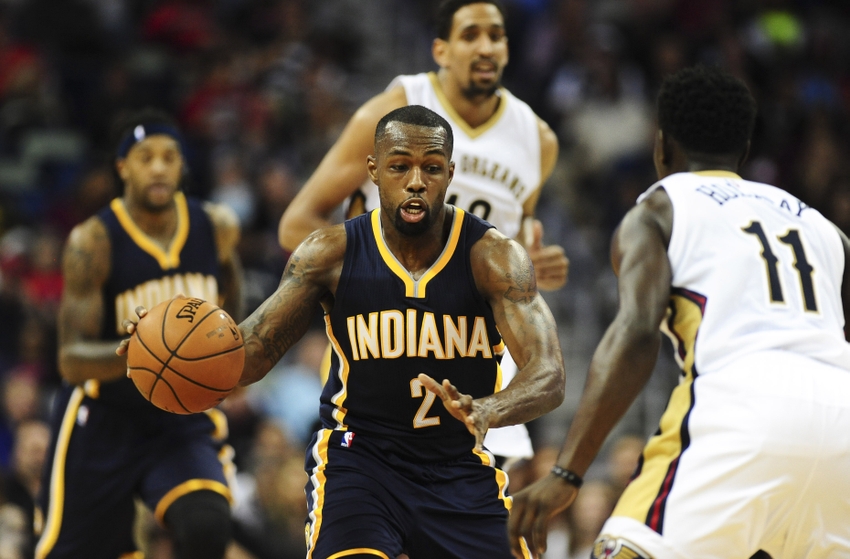 Three games into the season, the Indiana Pacers bench has already dealt with injuries to its top guards and wings. Early-season bad luck or something more?
Last year's Indiana Pacers squad surprised many NBA folks, pushing the 56-win Toronto Raptors to seven games in the first round.
The Pacers seemed to have the upset in their grasp at multiple junctions, only to watch the bench proceed to lose the lead.
This offseason, the blue and gold brought in veterans Aaron Brooks and Al Jefferson to pair with a presumably healthy C.J. Miles and Rodney Stuckey to bolster the bench. At first glance, adding two proven scorers fixes major holes.
This is a second unit that struggled to even get a single bucket for long stretches against the Raptors, and Jefferson and Brooks have made a career of getting buckets. The lineup of Aaron Brooks, Rodney Stuckey, C.J. Miles, Al Jefferson and, perhaps, Lavoy Allen should get points. Four of those guys are career scorers, and Lavoy Allen's single best skill is offensive rebounding. The theory behind that lineup '— and those additions — is right.
The problem though — and it's a big one — is health.
Last year, the Pacers 4 bench scorers combined to miss 90 games, or roughly 27% of their season. Brooks was the healthiest of the bunch, playing in 69 games, while Big Al only played in 47.
All reports were that everyone felt great coming into the NBA season, but almost all reports about all NBA players are that they feel great coming into the season. The Pacers are a mere three games into the season (#SmallSampleSize), but:
C.J. Miles (knee) missed all but one game of the preseason (and was expected to miss additional time before Glenn Robinson III's struggles)
Aaron Brooks (hip/knee) hasn't seen the court since the season started
Rodney Stuckey strained his right hamstring and is awaiting the results of his MRI, but is likely looking at losing some additional games
Big Al has stayed healthy, but been massively ineffective, averaging 5 points and less than 4 rebounds on 43.8% shooting.
The "stalwart" of the second unit has been Lavoy Allen, who has tied for the lowest defensive rating of all rotation players (106, tied with Myles Turner), but has a truly abhorrent offensive rating of 67.
Out of the last four years, one member of the Pacers bench (Aaron Brooks) has played one single 82-game season. Of the 20 possible seasons (four for each for Brooks, Stuckey, Miles, Allen, and Jefferson), 11 of them have ended with less that 70 games played.
In order for this Pacers bench to be good, they will probably be counting on not only the group of Brooks, Stuckey, Miles, Allen, Jefferson, but unproven/fringe NBA players like Joe Young, Glenn Robinson III, and Kevin Seraphin.
Any of these guys could come through. Seraphin has done it in the league before, and Joey Buckets and GRIII looked good in the preseason.
But given the injury history regarding the Pacers 6-10 guys, they'll need to deliver on that promise.
More from 8 Points, 9 Seconds
This article originally appeared on