The Indiana Pacers are Getting Banged Up in Midst of Tough Schedule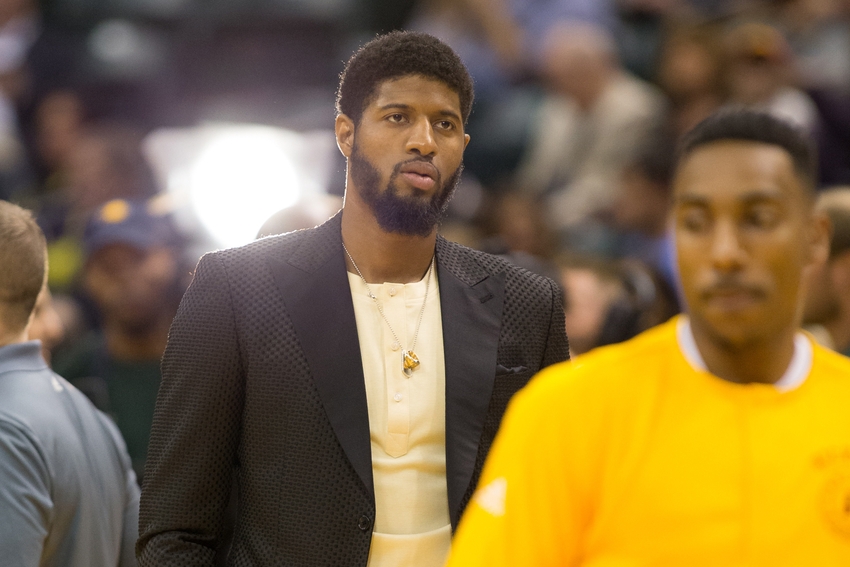 The Indiana Pacers will have to use the 'Next Man Up' strategy with the team dealing with multiple injuries to key players.
The Pacers announced that C.J. Miles is out for tomorrow's game against the Oklahoma City Thunder.
They also announced that Paul George is questionable due to a sore ankle and that Kevin Seraphin is questionable with a sore knee.
While George and Seraphin's injuries weren't apparent during the recent games, Miles' knee injury was very obvious on Friday night.
Miles and George are both set to undergo MRI's today due to their injuries. Hopefully. for the Pacers, those MRI's will come back clean. Paul George is the team's best player by far and C.J. Miles was playing a huge role off the bench this season, averaging 14.4 points a game.
Nate Taylor of the Indy Star opined that it's unlikely George plays on Sunday night against the Thunder, based off of what Coach Nate McMillan had to say.
It will be tough to potentially be without all three of those players. The Pacers have a tough game in OKC tomorrow night and face the Golden State Warriors and Atlanta Hawks after that. Those are all quality teams that are looking to make some noise in their respective conferences.
If Paul George is forced to watch from the sidelines with C.J. Miles, the Pacers would likely start Glenn Robinson III at small forward. He started the second half of last night's game against the Suns and provided a spark.
If Seraphin is also out, Al Jefferson would have no choice but to play most of, if not all of the backup center minutes. Al can obviously put the ball in the hoop, but he's had a real hard time playing defense with his increasing age.
If I was the Pacers, I would even consider calling up Rakeem Christmas from the D-League if these injuries sideline those three players. Just for emergency depth or if you want to match up against a team like OKC differently. Either way, luck is not on the Pacers' side right now.
This article originally appeared on