The Importance Of The 3-And-D Player In The NBA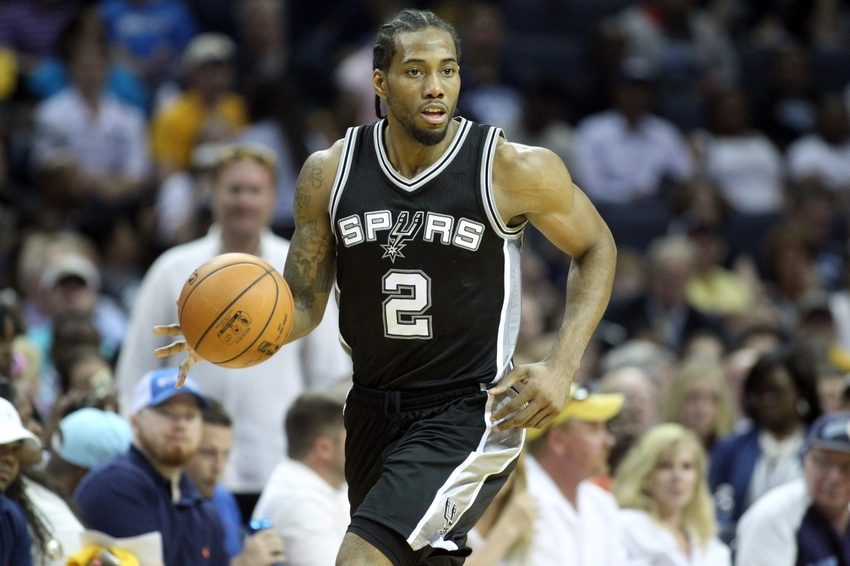 The 3-and-D prototype in the NBA is more important today than ever. Here's why.
The role of an NBA player today is more important than ever; there are a great variety of prototypes of point guards, shooting guards, small/power forwards and centers. For the guard spot, an athletic point or slashing shooting guard could be one team's preference. For the front-court , a defensive stopper at the 3 or a stretch four or five could be a huge amenity for a team seeking a certain tactical approach.
As of late, the NBA has evolved into a game of small-ball, which uses a smaller, quicker lineup with tendencies to play sound defense but most importantly, attack primarily by shooting from the perimeter. That's why the likes of Kawhi Leonard and Klay Thompson, who fit the prototype of the 3-and-D player are so vital to their team's success. The 3-and-D player have been around for some time, but the importance of this particular prototype has been evident over the past few years.
What exactly is a 3-and-D player? By common basketball standards, it is someone who is proficient at shooting from long range on offense while also providing quality defense on the opposite end of the court. Because today's game consists of teams opting for the small-ball look to attempt to play catch-up to the Golden State Warriors, an elite shooter who can defend is  crucial for a team's success.
For instance, lets look at some particulars in Leonard's play against Lebron James in the 2014 NBA Finals. The San Antonio Spurs forward averaged just under 18 points, just over 6 rebounds a game while adding in just under 2 steals and a block a game. Not to mention, he shot an uncanny 61 percent from the floor and 58 percent from three point land. His defensive effort on one side, plus his precision and accuracy from the other helped Spurs forward into NBA stardom. Now, teams are in a hurry to develop new talent to become as lethal as Leonard (see, Taurean Prince of the Atlanta Hawks).
But the true beauty of the 3-and-D player is it gives the player the opportunity to become a major cog into the success of the team. Players such as DeMarre Carroll, Wesley Matthews and fellow Spur Danny Green will likely not become star players in their career. But, their role of being great shooters on the perimeter coupled with their defensive assignments on the NBA's top wing players will never go unnoticed. An NBA coach always will put their laurels into great shooters and defenders. It's primarily why Robert Horry held down a long, successful career and Tony Allen remains a fixture today. But when a player is a successful shooting threat and defensive player, their value to a team is unmatched.
It's why Klay Thompson can drop six three pointers in a game and defend the team's best wing player. It's also why Kawhi Leonard finished second in the MVP voting and first in Defensive Player of the Year. The 3-and-D player is important because NBA teams need them to survive. Besides, would you really think people would consider Klay Thompson was better than Steph Curry without his defense? Think about it.
More from Soaring Down South
This article originally appeared on