The Importance of Jaylen Brown's Development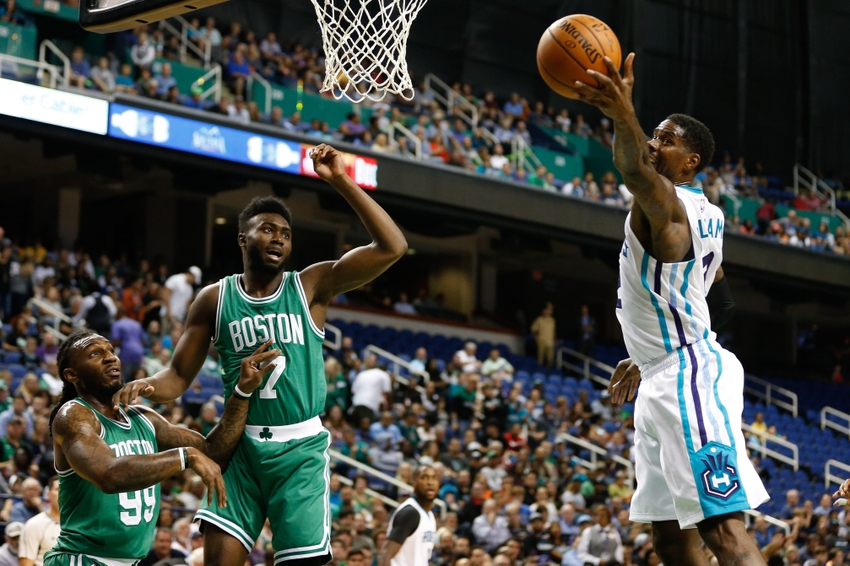 Jaylen Brown will look to take advantage of opportunities created by Jae Crowder's injury
With the injury bug hitting the Boston Celtics early on in the 2016-17 season, rookie first round pick Jaylen Brown has been thrust into the starting lineup. Jae Crowder should be out at least another week with a low ankle sprain, which gives the 20 year old small forward a great opportunity to play in an important role for the first time in his young career. Crowder's injury will undoubtedly have an impact, but it's better that Brown can find his niche now rather than later.
Spending a #3 overall pick on a player is a big decision. A decision that Danny Ainge was under fire for after the draft, due to the expectations that the Celtics were going to select Providence guard Kris Dunn. When the Celtics selected Brown, it erased any hopes of trading for a superstar. All of this makes the rookie's situation very important. Not only does Brown need to be good, he needs to be great. With the looming contract extensions of Isaiah Thomas, Marcus Smart, and Avery Bradley, Boston needs to make sure that they use their Brooklyn picks wisely so that the team can seriously contend for championships.
The time Brown has as a starter can accelerate his development this season. Playing alongside Thomas and Bradley should give him more than enough space on the perimeter, while Horford, once he returns, should open up driving lanes for Brown to do what he does best. This type of situation is rare for top draft picks. He'll never be asked to carry the team, and can capitalize off of playing with a talented starting unit.
Brown has already shown that he can contribute as a starter. Against Cleveland last Thursday night, he totaled 19 points while hitting 3 of his 6 three point attempts. The young forward was relentlessly aggressive driving to the basket all game, while blowing by LeBron James for a pretty two handed slam. The Celtics will find themselves with a very dynamic young player if Brown continues to be aggressive and knock down open shots.
This will show to be beneficial for the bench too. Once Crowder comes back, Brown will return to playing with the bench just like before. Only this time, Brown could be a difference maker for the unit due to his development from starting. Injuries are not good, especially to a player like Crowder. However, if Jae was going to get hurt, it is better that it happens now rather than later. Last season, a late ankle injury to Crowder and a rushed return significantly limited the Celtics against Atlanta. Now, Brown can gain invaluable experience while Crowder can come back fully healthy.
Brown's development should be viewed as a linchpin in Boston's plans of winning a championship. The salary cap, and upcoming extensions will eventually put Ainge and the front office in a tough situation. The Celtics need Brown to become the player worthy of the third overall pick. The opportunity he has with Crowder's injury should give him a chance to progress and help a team with high expectations.
More from Hardwood Houdini
This article originally appeared on