The Great Collapse: The Story of Denver's Seventh Loss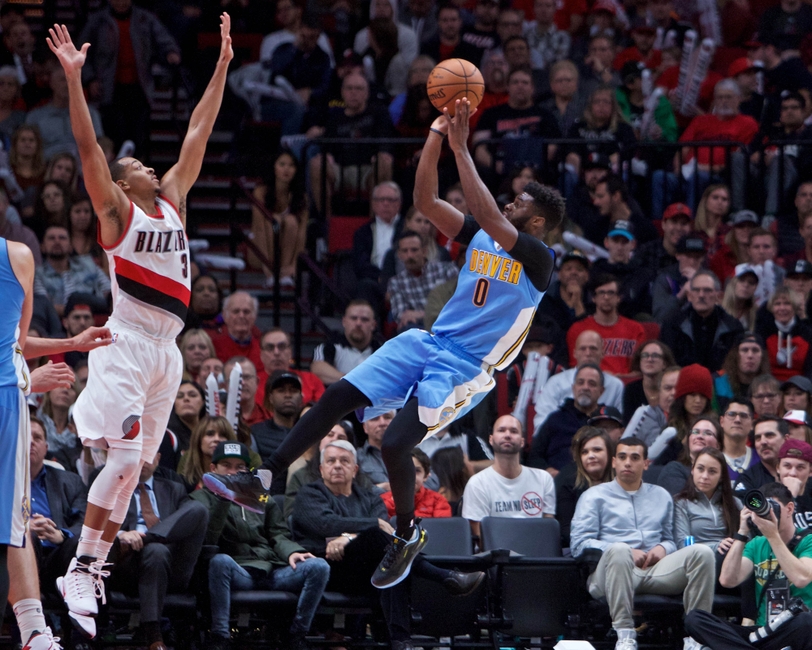 The Denver Nuggets took a seven point lead into halftime before being outscored by twenty-one in the third in what turned into their seventh loss.
After a 15-point Kenneth Faried first quarter, the Denver Nuggets were up 28-20, and their lead grew as large at 17 in the second quarter before what should be known as the great collapse started to happen.
This Denver meltdown kicked off by the Blazers slimming the lead to seven at half. After that, it turned ugly. The Nuggets were outscored 36-15 in the third quarter and ultimately lost 112-105.
Emmanuel Mudiay, the Nuggets 2015 first round pick, was once again a vast disappointment.
Emmanuel Mudiay's first half stats:

0 points
0 rebounds
0 assists
0-7 shooting

— Nugg Love (@Nugg_Love) November 14, 2016
This was just the start the collapse.
The Nuggets, who had 6 turnovers in the first half, more than doubled that in the third quarter, and they ended with 18. While only forcing 7, the turnovers have been a problem all season for the Nuggets. As Damian continued to light up the Nuggets, each Blazers got a fair share as every starter and Evan Turner managed to get into double-figures. Damian posted a game high 32 points.
The bright spot of this game was the rookies who came off the bench and gave the Nuggets a vicious run for the game at the end. The Nuggets first two picks in Murray and Hernangomez ended with 27 points on 15 shots. Murray did have a career-high with 19 points, and hopefully his slump has permanently gone away.
The Nuggets have dropped to 3-8, and they continue to see injury burden what could have been a playoff-bound season. With Barton and Harris out, the Nuggets have to start a Nelson-Mudiay backcourt.
Denver will now get a four game home stand as they will try to get this season back on track.
This article originally appeared on