The good, the bad and the sad of the first half of 2016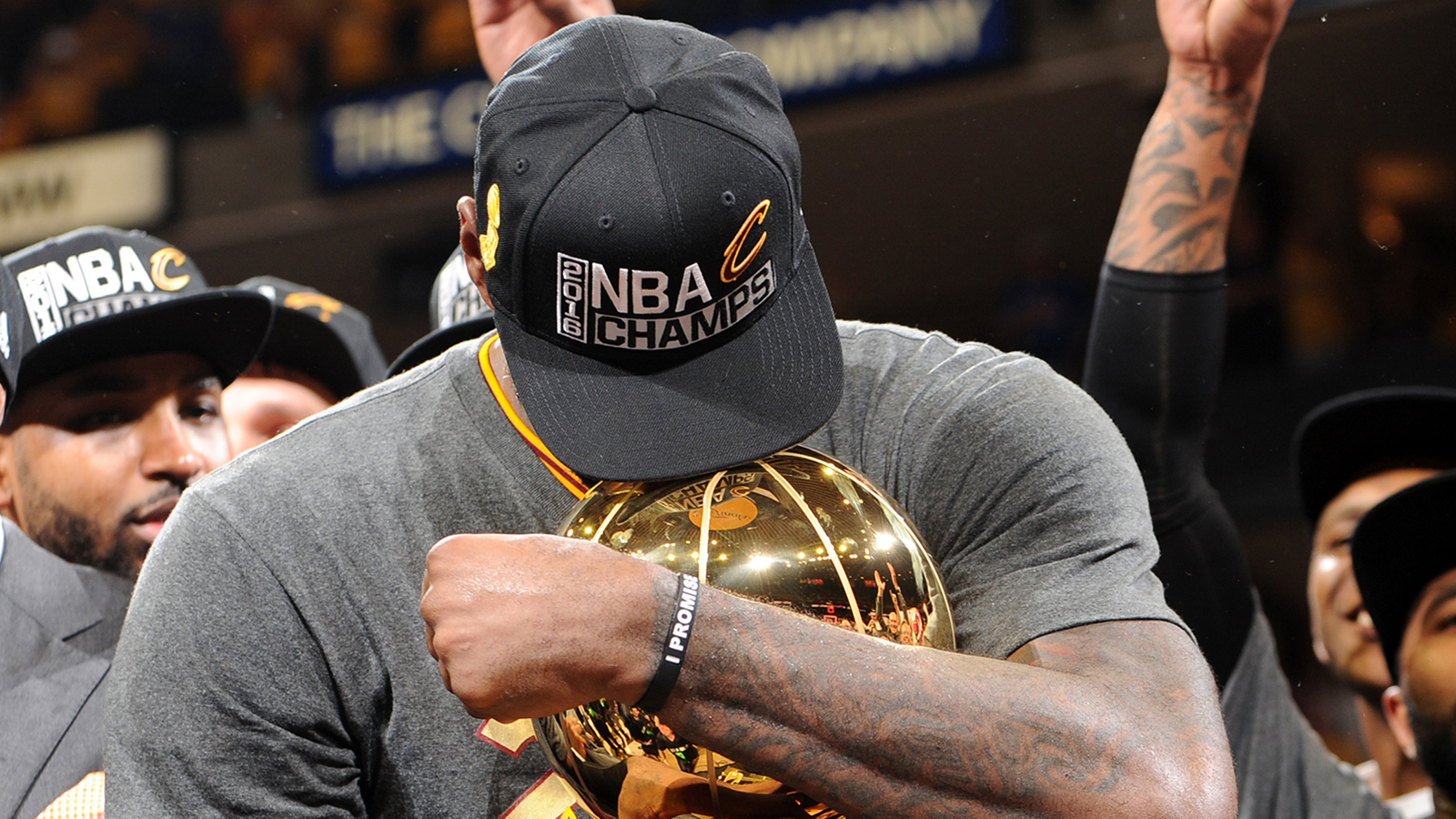 The start of July means 2016 is halfway in the books, and already the year has given sports fans plenty of memorable moments — both positive and negative.
Surely July through December will provide its own share of unforgettable headlines as well, but as the dog days of summer truly begin, let's take a look back at the good, the bad and the sad from the first six months of 2016:
The Good: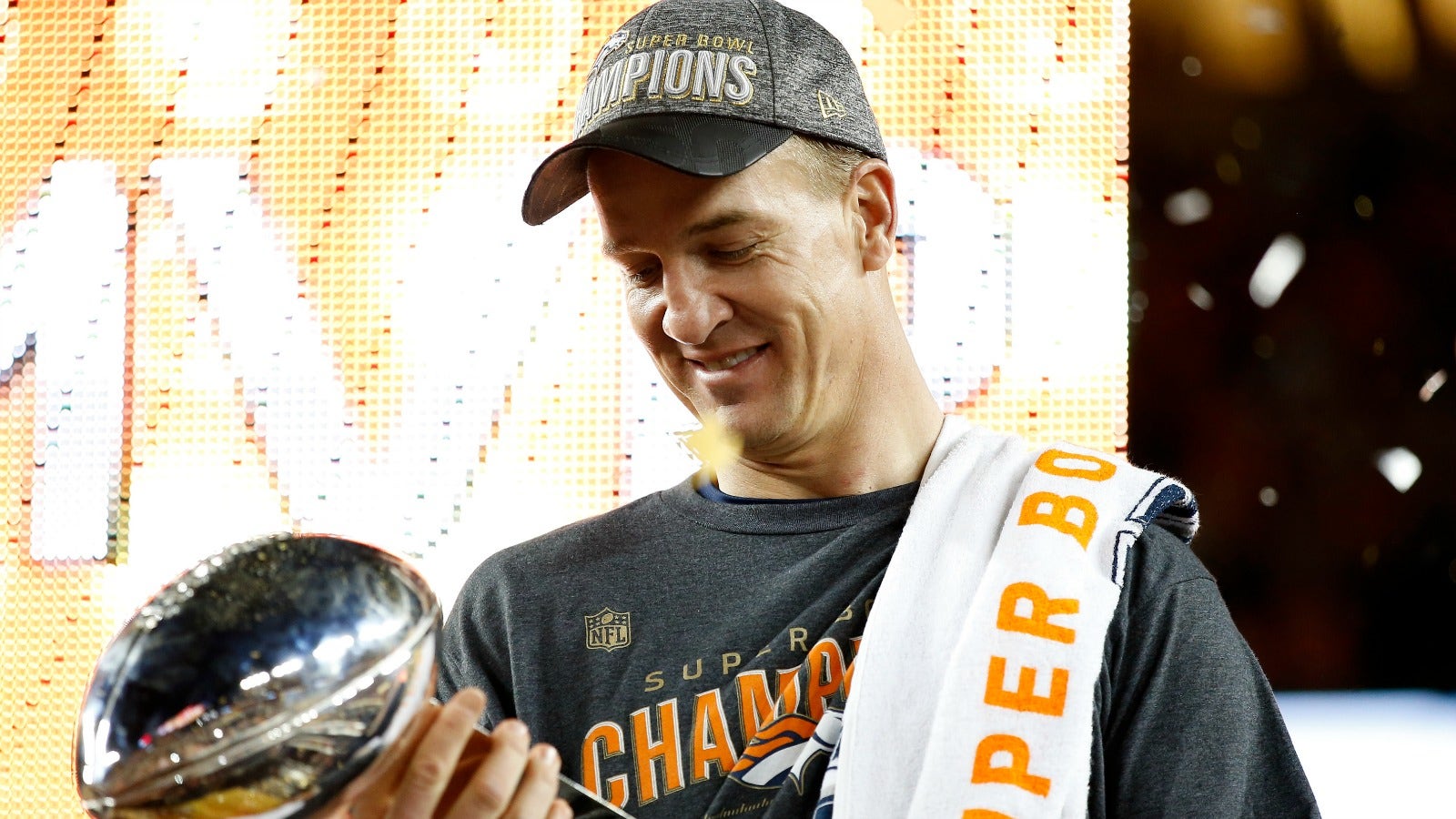 Manning goes out a champ
Five-time NFL MVP Peyton Manning had already lifted the Lombardi Trophy once prior to 2016, his first championship coming nearly a decade ago at Super Bowl XLI. But it was only fitting that No. 18's 18th season ended with him raising it once again. On Feb. 7, just weeks after being benched for Brock Osweiler, Manning and the Denver Broncos topped the Carolina Panthers 24-10 in Super Bowl 50, paving the way for the then-39-year-old Manning to retire and cementing The Sheriff's legacy as one of the best of all time.
Villanova finally gets its title
It had been 31 years since Villanova won the NCAA basketball tournament, and in recent years, the Wildcats had developed a reputation as a regular-season powerhouse with a tendency to fizzle in March. But that all changed this year as Jay Wright's team clobbered Oklahoma in the semifinals and beat North Carolina for the national championship on Kris Jenkins' 3-point buzzer beater at Houston's NRG Stadium on April 4.
John Scott's All-Star surprise
The Pittsburgh Penguins won this year's Stanley Cup, but the story of the season in the NHL may have been John Scott, the unheralded defensemen who scored two goals in the All-Star Game and was named its MVP. Scott, who has played for seven teams in his eight-year NHL career, was voted into the All-Star Game by fans despite having hardly played during the first half of the season. A January trade from Phoenix to Montreal nearly kept him from playing in the game, but once he was given the green light to play, Scott made the most of his unusual opportunity.
LeBron wins a championship for Cleveland
When LeBron James returned to the Cleveland Cavaliers in 2014, he stated that his primary motivation for doing so was the opportunity to win an NBA championship in his hometown. Last season, the banged-up Cavs came up short against the Golden State Warriors, and it appeared this season's effort would be for naught when the Warriors took a 3-1 series lead in the Finals. But the Cavs, led by the series MVP James, rattled off three consecutive victories — including two on the road — rendering Golden State's 73-9 regular season irrelevant and ending a 52-year championship drought for the city of Cleveland.
Soccer underdogs go wild
In early May, Leicester City beat the longest odds imaginable to win the Premier League just one year after the club narrowly avoided relegation, but the Foxes aren't the only team that has shocked the soccer world this year. Currently, Iceland's national team finds itself three wins away from winning EURO 2016, its first-ever international tournament. By virtue of a stunning win over England in the round of 16 earlier this week, Iceland earned itself a quarterfinal match against France this Sunday — one that will be watched on almost every TV in the entire country.
Cubs looking toward October
Of course, there's no team more overdue for a championship than the Chicago Cubs, who haven't won a Fall Classic since 1908. And for the first time in a long time, it appears this might actually be the Cubs' year. Through 78 games, Joe Maddon & Co. have the best record in baseball at 51-27, and with a sub-3.00 team ERA and one of the league's most potent offenses, a World Series run is certainly a possibility, if not a likelihood.
UConn women perfect again
Though women's basketball may not get the coverage that most other sports do, the UConn women's hoops team has made itself difficult to ignore. Inarguably the most dominant program in the sport, Geno Auriemma's band of stars went 38-0 this year, winning their fourth consecutive national championship, and the senior class, lead by Breanna Stewart, left Storrs with a 151-5 overall record. Those figures have left some arguing that UConn's supremacy is bad for the sport, but it doesn't sound like Auriemma is losing much sleep over those complaints.
Dustin Johnson finally gets his major
Despite being one of the world's top golfers for virtually his entire career, Dustin Johnson had his share of near-misses at majors over the years, including a meltdown on the 72nd green at the 2015 U.S. Open. But this year, Johnson finally got over the hump, firing a final-round 69 –€" and overcoming a controversial one-shot penalty from the USGA — to win June's U.S. Open at Oakmont. With his curse (not to mention his own personal demons) now behind him, the new dad seems primed to win another major sooner than later.
Kobe goes out with a bang
Though his storied career didn't end with a championship like Manning's, Kobe Bryant's final game was one for the record books, too. Bryant spent most of the year playing the worst basketball of his career amid his season-long retirement tour, but on April 13 against the Utah Jazz, in his last NBA appearance, Kobe exploded for 60 points — his highest-scoring game in seven years — in a 101-96 Lakers win at Staples Center. Of course, the effort came on 50 shots, but in Kobe's swan song that was to be expected.
.@taylormotter7 is the only Chanticleer on an @MLB active roster. When @CoastalBaseball won the #CollegeWorldSeries: pic.twitter.com/JfEmUiuOQQ

— #VoteRays (@RaysBaseball) June 30, 2016
Chanticleers are champions​
It didn't happen until the final day of June, but Coastal Carolina's first College World Series championship definitely qualifies as a feel-good story from the first half of the year. In their final day as a member of the Big South Conference — the program moves to the Sun Belt July 1 — the Chanticleers knocked off powerhouse Arizona in Thursday's rubber match in Omaha, a fitting ending after the team beat North Carolina State in Raleigh and LSU in Baton Rouge to reach the College World Series in the first place. Between this and the U.S. Open championship from the CCU alum Johnson, it's been a great month for the Myrtle Beach-area school of 10,000 students.
The Bad:
Issues in Rio
The 2016 Olympic Games haven't even started, but the host city, Rio de Janeiro, has already faced its share of problems in advance of the world's biggest sporting event. Some of the major headlines have involved the city's toxic water, the threat of Zika virus, general security concerns and the impeachment of current Brazilian president Dilma Rousseff, but that's just the start. With just over a month left until the opening ceremony, there are still issues with stadiums that have yet to be completed, and within the last week, Rio's doping lab was suspended by the World Anti-Doping Agency and body parts washed up on the beach near the site of the beach volleyball competition. Needless to say, the whole process has been a mess.
Tunsil's draft debacle
Virtually every draft in every sport features at least one nightmare come to life for a prospective draftee, but few experiences compare to what former Ole Miss offensive lineman Laremy Tunsil went through at the NFL Draft in April. Expected to be one of the top picks, Tunsil had his Twitter account hacked minutes before the draft began, at which point the hacker posted a video of Tunsil smoking from a gas mask. As Tunsil slid down draft boards, his Instagram was also hacked, with someone posting screen shots incriminating Twitter messages of Tunsil asking Ole Miss officials for money during his time at the school. Eventually Tunsil was taken 13th overall by the Miami Dolphins, but by then the damage to his reputation had already been done.
Deflategate debate rages on
As of September, it appeared as though Deflategate — the NFL controversy surrounding the improper inflation of New England Patriots footballs in a January 2015 playoff game — was behind us. But in April the scandal reared its ugly head again when the United States Court of Appeals reinstated Tom Brady's four-game suspension, which was overturned prior to the start of last season. The Patriots are currently appealing that appeal, and at this point, it's unclear when the silliest squabble in recent league history will finally be settled for good.
Russell gets Young in hot water
Though Kobe's farewell occupied most of the attention surrounding the Lakers, Bryant's LA teammates D'Angelo Russell and Nick Young stole some of the spotlight in March after a Russell prank gone wrong put Young in hot water with his fiancee, rapper Iggy Azalea. Russell leaked a video that showed Young discussing his habit of cheating on Azalea, and in short order, all hell broke loose in the Lakers locker room. Russell later apologized for the incident, but just this week we learned that Young and Azalea had broken up because Young's ex-girlfriend reportedly is four months pregnant with Young's baby. So really, there are no winners here.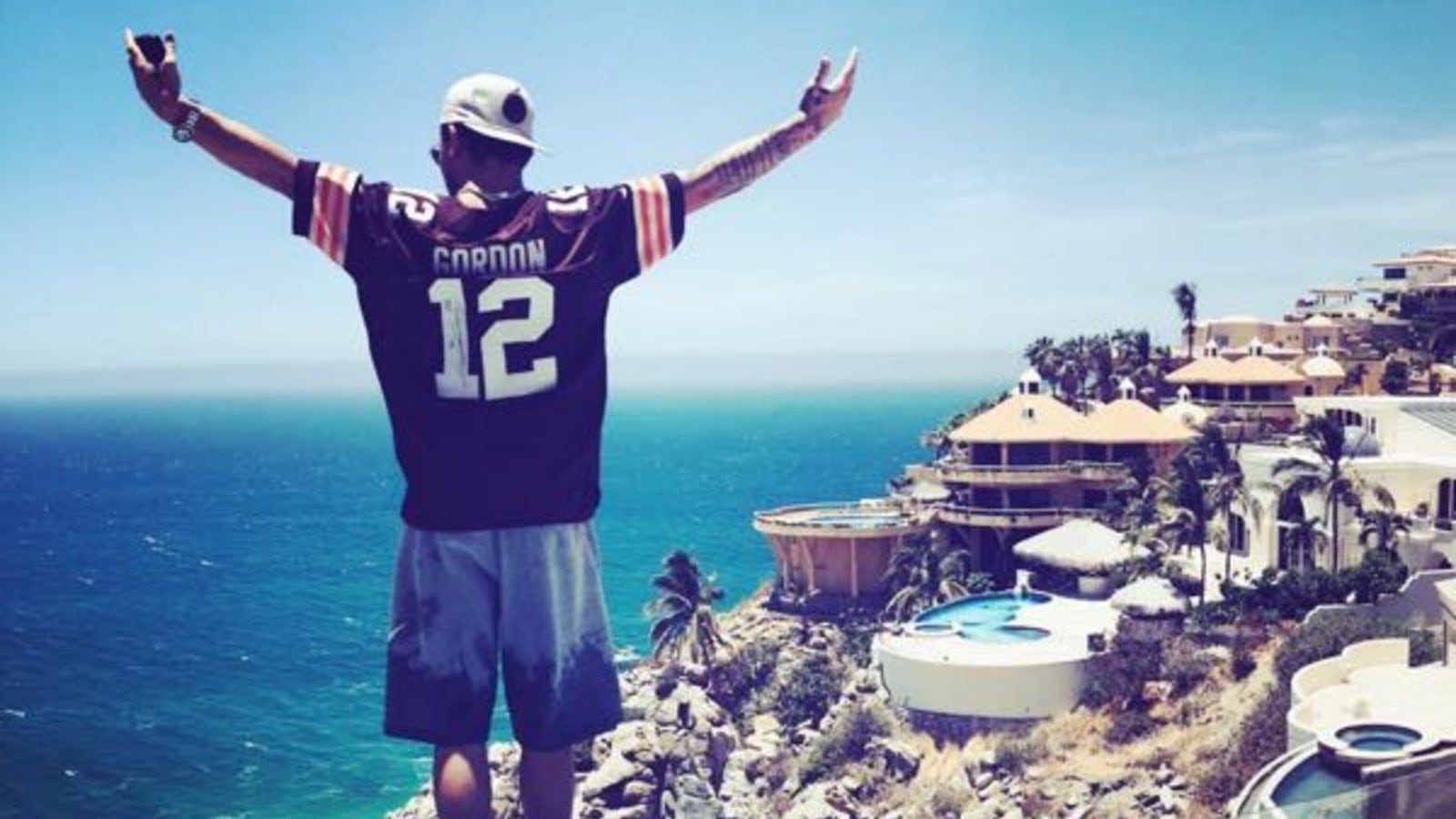 Manziel's downward spiral
Johnny Manziel's issues date back several years, but his first taste of trouble in 2016 came just days into the new year, when he was spotted partying in Vegas the night before the Cleveland Browns' season finale, which Manziel missed due to a concussion. A few days later his agent dropped him, then in early February police re-opened a domestic violence case dating back to the previous fall. In March, the Browns released Manziel, and in the months since we've seen him get indicted by a grand jury and dropped by both Nike and his new agent, Drew Rosenhaus. And while Manziel has kept right on partying, both his attorney and his father have expressed concern about his ability to stay clean. On Thursday, the NFL announced a four-game suspension related to a positive drug test, but at this point it's tough to see him landing on a team at all.
Brock Turner's sentence
One of the most contentious debates of the year so far involves Stanford swimmer Brock Turner, who was convicted on three counts of felony sexual assault in March. In June, judge Aaron Persky sentenced Turner to six months in county jail and three years probation, citing the effect a harsher sentence — prosecutors asked for six years in state prison — might have on Turner's future. In the aftermath of the decision, the victim in the case released an emotional, 7,000-word letter she'd read at Turner's sentencing, sparking further debate about the judge's handling of the case.
Odor slugs Bautista
Bench-clearing brawls aren't necessarily uncommon in baseball, but it's been a long time since the sports world has seen a fight as ugly as the one between Toronto Blue Jays right fielder Jose Bautista and Texas Rangers second baseman in May. The bad blood between the Jays and Rangers dates back to Bautista's epic bat flip following a homer during Game 5 the 2015 ALDS, and this particular dust-up started after Bautista slid hard into Odor trying to break up a double play on May 16. The fight was short-lived, however, as Odor dropped Bautista with a square punch to the jaw. Odor was suspended eight games for his efforts, although the ban was later reduced to seven on appeal.
Scandal engulfs Baylor
In May, Baylor fired head football coach Art Briles following an external review of the school's handling of a series of sexual assault accusations against football players. Suffice to say the findings of that investigation were ugly. It should be noted that most of the accusations occurred prior to 2016 — former star defensive end Shawn Oakman was arrested on sexual assault charges in April — however, the details of Baylor's improper handling of many of the accusations have only recently come to light, making the fallout from the scandal the biggest story of the college football offseason.
Green turns heel
Over the course of the Warriors' 73-9 regular season, many grew tired of Golden State's hubris, but no one fell more out of favor than Draymond Green, who seemingly embraced the role of villain during the team's run through the Western Conference playoffs. It started during the conference finals, when Green kicked Oklahoma City Thunder big man Steven Adams in the nether regions in two consecutive games. Regardless of intent, the latter incident earned him a Flagrant 2 foul and a $25,000 fine, and in Game 4, Green took once again ruffled feathers when he appeared to intentionally trip Enes Kanter during play. The debate raged on during the NBA Finals, when Green was ultimately suspended for a game after taking an apparent swing at LeBron's groin, and now he and the rest of Warriors Nation will spend the offseason wondering whether that swipe cost Golden State a championship.
The Sad:
Several legends lost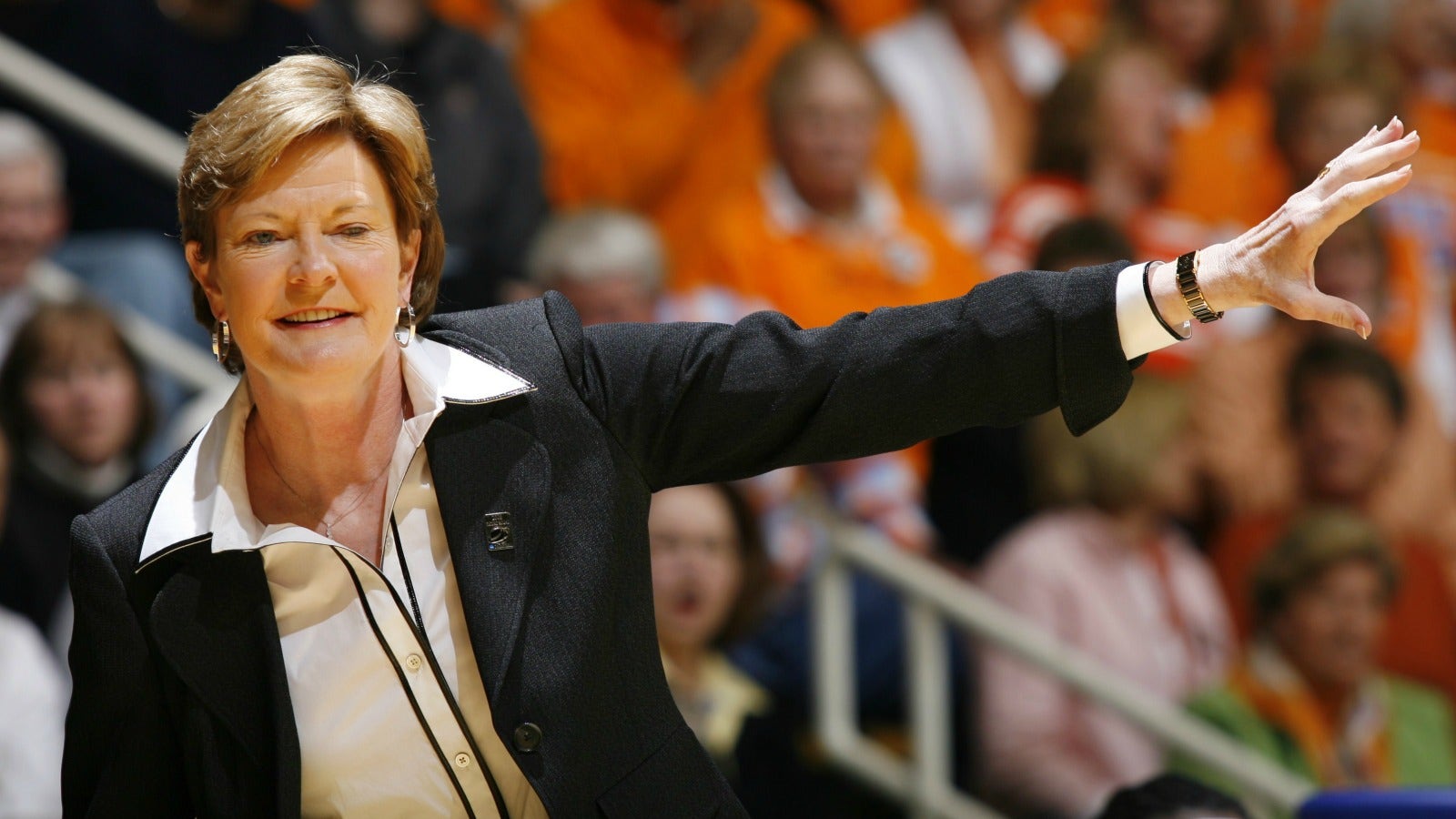 Sadly, every year will be marked by the deaths of multiple sports greats, but the list of former athletes and coaches who have passed away so far this year includes a number of truly legendary figures. In the last month alone, the sports world has lost a series of icons in Muhammad Ali, Gordie Howe and Pat Summitt, and since the start of the year, several other notable figures — a list that includes, but is not limited to Pearl Washington, Kimbo Slice, Buddy Ryan, Will Smith Dave Mirra and Lawrence Phillips — have passed away, as well.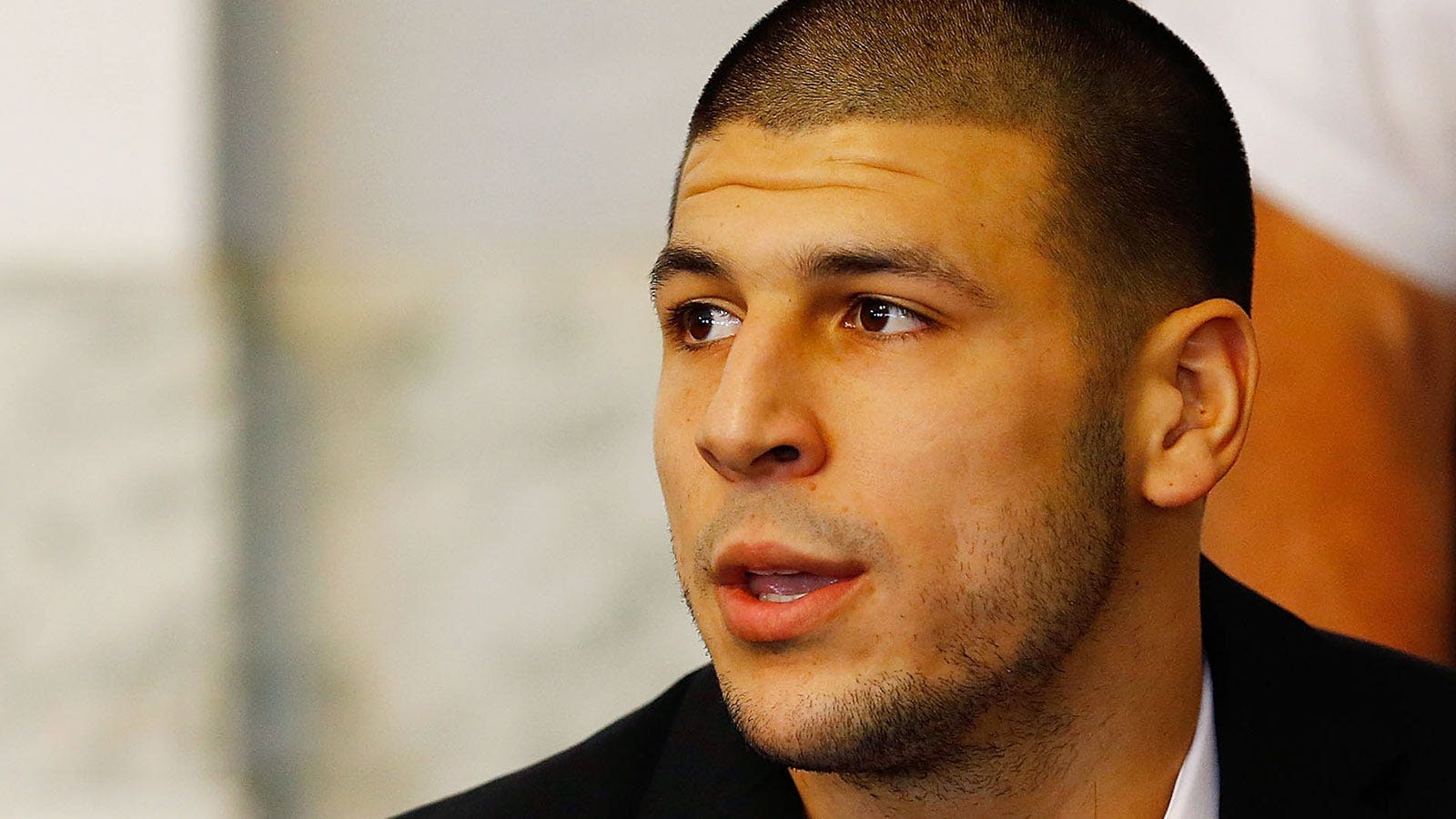 Hernandez hires Casey Anthony attorney
Just as the Deflategate scandal keeps finding a way to return to the spotlight, former Patriots tight end Aaron Hernandez continues to do the same. Convicted of first-degree murder last April, Hernandez is still awaiting trial on separate murder charges stemming from a 2012 incident in Boston, and just last month the former star hired a new defense team that includes attorney Jose Baez, who is best known for representing Casey Anthony during her 2011 murder trial. In addition, Bristol County Sheriff Thomas Hodgson recently described Hernandez — who is currently serving a life sentence without the possibility of parole — as a "sociopath" and "a guy you need to watch every day," just the latest unfortunate update in a fall from grace that gets sadder by the day.
Bosh battles another health scare
By most accounts, you won't find a nicer guy in the NBA than Chris Bosh, which makes it all the more disappointing that blood clots ended the Miami Heat forward's season early for the second consecutive year. Last season, Bosh was limited to 44 games after a blood clot was discovered in his lung in February 2015, and in February of this year, a blood clot in his leg once again put him on the shelf. At one point late in the season, Bosh made a push to return to the court, but ultimately the Heat and their team physician ruled him out. And while Miami remains optimistic Bosh will return next season, one can't help but be concerned about Bosh's health going forward.
LaRoche walks away from $13 million
Just before the start of the Major League Baseball season, Chicago White Sox first baseman Adam LaRoche made the surprising decision to retire at age 36. In doing so, LaRoche left $13 million on the table, but it was his explanation that shocked many fans. It soon came to light that LaRoche's retirement was a result of a disagreement with the club about the amount of time LaRoche's 14-year-old son, Drake, was spending in the clubhouse. In the aftermath of the announcement, both the White Sox and LaRoche got their share of bad press during a debate that seemingly had no winner.
Former hoops star injured in Brussels
Multiple cities both domestic and abroad have been victimized by a series of terror attacks during 2016, but none hit closer to home in the sports world than the Brussels bombings in March. The explosions, at both the Brussels airport and a metro station, claimed 32 lives and injured hundreds of others, and among the injured was former Oakland and Marist basketball player Seb Bellin. A photo of a bloodied Bellin went viral in the hours after the attacks, and injuries to Bellin's legs kept him in a Belgium hospital for months. However, Bellin's story does have a happy ending: He was able to return home to Michigan in June, just in time to spend Father's Day with his two young daughters.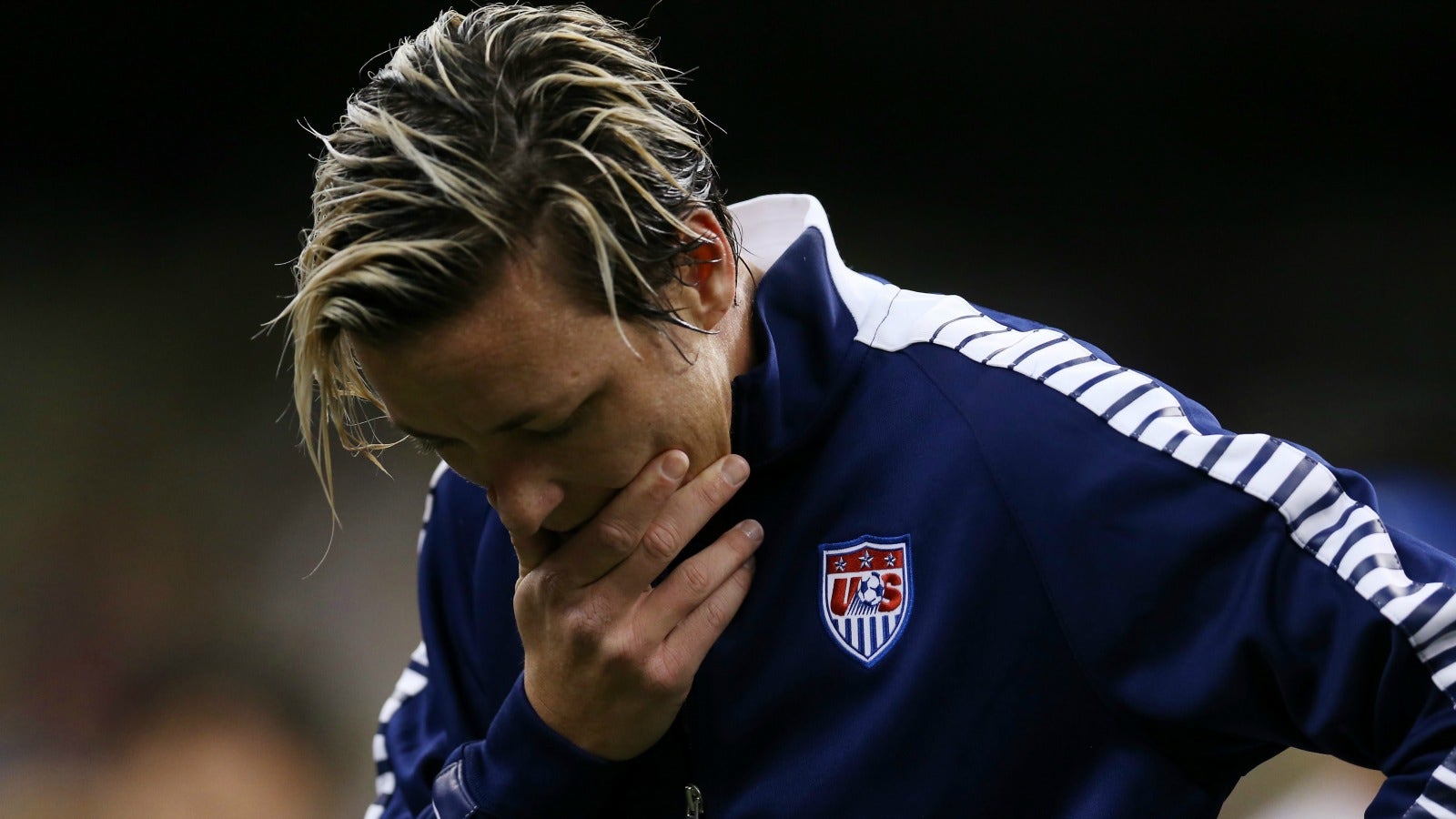 Wambach arrested for DUI
Last summer, veteran soccer star Abby Wambach was one of the faces of the U.S. women's soccer team during its historic win at the World Cup in Canada, but this spring it was her mugshot that made headlines after she was arrested in April on suspicion of DUI in Portland. Wambach, who retired from competition last October, later pled guilty to the charge, which at the very least sullied the reputation of one of women's soccer's all-time greats.
NASCAR driver and daughter assaulted
In early June, NASCAR driver Mike Wallace and his daughter, Lindsey Wallace Van Wingerden, were allegedly attacked by three men as they left a Rascal Flatts concert in Charlotte. According to police reports, Wallace and his daughter "were kicked and punched several times in the head, face and stomach … following a verbal altercation" outside PNC Music Pavilion, and it later came to light that one of the men arrested worked for a landscaping company employed by the venue. The incident was just the latest unfortunate setback for Wallace, who hasn't raced since undergoing triple-bypass heart surgery in April of last year.