The First 6 Games of the Season: What Have We Learned?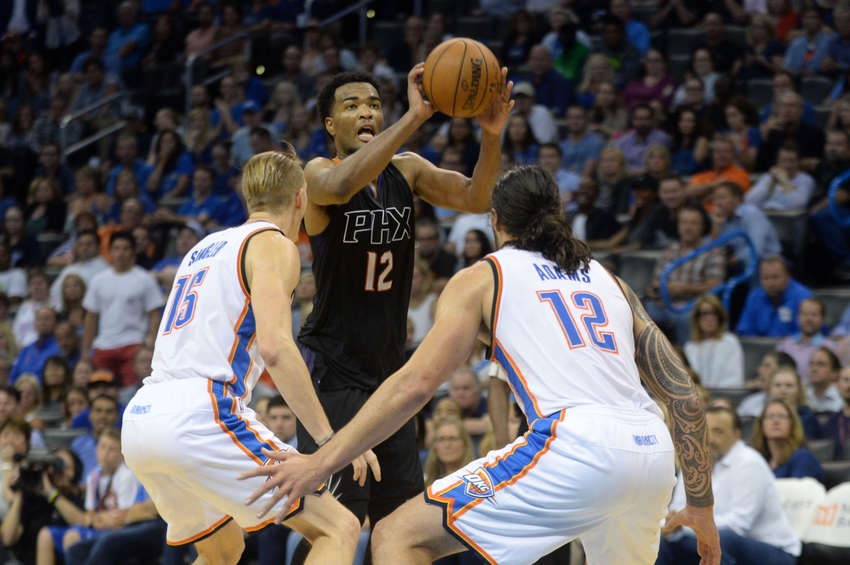 The Suns' first 6 games this season have resulted in a 2-4 record. Dropping several close games along the way, there leaves much to be desired. But, watching each game gives fans faith in the future. So, what have we learned?
1. TJ Warren.
In the first 6 games, T.J Warren has jumped out as the teams' leading scorer. His blend of slashing layups and dunks, floaters, and jumpers off the dribble has left him scoring up against household names like Kevin Durant. He's already made his bid for most improved player, and, if Warren can stay healthy, he will be a franchise player for the Suns in the next couple of years.
2. Eric Bledsoe needs to step up defensively.
Think of the Suns' first 6 games. 4 out of the 6 have been up against high-level point guards. Russel Westbrook (51 points, 10 assists), Steph Curry (28 points on 9-17 shooting), Chris Paul (24 points, 8 assists), and Damian Lillard (27 points, 5 assists) all tore Bledsoe apart offensively. It's common knowledge that the NBA is turning into a guard's game, and Bledsoe needs to step up defensively to keep up. As tests like D'Angelo Russel and John Wall come up later this month, Bledsoe will need to put in work on the defensive end in order to lead the sun
3. Growing Pains.
As Chriss and Bender (mostly Chriss) start to see playing time, fans need to be patient. Watching Chriss battle for rebounds is a good sign, but watching him pick up foul after foul is not. Already receiving his first technical of his career, his style of play might get in the way of his success. Bender has hardly seen any minutes for the Suns. Despite his ceiling as a player, he disappointed throughout the preseason and is continuing to see the results of inconsistency in the league.
4. Clutch with a capital C.
The last two games for the Suns have been absolute nail-biters. Though most were watching the World Series on Wednesday, I had the pleasure of watching a game winner from Eric Bledsoe over superstar Damian Lillard. Friday's game was headlined by Devin Booker scoring the game-tying bucket to send it into OT, then TJ Warren gave the Suns the win with a solid two-hand jam with 7 seconds left. The Suns have given quite the show to start off the season. This could bode well, as close games could start falling in the Suns' favor (finally).
5. Fun with the Suns.
Finally, after a few seasons of tough losses at the buzzer and less than 30 wins, things are happening. The lob passes are finally landing in Tyson Chandler's hands. TJ Warren's floaters are finally falling. The overcrowded backcourt has finally balanced out. The Suns are having fun, and it shows. This will be an exciting to watch team over the course of the season. Phoenix Suns fans are lucky, because we never have to wait too long to watch things turn around.
More from Valley of the Suns
This article originally appeared on