The Evolution of Kemba Walker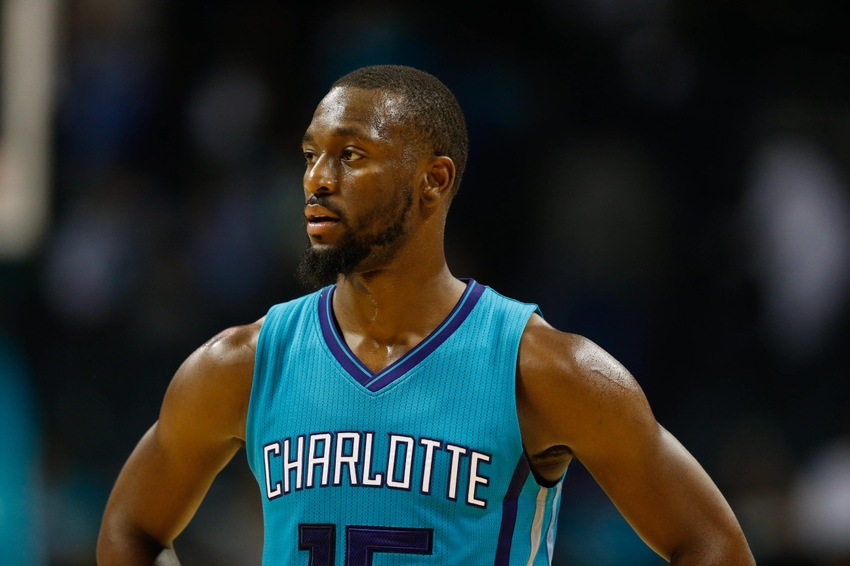 Charlotte Hornets' point guard Kemba Walker has come a long way from the player he once was. His development has taken Buzz City by storm.
From a guy who only started 25 games in his rookie year on a 7-59 Bobcats team to a guy who became the first player in Hornets history to score 40 points, 10 rebounds, and 5+ assists in a game, the rise of Kemba Walker hasn't been an overnight phenomenon. It's been a slow build that isn't often seen in today's NBA, and he is the biggest reason that Charlotte has jumped out to a surprising 6-2 start this season.
Earlier in his career, the common criticism for Kemba was his lack of efficiency. As a guy who shot 41% from the field in the 2013-14 and 2014-15 seasons, he was known as a high volume shooter that could go for 25 to 30 points and follow it up with a 4-15 game from the field. His teams with little offensive talent (outside of Al Jefferson) would have a difficult time recovering from his bad shooting nights and would typically falter. Sure he was exciting to watch and he always had the handles to be a SportsCenter Top-10 nominee, but nobody really regarded him as top 12 point guard, if even that high.
Kemba has always been known as a hard worker who has always tried to improve his game. The most obvious on court improvement is his 3-point shooting. From shooting 30% on 4.5 shots per game in 2014-15, to 37% on six shots per game in 2015-16, all the way to 46% on over seven per game this season. This is the rare instance of actually getting more efficient while taking more shots. His improvement from deep has also forced more guards to go over the screen on pick-and-rolls, making it easier for him to get to the paint and get a layup or a trip to the free throw line.
More from Swarm and Sting
Outside of Kemba, the front office and coaching staff deserves a ton of credit for putting more talent around him to make offense easier. The 2013-14 Bobcats starting lineup featured Kemba, Gerald Henderson, Michael Kidd-Gilchrist, Josh McRoberts, and Al Jefferson. This team ended up being the 7th seed in the East, but the offense left a lot to be desired.
There was also no average or better three-point shooters on the court the majority of the time, so the spacing was generally non-existent. Kemba is at his best when he is getting into the paint; but when the opposition isn't worried about the possibility of a drive and kick to an open shooter, it is very easy to collapse on him and stop his drives to the paint.
In 2016, the Hornets are almost always able to play a four-out offense even with their bigs. Kemba, Nicolas Batum, Marvin Williams , Marco Belinelli, Frank Kaminsky, and Spencer Hawes are all able to space the floor and let Kemba do his thing with less clutter in the paint. Coach Steve Clifford comes from the Stan Van Gundy coaching tree and has always tried to go with the four-out offensive philosophy which has helped Kemba immensely.
He also has Nic, who at times can facilitate the offense with Kemba doing more stuff off the ball. He will always be a score first point guard, but along with averaging the highest PPG in his career, he has been making more plays for others and is averaging a career high in assists.
Since the Bobcats came back in 2004, Charlotte has not fielded anyone that you can consider a "franchise cornerstone" (sorry Gerald Wallace). With the development of Kemba's game over the last few seasons, I think it is safe to say that he may be the guy. Can he be the best player on a championship team? Doubtful. But with a potential All-Star candidacy this year along with the steady improvement he is making, I believe Hornets fans can look forward to an exciting team that will be playoff contenders for years to come.
This article originally appeared on