The Detroit Pistons enter camp with some injuries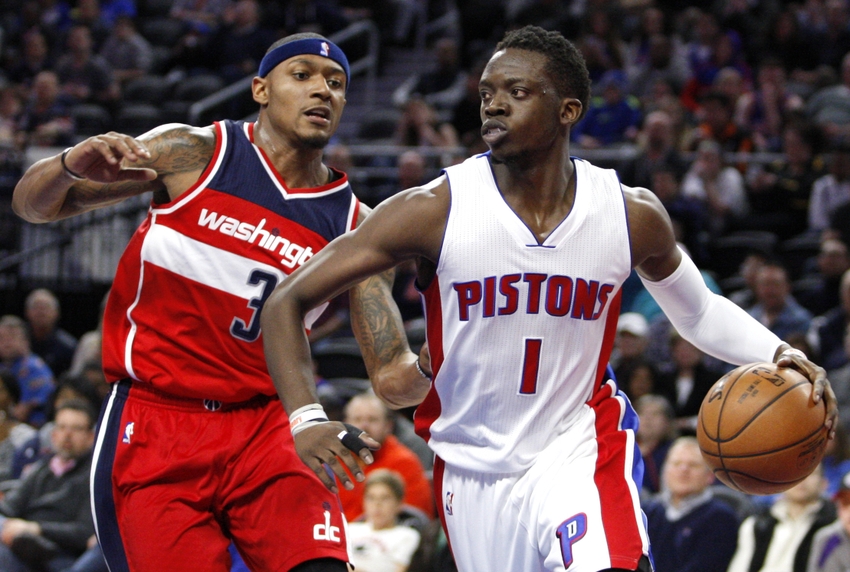 Training camp starts on Tuesday, September 27th for the Detroit Pistons, and they already have a few injuries on the roster to report.
The Detroit Pistons will hit the court together in an official capacity for the first time on Tuesday, September 27th. Training camp will tip-off and real basketball won't be far behind. Finally.
However, per Aaron McCann of MLive, Pistons' head coach and president of basketball operations Stan Van Gundy had some negative news to report at Friday's luncheon meeting with the media.
Three players are dealing with minor injuries and will be somewhat limited in training camp.
Reggie Jackson has tendinitis in his knees which will limit his practice availability. The Pistons will conduct five two-a-day practice sessions over the 12 day training camp, and he will practice just once per day.
Darrun Hilliard will also be limited to just one practice per day. He is being limited as a precautionary measure as he recovers from a stress fracture in his lower back suffered just prior to the Orlando Summer League. According to Van Gundy, "He's told me he can go, but we'll limit him to one practice."
Finally, Boban Marjanovic suffered a dislocated finger. "But it's back in place. It's not displaced or anything. He's fine to go," Van Gundy said.
Aside from a rash of injuries suffered by Kentavious Caldwell-Pope, Stanley Johnson and Anthony Tolliver after the All-Star break, the Pistons were relatively untouched by injury last season. Hopefully that trend continues into this season.
This article originally appeared on