The Charlotte Hornets Have Waived Andrew Andrews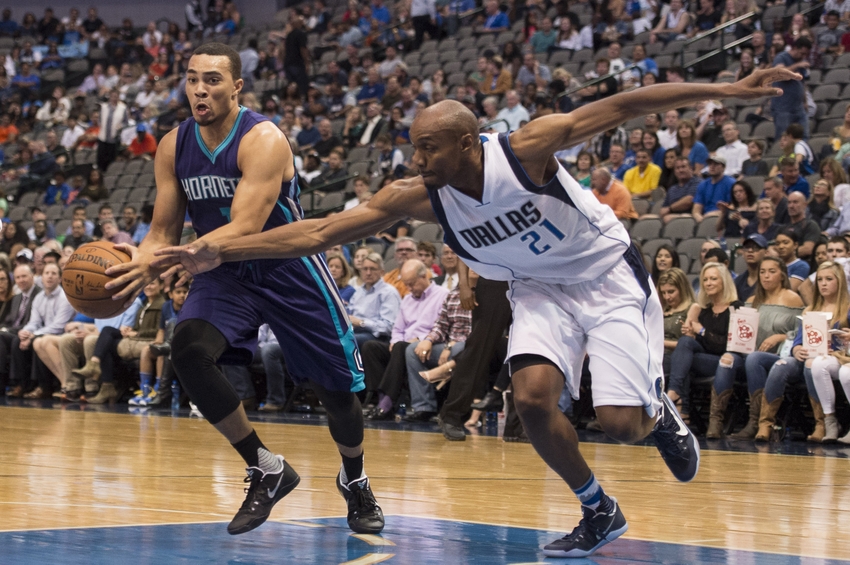 The Charlotte Hornets have reportedly waived undrafted guard, Andrew Andrews, from their roster making him their first cut this year.
According to Oliver Maroney of Basketball Insiders, "Andrew Andrews has been waived from the Charlotte Hornets." As the end of the preseason comes closer, the undrafted guard is the first player the team has waived this year. They must reduce their roster total to 15 by the start of the regular season.
This cut leaves the team with 18 players on their roster meaning that they still have three more cuts to make going forward. The former University of Washington player signed with the Hornets after playing with the Los Angeles Clippers in the Orlando Pro Summer League. Andrews signed a camp invite contract with the team worth $543,471. (Spotrac.com)
This was a likely cut by Charlotte but it comes with two preseason game still remaining on their schedule. Andrew appeared in three exhibition games with the team in a limited fashion as his playing time was scarce. Like many other undrafted rookies/training camp signees, he was mainly on the roster to gain some experience and add competition during practice.
More from Swarm and Sting
The 23-year old averaged 4.0 points per game, 1.3 rebounds per game, and 1.0 assists per game in 10.4 minutes per game. He also shot 42.9% from the field, 25% from their three-point line, and 83.3% from the free throw line. His first game was the best one for Charlotte as he scored in double-digits with 10 points in 17 minutes of action.
After his first appearance, Andrews only scored two points in two games and only had nine and five minutes of play in those matches. While he wasn't outstanding during this preseason, Andrew showcased his scoring ability which is what made him an intriguing prospect in the first place. He may get a chance with another team or in the NBA Developmental League looking ahead.
The Hornets will have their own D-League team in the Greensboro Swarm this coming season and Andrews could have a spot on their roster. Hopefully Andrew can play in the D-Legaue with the team this year as he continues to develop his game. The former PAC-12 leading scorer is talented but he needs to improve all-around and gain experience with more playing time.
As the regular season gets closer, expect the Charlotte Hornets to waive more players in the coming days. It will be interesting to see what the next step is for Andrews now that he has been cut. Keep an eye on him in the D-Legaue with the Greensboro Swarm.
This article originally appeared on