The Charlotte Hornets Have a Problem With Their Defense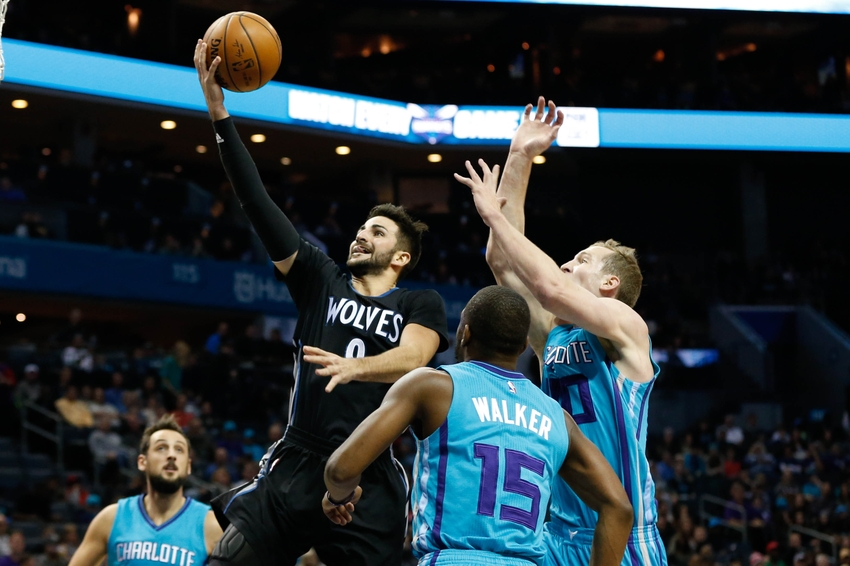 The Charlotte Hornets have become one of the better defensive teams in the NBA but their play on that end of the floor hasn't been up to par as of late.
Since Steve Clifford became the head coach of the Charlotte Hornets in 2013, the team has enjoyed being one of the best defensive units in the NBA. While they had a great start to the season on that end of the floor, with team's overall defense has slacked a bit and it is a big reason why they are struggling at the moment. After losing six of their last nine games, the Hornets are reeling at the moment and their poor defensive play is a key component of their below average form.
Coach Clifford took over a team that ranked 29th in defense the season before, and during his first year with Charlotte, they ranked fourth best in the league in opponents points per game by only allowing 97.1 PPG. The Hornets proved that wasn't a fluke as they backed it up with another stellar defensive year holding their opposition to only 97.3 PPG which was seventh best in the NBA. Even though they didn't make the playoffs in that second season, they were still a strong defensive team.
Last year, the team made their biggest leap as they won 48 games, secured a playoff spot, and gave hope for the future. They allowed 100.7 points per game, which was the highest under Clifford, but still ranked top-10 in the NBA. Steve Clifford gave this team a defensive first mentality but the Hornets have been struggling to find their footing on defense as they are allowing opponents to score at their highest clip since the 2012-13 season.
More from Swarm and Sting
Throughout the season, Charlotte hasn't been terrible on defense as they are currently ranked 13th in the league in OPPG allowing 103.2. The problem has come over the course of their previous nine games. They have lost six of their last nine outings and in those six losses the opposition is averaging 115.8 PPG.
Whatever the problem may be, it is clear that the Hornets' defense hasn't been up to par lately. Over the last nine games, they are 22nd in the NBA in OPPG at 107.7 which is well above their season average. The team's defense has been wildly inconsistent as they only allow 95.5 PPG in wins this year. There has been no carry over on their defensive play from game to game.
Their poor play on that end the court could be attributed to the loss of Marvin Williams as he has missed the team's last five games. Without their defensive anchor in the starting lineup, they are 2-3 but that doesn't explain their poor form before his injury. With all of the improvements that the Hornets have looked to make on the offensive side, maybe their defense as a whole has taken a hit.
The team has plenty of great defensive players like Nicolas Batum, Michael Kidd-Gilchrist, and Roy Hibbert but for whatever reason, they just haven't been able to put it together this so far this year. They've allowed a lot of points to teams that had no business in scoring that much (i.e. the New Orleans Pelicans, the Minnesota Timberwolves) as those two struggling teams scored their season high's against the Charlotte Hornets.
Maybe this is how Charlotte will be going forward. Maybe they are no longer a top-10 defensive team but merely top-15, which isn't bad, it just isn't what we've come to expect from a Steve Clifford coached team. As the season goes on, we should figure out more about this Hornets' squad and if they are just in a rough patch or if their defense has truly regressed since last year.
This article originally appeared on