The Case for Alan Williams at Suns PF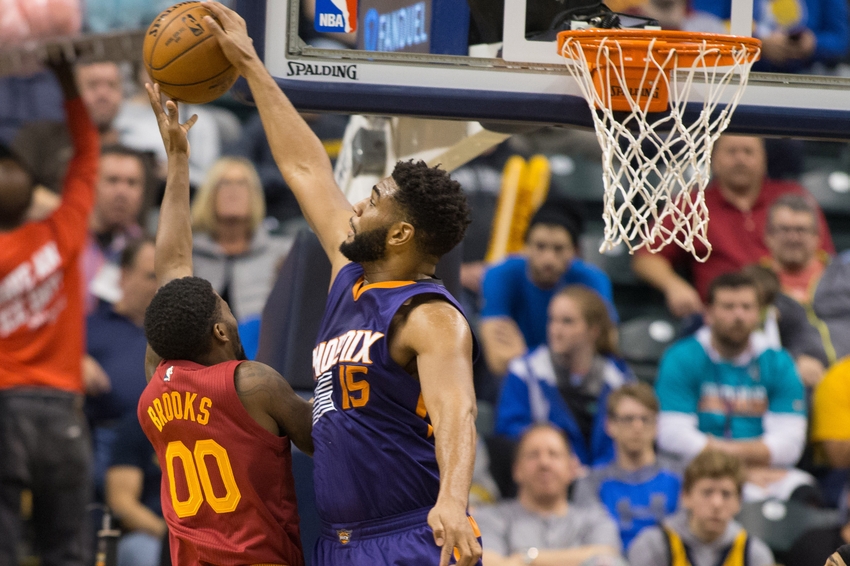 The Phoenix Suns last made the playoffs in 2010. That off season Amar'e Stoudemire bolted for New York after the Suns were eliminated by the Los Angeles Lakers in the Western Conference Finals.
That's the last time Phoenix was in the playoffs.  It's also the last time the Suns have started a real power forward.
I don't think the two are unrelated, and neither do a lot of fans.  This season is no different.  The Suns started with Jared Dudley at power forward, only to replace him with Marquese Chriss.  While many of us applauded moving the rookie into the PF starting spot, it really hasn't worked out all that well.  Chriss has played well at times, and clearly has the potential to be a star NBA power forward or center – some day.  But not today.
The Suns need help if they are going to get any attention at all this season.  And attention is what sells tickets and makes owner Robert Sarver happy.  If Sarver isn't happy he might do something stupid…like blow up the front office, or the coaching staff and/or make a lot of dumb trades.
That's not what Phoenix needs right now.
Some think the Suns have a power forward sitting on the end of the bench most nights.  His name is Alan Williams.  Remember him?  He scored 15 points with 15 rebounds, against Atlanta last month.  He added two steals and a block.  Heck, he only missed one shot all night!
Many thought the "Big Sauce," as he's called, earned more playing time.  But that hasn't been the case.  Especially after the return of Tyson Chandler.  But why not?  At 6'8″ 260 lbs, Williams should be playing power forward, not center.
Alan Williams  played college basketball for U.C. Santa Barbara before beginning his professional playing career in 2015 with the Qingdao DoubleStar Eagles in China – of all places.  For a second year NBA guy, he's been around.  He's weathered the storms.
Now, here he is on a Suns team that stands 6-14…only ahead of Dallas in the Western Conference Standings (howthe once mighty have fallen?) And Williams has played in only 8 games. Why?  What have they got to lose?  Why not start a real power forward and see if the Suns start winning
More from Valley of the Suns
a few more games?
The Suns rebounding and defense has been terrible night after night.  With Chandler/Len at center and Williams at PF, I would expect a dramatic improvement in both categories.  With Chriss in the starting lineup, the Suns are getting little if any offensive production from that position.
Williams Per-36 is the stuff of power forwards anywhere. He's shooting .640 from 2-point range for the Suns this year.  (The Suns don't need another 3-point shooter  – just a better one). And 18 rebounds – again, per 36 minutes. Williams has been a performer from the day he stepped on the court for Phoenix.
Even when he doesn't play, he has a great attitude and leads all cheers from the bench.
Alan Williams is the son of the new Phoenix Police Chief, Jeri Williams, and his father Cody Williams is a Phoenix Justice of the Peace.  He grew up here, for goodness sake.  If you want a great kid that fans can get behind, and character guy on the court, I can't imagine a better one than Alan.  He even stops outside the arena on the way home to sign autographs, whether he plays or not.  Who else does that?
Besides, Williams can play and deserves another extended look on the court.  In fact, on a team that hasn't had a power forward in six years, he deserves to start.
Follow Valley of the Suns on Twitter at @ValleyOfTheSuns and on Facebook at Facebook.com/PhoenixSunsBlog
Want your voice heard? Join the Valley of the Suns team!
This article originally appeared on