The Boston Celtics Should Be Very Concerned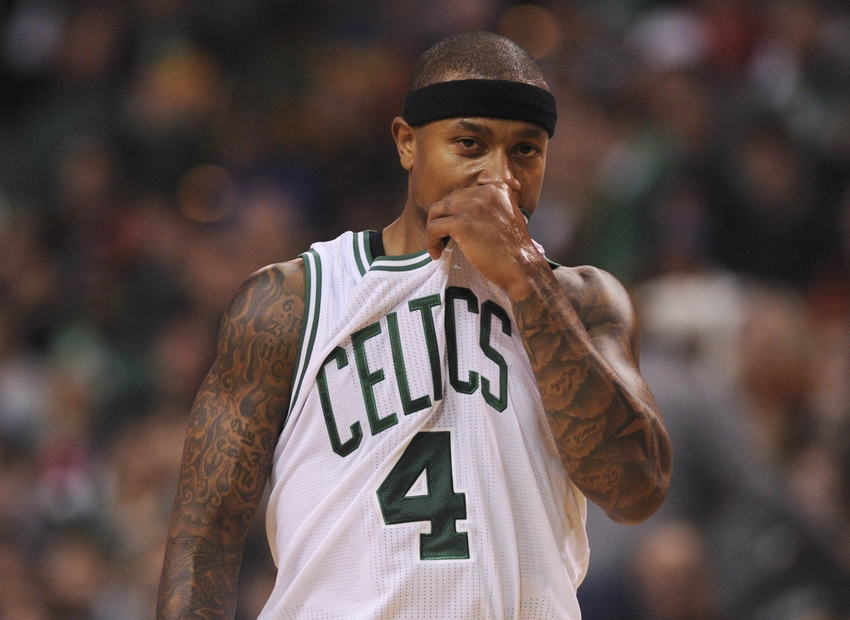 The 2016-17 NBA season is still awfully young, but it's officially time to panic if you're a Boston Celtics fan
What the heck is going on with the Boston Celtics? They cruised through the preseason with a record of 5-2 and were looking like a legitimate contender in the East. The new addition of Al Horford was looking really strong, the third round draft pick Jaylen Brown was looking comfortable, and the team looked like they were ready to make the next step in their NBA journey.
A couple of weeks into the new season, things aren't turning out the way Celtics fans had hoped. Sitting at a 3-4 record, the C's are dead last in the NBA in defensive rating (112.3), defensive rebounding percentage (70.8%), and total rebound percentage (45.5%).
Dead. Last.
More from Sir Charles In Charge
Surely, we could blame injuries for the early season woes. After all, Kelly Olynyk just made his debut against the Washington Wizards after being out with a shoulder injury, while Al Horford has been battling a concussion most of the season and Crowder sprained his ankle against their second meeting with the Bulls.
But, there's something just…missing.
One of the things that made this Celtics team so successful last season was they had an identity. They were a team with no real "star". A blue collar team that played hard night in and night out.
Some nights their shots would fall, others it wouldn't, but they played tough, defensive, hustle basketball every single night. I don't care who's injured and who is healthy, but so far this Celtics team hasn't shown the heart and grit from last year.
Coach Brad Stevens has certainly taken notice of this, calling his team soft after their blowout loss at home to the Denver Nuggets earlier this week, and threatening to play bench players who are willing to play hard and do what it takes.
Again, this is a mindset problem rather than a personnel problem. Of course missing three of your top 8 rotational guys for most of the season isn't going to help, and losing two starters in Crowder and Horford is gonna create gaps in the defense.
But, not being as skilled as someone doesn't mean you can't play just as hard, if not harder, without them.
Not to pick on Jaylen Brown, since he's only 20 and still learning, but ever since his what we thought would be breakout performance against LeBron James and the Cavs, he's been non-existent on the court – weak drives to the hoop, getting rebounds taken from him, and overall disengaged in the action.
Same with Amir Johnson, ever since his insane 3-point shooting night against the Bulls. He's supposed to be out rim protector and rebounder. He, along with the rest of the frontcourt, have a TOTAL of 15 rebounds over the last two games.
Total.
Isaiah Thomas put it pretty bluntly, after easily losing to a struggling Wizards team, "Last year we had that mindset of, 'we're not that good but we're gonna play harder than you, and you're gonna know we're here.'"
After picking up perennial All-Star Al Horford and keeping their core together, everyone was talking about how good the Boston Celtics would be this year. And it seems like the Celtics started to believe it themselves, thus losing their edge to compete every night.
I still think the Celtics are missing one more piece to the puzzle, as many opined before the season. Ideally, someone who can grab some rebounds at this point.
But skill and personnel don't equal a winning formula. Only hard work and hustle do, and this Boston Celtics team needs to remember that if they want to be as successful as last season.
This article originally appeared on