The best draft prospects for the Magic to target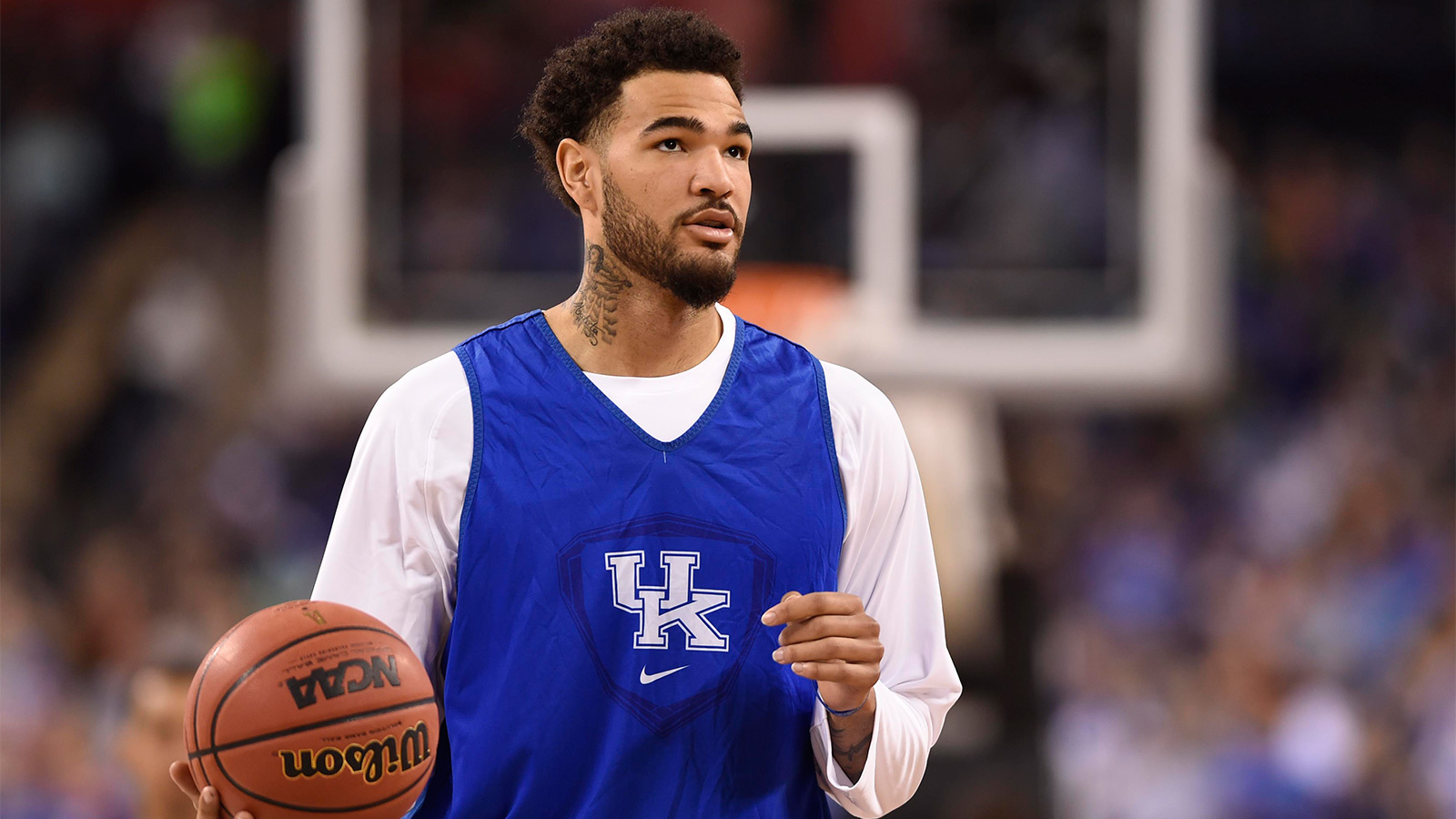 The Magic won just 25 times this past season and sit with a top-five pick because of that.
Orlando is going to have a shot at a legitimate difference maker, whether that's someone who comes in the form of Willie Cauley-Stein, Justise Winslow, Emmanuel Mudiay, Kristap Porzingis or someone else who we might not be thinking of as a top-five guy at this moment.
Orlando will have its options, even if it isn't picking quite as high as its fan base may have hoped heading into the lottery. Now, the organization just has to narrow down its guys.
So, who should the Magic be looking at for June 25th's draft? Daniel O'Brien goes over the options at Bleacher Report. Here's his bit on Porzingis:
Porzingis is the backup option, according to O'Brien. Click here to find out the rest of the list.
(H/t to Daniel O'Brien at Bleacher Report.)
Photo Credit: Bob Donnan-USA TODAY Sports
Latvian enigma Kristaps Porzingis doesn't exactly scream "defensive star" like some of Skiles' targets, but he's one of the premier talents in the mid-lottery range. And more importantly, he fills the Magic's need for a long-term stretch 4.

At 7'1″ with a silky-smooth shooting delivery, the Spanish League prodigy projects to thrive in pick-and-pop situations. He also shows the growing capacity to attack closeouts, hit pull-up jumpers and score via turnarounds in the post.

Porzingis' arrival would ease the pain of Tobias Harris' potential free-agency departure. His ability to step out and shoot over foes would brilliantly complement Vucevic's low-post work, as CBSSports.com's Zach Harper explains:

"If Aaron Gordon is the small forward of the future in Orlando, that means the only real position they have to fill out with their young core is power forward. Kristaps Porzingis could be a monster next to Nikola Vucevic…"