The 5 Worst NBA Contracts Signed Last Summer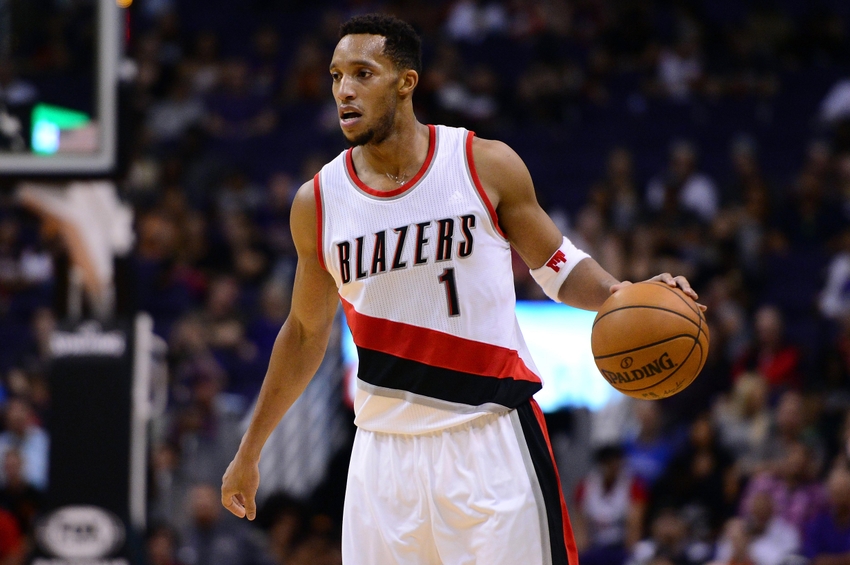 It's too early to definitively say anything about the 2016-17 NBA season, but these five contracts signed last summer are looking pretty suspect right now.
The NBA is full of poor decisions. Shooters shoot too often, coaches play their favorites while better players languish on the bench (hey there, Omri Casspi) and front offices ink horrible contracts.
Some of the deals given out in July that were instantly panned don't look too bad. It can be argued that Timofey Mozgov is not worth $64 million over four years, but both he and the Los Angeles Lakers have been pretty good!
Some deals, however, have not looked so good. This piece is dedicated to the five deals that front offices are probably wishing they could un-sign right about now. It is still pretty early, but the NBA season is around one-eighth done already.
Players who are currently struggling could turn it around, but most of the time trends exist for a reason. Where there's smoke, there's fire, as they say.
These five deals are blazing infernos right now. A horrible contract can handcuff a franchise, and close a title window before it even opens. Let's look at five deals, in no particular order, that might put a hard cap on the ceiling of five poor teams.
Milwaukee Bucks fans tried to rationalize the four-year, $50 million contract Miles Plumlee got this summer. Giannis Antetokounmpo loves playing with him, and he did well with the starters in limited time with them.
The problem with the logic there — that Plumlee is good not because of what he does, but because of how he makes the other Bucks look — is that means he isn't special. There are tons of big men in the NBA who can rebound and defend energetically while being confined to serving as a roll man on offense — the Bucks already have one in John Henson!
Now they have two, and neither of them is Milwaukee's best center. That distinction belongs to Greg Monroe, who has somehow only gotten seven minutes in the Bucks last two games despite having an amazing season in every area of his game except bulk scoring.
Per 36 Minutes Table
Rk
Player
Age
G
MP
FGA
FG%
FTA
FT%
ORB
DRB
TRB
AST
STL
BLK
TOV
PF
PTS
▼
5
Greg Monroe
26
10
200
13.0
.458
6.1
.912
4.0
9.2
13.1
4.7
2.5
0.9
3.1
3.1
17.5
10
John Henson
26
10
164
8.6
.487
2.9
.615
3.5
8.3
11.9
2.2
0.9
2.0
2.9
6.8
10.1
12
Miles Plumlee
28
11
146
6.2
.440
3.7
.667
2.0
4.4
6.4
2.5
1.5
1.2
3.0
6.4
7.9
The per 36 minutes comparison is hardly a comparison at all; Plumlee has been horrible. He's also gotten the most starts of the group, getting to leap for the opening tip eight times this year.
Plumlee has been the worst of the Bucks centers in terms of both offensive and defensive rating. No Buck in the rotation has a worse offensive rating than Plumlee, who currently scores 90 points per 100 possessions.
He looks awful, and Milwaukee already has $100 million in guaranteed money on the books if Monroe opts in next season. Surprisingly enough, the Bucks would be better off if he does stick around — he's the only center who looks deserving of their massive contracts right now.
Evan Turnver is making $70 million over the course of his four-year deal with the Portland Trail Blazers, and he's currently barely scoring seven points per game. That's not great production for the cost.
Turner was supposed to be a good third ball-handler in Portland who could direct offense while Damian Lillard and C.J. McCollum sat. Instead, he's not been a good anything, averaging 7.2 points per game on 36.6 percent field goal shooting and 23.5 percent three-point shooting.
Portland's front office has generally made smart moves in recovering from the loss of LaMarcus Aldridge, Nicolas Batum, Wesley Matthews and Robin Lopez, but the Turner deal is looking like a rare misstep. This team is stuffed with shooters, and he's certainly not that.
The Blazers would've been better off going out and getting a big man for that money. Portland is one of the absolute worst defenses in the NBA this season. Having two small guards in the starting lineup doesn't help, but a skilled defensive center could help to mitigate those issues.
Mason Plumlee is fine, but he's not going to anchor a top-tier defense anytime soon, especially not with Lillard and McCollum up front. With the Blazers already stocked at the wing position with Al-Farouq Aminu, Maurice Harkless and Allen Crabbe, the Turner contract is a head-scratcher at this point.
The Chicago Bulls are good, which is a bit surprising considering some of the controversial roster moves they made over the summer. It turns out, talent can still overcome fit, especially when players like Jimmy Butler and Dwyane Wade are involved.
Wade was the Bulls' second big signing this summer, and has been a big part of their success. Rajon Rondo was Chicago's first big deal made, and the Bulls have been succeeding in spite of him.
Chicago is over 11 points per 100 possessions better when Rondo is not on the floor. Anyone with knowledge of how Rondo's last few stops have gone isn't surprised by that figure. He hasn't helped a team with his presence in the last five years, yet he continues to get big contract after big contract.
He'll make $14 million both this and next season, although this is the only fully guaranteed year it seems. The short length makes this less of a bad deal, but having someone around who makes a team noticeably worse is never a positive, especially when he inked a nearly $30 million deal just a few months ago.
Rondo doesn't fit in Chicago, who should be trying to surround Wade and Butler with as many shooters as possible. It's hard to figure out what team he does fit on, but somehow, some way he'll get another one- or two-year deal the next time he hits the market.
The Lakers didn't do that bad in inking Mozgov to a big deal, but this Luol Deng contract for even more money is looking suspect early. Deng will get $72 million from the Lakers in exchange for four years of service.
If the first of those four years is any indication, the Lakers are going to look back at this deal and wonder what they were thinking. Deng was fine last season, but between age and injury issues he's fallen off of a cliff this year.
Deng is the least fun part of a very fun Lakers team. He's averaging 6.4 points, 5.7 rebounds and 1.3 assists in 24 minutes of action each night. Deng's only hitting 31.3 percent of his field goals and 30 percent of his threes.
Luckily for him, Brandon Ingram has struggled early as well. If the young rookie had come out of the gates looking like the star he's supposed to be, Deng might've lost his starting job already. He's supposed to be a veteran presence on this team, but veteran presences are only worth big contracts if they can still play.
It's too early to say with confidence Deng cannot anymore, but so far in 2016-17 it looks like his days as an effective everyday starter are numbered.
I asked one of my friends, a Washington Wizards fan/writer, if he thought it made sense for Bradley Beal to make this list, considering his potential and everything. He replied quickly with: "He should be No. 1. He's not good."
Beal really has not been good this season. He's already missed a few games to injury as well, which is another problem with giving him $128 million over the next five years. That means Beal will make more than Giannis Antetokounmpo, per year, over the course of their deals.
That's not great for Washington, considering Beal is making just 37.5 percent of his field goals right now. He's averaging 15.8 points per game, but it's taking him 14 shots per game to get there. Beal isn't doing much besides scoring, as he's tallying 2.1 rebounds and 2.8 assists per game as well.
The early consensus on the Beal deal was that it would be rough for the Wizards if Beal could not stay healthy. He's played most of Washington's games so far, and the deal still looks like a rough one.
Washington has John Wall and a whole lot of nothing right now, and it shows in their 3-8 record. If they keep losing, their season could be over real quick. That's not a good sign, considering how much cash this front office threw around last summer.
Luckily for the Wizards, there's always a way out of bad contracts given to guards. The Brooklyn Nets would kill to overpay Brad Beal for the next five years. There's an exit strategy, but that's a bleak silver lining to Washington's season.
This article originally appeared on