Thaddeus Young is Mr. Do It All for the Indiana Pacers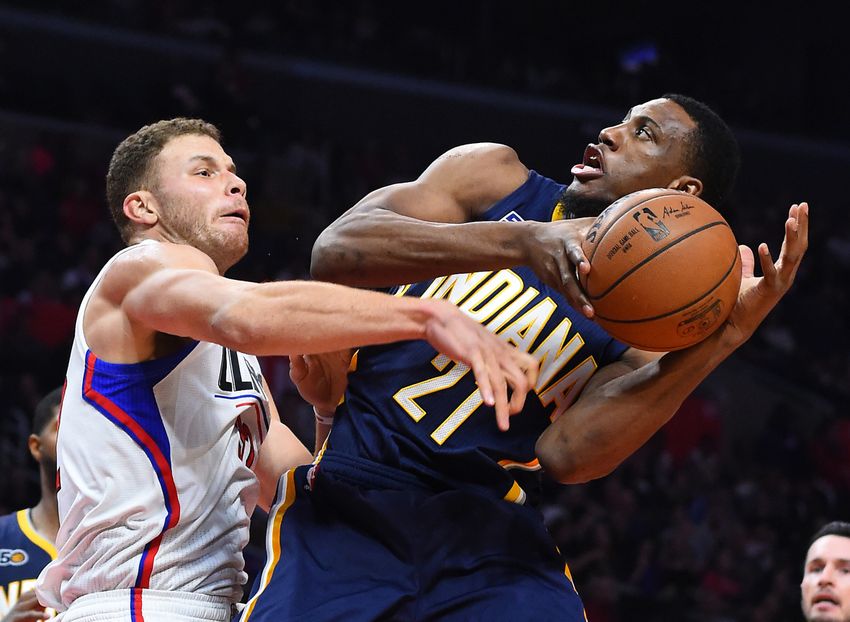 Thaddeus Young has quietly been the Indiana Pacers best offseason acquisition after trading their first round pick for the veteran.
The Indiana Pacers knew they were getting a starting power forward when they acquired Thaddeus Young, but they may have gotten more than they expected with his performance this season.
Shooting, rebounding, running the floor, scoring without needing the ball and playing in the post are all things Young does exceptionally well. That's a lot more than what your typical power forward gives you.
Let's take a deeper look at what he brings to the table.
Three-Point Shooting
Thaddeus Young made 7 three-pointers last season as a member of the Brooklyn Nets. Through 24 games with the blue and gold, Thad has already hit 25 three-pointers.
He's shooting a whopping 46.3% from deep. He also knocked down a career-high 6 three-pointers during Sunday night's big win over the Portland Trail Blazers.
With the Nets, Young transitioned into a full-time power forward. Earlier in his career, with the Philadelphia 76ers, Young spent some time at the small forward position. When he was playing the four, he was stretching the floor.
Thad attempted 292 three-pointers during the 2013-2014 season. After the trade to Brooklyn, Thad primarily played in the paint. In fact, 70.5% of his points during the 2015-2016 season came in the paint.
With the Pacers, Young has been given free realm to play his game on the court. The results speak for themselves. He's having a career year shooting the basketball.
Playing With Pace
Thad is very quick for a power forward. He's scored 17.1% of his points this season off turnovers, and 15.7% of his points off fast-break opportunities.
To put those numbers in perspective, take a look at these numbers from Draymond Green of the Golden State Warriors. Green scores 18.0% of his points this season off turnovers, and 19.2% of his points on the fast-break.
Green has the advantage, like he's supposed to, but Thad isn't too far off at all. Draymond Green plays with a lot of pace with the ridiculously fast-paced Golden State Warriors.
Rebounding
Thaddeus Young is averaging 6.1 rebounds per game this season. Last year with the Nets, Thad averaged a career-high 9.0 rebounds per game. He may not wow you with his rebound average, but he uses his strength and athleticism nicely to corral rebounds.
He's had his ups and downs, but Thaddeus Young has delivered for the Indiana Pacers.
As long as they win basketball games, acquiring Thad for the 20th overall pick of this year's draft was a steal.
More from 8 Points, 9 Seconds
This article originally appeared on