Teams Bryan Colangelo Might Make Deals with at NBA Trade Deadline
Brian Doogan/FanSided via The Sixer Sense

Fansided
Philadelphia 76ers executive Bryan Colangelo has been in the league now for 19 years. He's made many trades over his tenure. Let's take a look at some teams we should expect deals with.
The Philadelphia 76ers are approaching a key date, February 23, 2017. The trade deadline is absolutely unpredictable in any sport, however there is something about the NBA trade deadline that makes all fans buzz about it for months. Look no further then the 2015 deadline when the Philadelphia 76ers dealt Michael Carter-Williams, a year after achieving Rookie of Year season, out of nowhere. From the perspective of Colangelo's past and his reputation around the league we may be able to figure out who he will look to make deals with before the trade deadline.
Phoenix Suns
This one was easy, the Phoenix Suns were once owned by Bryan's father Jerry. Bryan worked in the front office for 4 years before being promoted to general manager. He spent the majority of his career in Phoenix and made a lot of his notable trades there. His trades involved names like Jason Kidd, Stephon Marbury and Penny Hardaway.
The Philadelphia 76ers don't necessarily have to fill any needs just yet this season, but if they did the Suns would be the team I would call first. Bledsoe, Knight or Booker would be a huge addition to the Sixers lineup. Not many teams tout back courts that deep and in order to get a deal done, a third team would need to be involved to facilitate a deal.
We might be a good fit for that the Suns but Phoenix is deep at all positions and any deal they make might be to acquire a superstar. That doesn't mean the Sixers shouldn't ask about one of the guards they have.
Players Who Fit with Sixers: Eric Bledsoe, Brandon Knight, Devin Booker
More from The Sixer Sense
Toronto Raptors
Colangelo was with the Suns until 2005 when he joined the Raptors front office as General Manager and President. Colangelo's tenure with the Suns with be praised but he made some truly questionable decisions with the Raptors. For example selecting Andrea Bargnani over Lamarcus Aldridge or Brandon Roy. To be fair it was a somewhat weak draft.
Colangelo embraced life in Toronto and had a great relationships with a lot of his players. Such as Demar Derozan who had this to say about Colangelo
"He really believed in me, had faith in me early on, For somebody to have that type of confidence in me that I didn't know until I got here, it was definitely an honor. He was a great dude, a stand up dude."
DeRozan is not going to be traded at the deadline. That doesn't mean a deal with the Raptors isn't likely. There was only 3 years in between Colangelo stepping down in Toronto and his new job in Philly. If I had to put my money on one team who Bryan Colangelo will make a deal with, I think it would be the Raptors.
The Raptors have fallen a bit since sitting at 2nd place in the Eastern Conference all season. They may need an another role player for a playoff push such as Noel or even Covington.
Players Who Fit with Sixers:Terrence Ross, Cory Joseph, Normal Powell
Houston Rockets
One of Colangelo's biggest and most notable moves in his career might be a trade he made with the Raptors. Daryl Morey, current GM and GM at the time of the deal, might be hesitant to make a deal with Colangelo again. The deal got the Raptors current star point guard, Kyle Lowry, for Gary Forbes and a protected future first round pick which wound up being Steven Adams.
Morey may have saved his job by using that pick in a package for James Harden but the fact he traded Lowry to Colangelo should not be forgotten. The two have a past work relationship and could look to make a move around the trade deadline. Bryan Colangelo could look to snag a young player off them who he sees something in, like what he did with the Lowry deal. Nobody expected Lowry to emmerge as a stud point guard like he has but Colangelo certainly thought enough of him to get him.
Players Who Fit with Sixers:Patrick Beverley, Trevor Ariza, Ryan Anderson, Draft Picks
New Orleans Pelicans
This team has already been mentioned in rumors for Jahlil Okafor, so it wouldn't be shocking to see Colangelo pull off a deal with the Pelicans. Okafor has been on the trade block essentially since the beginning of the season, so his value might not be too high. The hold up on the deal was believed to be the protection of the first round pick we would receive.
The Pelicans have a few players who might be a good fit on our roster. Former Sixer, Jrue Holiday could make a return to Philadelphia in a potential deal. The Sixers were rumored to want to sign him in off season when he hits free agency. Trading Holiday was the first move of the rebuilding Sixers that sparked the process era of basketball in Philly.
Players Who Fit with Sixers:Jrue Holiday, Buddy Hield, Tyreke Evans
Lakers, Spurs, Mavericks and Celtics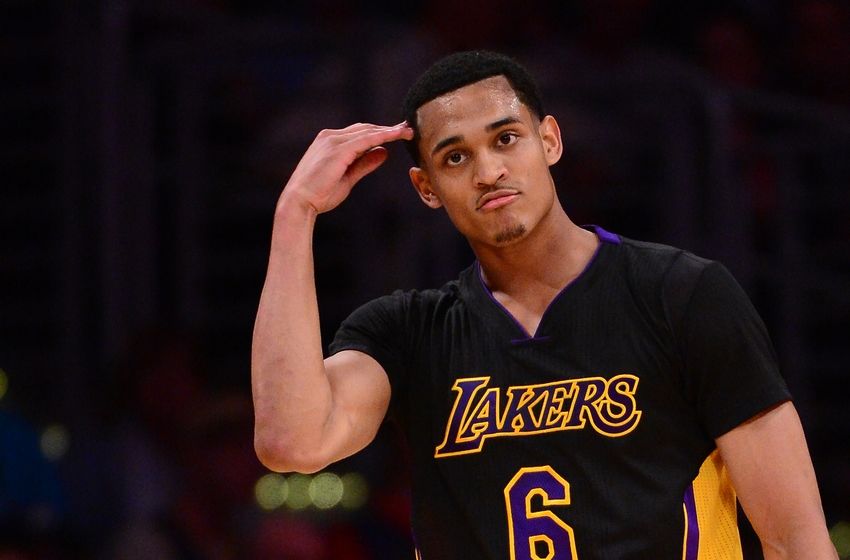 I decided to add these four teams together because all of there GMs have been in the league with Colangelo for years. The GM's are the longest tenured in the league as Laker's Mitch Kupchak for 23 years, Heat's Pat Riley for 22 years, Spur's R.C. Buford for 15 years, Maverick's Donnie Nelson for 15 years, Celtic's Danny Ainge for 14 years.
While I couldn't find any notable deals Bryan Colangelo has made with any of these teams, it is likely Colangelo has good relationships with these teams. Bryan's father is the current director of USA basketball has been in the league since 1968. Jerry Colangelo's relationships with these teams should not be downplayed. Part of the reason the Colangelo's were welcomed to the Sixers with open arms is because of the relationships they would bring. Hinkie was rumored to have a horrible relationship with other teams.
Players Who Fit with Sixers: Jordan Clarkson, Kyle Anderson, Jonathon Simmons, Seth Curry, Harrison Barnes,Nets Pick, Avery Bradley, Marcus Smart,
The Sixers will not be quiet around the trade deadline this year with Colangelo at the helm. Colangelo's experience in the league will be an asset for the Sixers come February 22nd and Sixers fans should be excited for what he can acquire.
This article originally appeared on