Teammates rave about D'Angelo Russell after first Lakers practice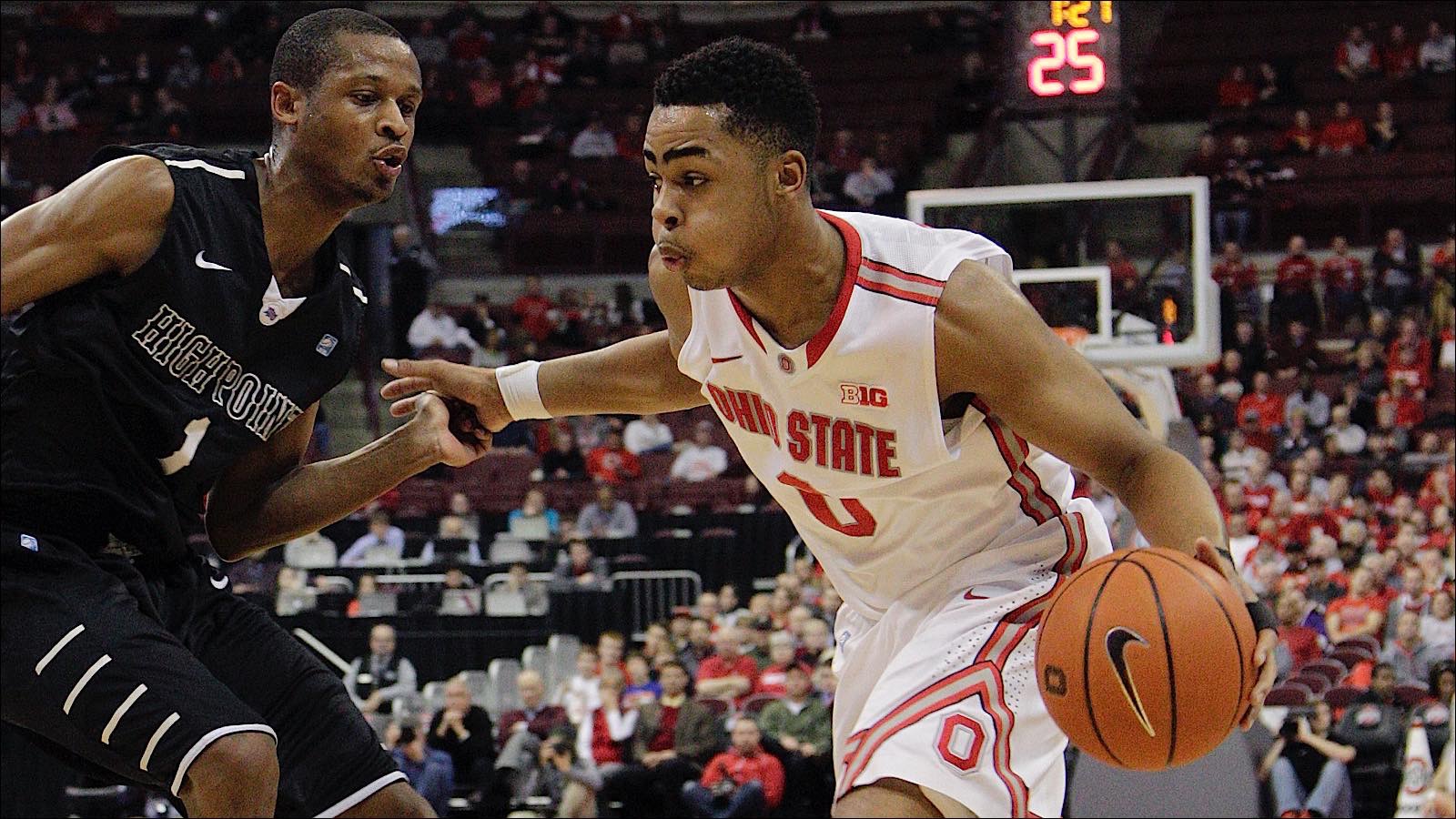 If you're a Los Angeles Lakers fan who engaged in a little bit of schadenfreude watching Jahlil Okafor's first half struggles in his first game for the Philadelphia 76ers in summer league on Monday, then the news out of Lakers practice is going to have you downright giddy.
No. 2 overall pick D'Angelo Russell participated in his first practice with the Lakers' Las Vegas Summer League roster on Monday, and his teammates came away impressed, according to Bill Oram of the Orange County Register.
Fellow ball-handler Jordan Clarkson paid Russell the highest compliment one point guard can give to another: "He can pass the hell out of the ball," Clarkson said. "He was able to move the ball well and it makes the game a lot easier for everybody. It's good running with him."
And fellow rookie Larry Nance Jr. noted that Russell flashed his leadership as well during the practice. After Russell found Nance on the fastbreak and Nance passed up on the shot, Russell went over and made it clear that wouldn't fly with Russell at the helm: "Hey, you've got that shot. Shoot it next time. Have confidence," Russell told Nance.
It's only one summer league practice, but it's okay to go ahead and get a little bit excited, Lakers fans. Leadership, passing and a sense for the game — who could ask for anything more?
(h/t Orange County Register)
Photo Credit: Jay LaPrete/USA TODAY Sports