Tayshaun Prince is waiting for one more shot with a contender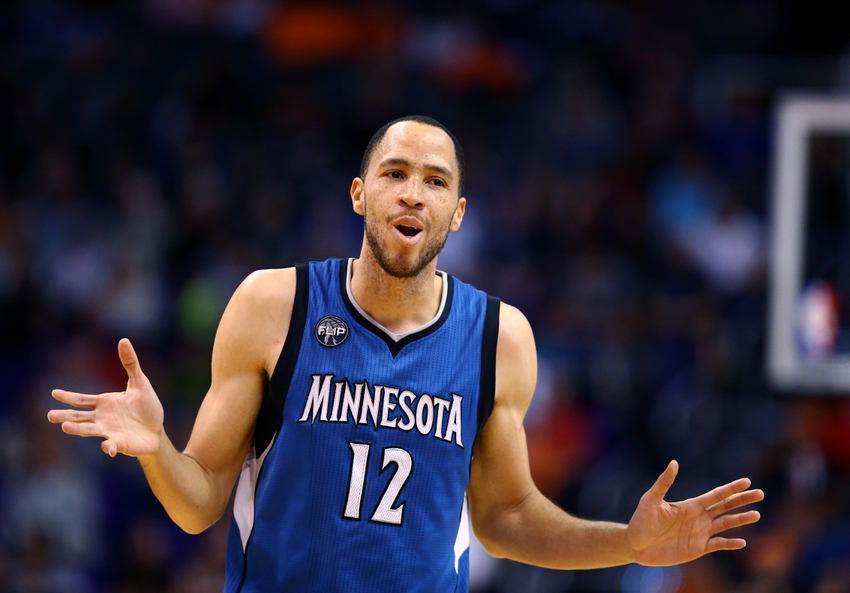 Former Detroit Pistons' champion Tayshaun Prince hasn't called it quits on his NBA career yet. The veteran still holds out hope for one more shot with a title contender.
It's uncanny at this time of year. For the first time since 2002, Tayshaun Prince is not in camp with an NBA team. The former Detroit Pistons' champion played last season with the Minnesota Timberwolves, signing a $1.5 million one-year veteran's minimum deal.
He signed the deal in August with then-Timberwolves' head coach and president (and former Piston coach and fan favorite) Flip Saunders with the understanding that if he wasn't happy with his role as veteran mentor and defensive stalwart, he would be bought out before the trade deadline.
As we all know, Flip Saunders died of Hodgkin's lymphoma just two months later on October 25th, 2015, and everything changed.
Marc J. Spears of The Undefeated wrote about Prince's troubles and his discomfort with the Timberwolves following Saunders' passing.
"With all due respect, it was an organization that was really trying to turn things around, and then all of a sudden with what happened to Flip, [interim head coach] Sam [Mitchell] had to take over," Prince said. "We had a tough situation. Everything was kind of doomed from the start. The hardest part with that situation was playing with so many young guys, so many supertalented young guys, who just didn't know how to play together."
Prince has been hoping to get a call from an NBA team that might be at least competing for a playoff spot. According to Spears, there has been interest, but no contract offers yet. While there have been no offers, Spears indicates Prince has no intention of playing overseas.
The final week of the preseason is generally the time of year with the most roster shakedown across the NBA, as teams are in the process of cutting down from 17 or 18 to the NBA-mandated 15 players. As a result, some team may find itself one veteran small forward short of a complete roster, and that's Prince's hope right now.
"Now is the time where teams are checking out their roster with 18 or 19 guys. They are trying to see if some of these guys can make the roster. After all that settles, I hope to hopefully hear something."
While Prince has been unable to find a suitor, he's kept in good shape and has been working out and playing pickup.
Hopefully for Tayshaun Prince, the opportunity to break back into the NBA may yet come sooner than later.
This article originally appeared on